How To Stand Out As A Distributor For Liquor Brands To Pitch To You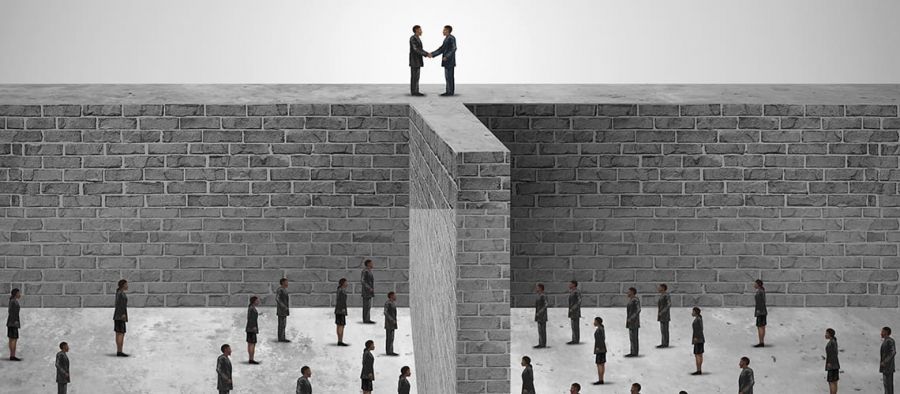 If you are a distributor looking to up your game in the liquor world - here are some tips for you.
The US alcohol market is hot at the moment - it produces the largest revenue of the alcoholic drinks market around the world. The pace of the US market for wine, beer, and spirits is increasing rapidly. The market value of alcoholic drinks in the US is estimated to reach 258 billion U.S. dollars in 2020.
Source:
The US alcoholic beverage supply chain is divided into three tiers - Producers, Wholesale Distributors, and Retailers. It keeps fluctuating because of the quick shifts in demand, the fragile nature of many products and a kaleidoscope of government regulations.
In the United States, alcohol suppliers rely on the assistance of liquor distributors to bring their products to market. Hence, distributors play a significant role in the three-tier supply chain which gets the wine, beer, and spirits flowing in the US market. They need to establish separate operations in each state where he has to sell.
"We sell products from all over the world, and each one has a different supply chain," says Ward Chaplin, senior director of supply chain at Southern Wine and Spirits of America, a leading U.S. distributor with operations in 35 markets.
For upcoming alcoholic beverage brands, the process of selecting and partnering with a liquor distributor can seem a bit complicated. Here are a few easy pointers to stand out as a distributor for liquor brands to pitch to you & help them penetrate their target market and maintain scalability.
Share The Information
The University of California stated in an undated study that brand suppliers need a distributor that shares the planned information which will help the brand to compete in the market space. For this strategy to work, a distributor needs to represent the products of only one supplier at a time. The distributor needs to understand that he can't share information about a variety of competing products. Doing this might hurt the other competing suppliers he represents.
As a distributor, what you can do is help the supplier to understand the target market so he can improve his products or processes to meet customer needs. For example - you can help your supplier by giving insights on customer preference as well as what the stores are asking for.
---
If you are looking to add a new brand in your portfolio, here are some tips you should know.
---
Learn To Differentiate
As a distributor, it is very important to keep the end buyers happy. That requires networking and establishing relationships to build a brand that makes you stand out from other distributors. Begin by going through the distributors who sell the same types of products as you do.
A 2006 article by Jim Lucy in Electrical Wholesaling suggests evaluating the strengths and weaknesses of competing distributors by looking at their inventory, personnel, service, and reputation.
Learning if the competing distributors sell to a specific niche or if they offer a broad product range will help you determine how to stand out from them.
For example - you can offer a specialized range of products no other distributor sells or provides along with some other additional services.
Communication
A distributor needs to keep open doors for strong communication if he wants his brand supplier to grow. Talking to the supplier and letting him know about the trends that are going on with its customers is necessary - especially if you don't see much growth. You may discover that you need to motivate your suppliers to make their products more appealing to buyers if something is not working out.
They can do that by implementing a marketing strategy or offering rebates that promote the product and bring customers to the stores.
---
Check out these top 10 articles on wine distribution.
---
Evaluating Competitors
As a distributor of a particular brand - take a look at how other distributors are getting their supplier brands out from the warehouse and onto the shelves. By identifying the distribution channels competitors use, you may find better ways to do things.
For instance, if you currently distribute a wine brand to a retailer - you may discover that taking a look at how other distributors are getting their supplier brands on the shelves might provide you with technical assistance. It will help you push your supplier brands to the retailers rather than the competitor's offerings.
Here are some points for the distributors to keep in mind while choosing the right supplier brands and help them to penetrate their target market and maintain scalability.
Ask the supplier if he is willing to support the brand with time, money and product to help generate sales.

Identify the supplier brand and list its key competitive advantage assets.

Do I have a marketing strategy that will be beneficial to the supplier brand in penetrating the market?

Does the supplier brand have a complete range of the products ready for commercial sale?

Does the supplier brand have the volumes of liquor that he is going to sell available for consistent, uninterrupted supply?

Is the price for the liquor appropriate for their target market, including your margin?

Is all packaging of the brand up to commercial standards, including bar codes?

Has the supplier brand written down the sales goals that they want to achieve from the distribution over the short to medium term?

Does the supplier brand realize that by simply signing with a distributor, consistent and growing sales are not guaranteed?

Does the supplier brand fully understand that the distributor-supplier relationship is more of a partnership, with both parties working together to generate sales?
Communicating the above points with your supplier brand will make it easy for you to know the brand as well as it will help you come up with a strategy to distribute the brand in the market.