Are You Looking to Add a New Brand in Your Portfolio?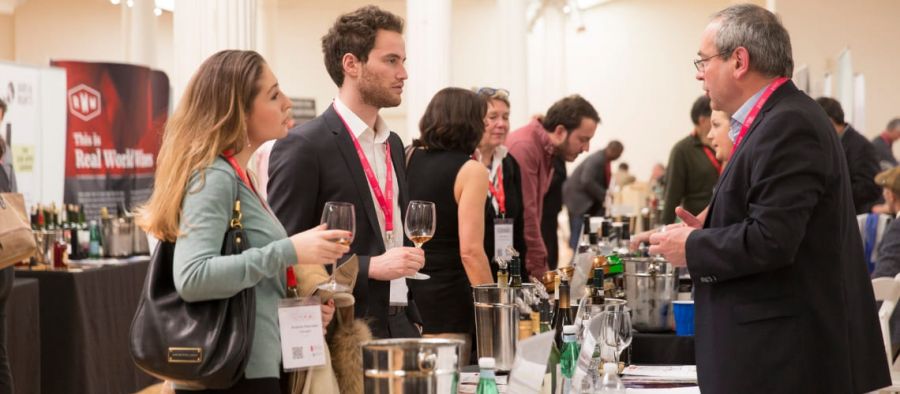 While choosing a brand, keeping in mind the essence of that brand, and most importantly, the 'wine-beer-spirit Story' behind that brand is of huge importance.
"Here's presenting you, the meticulously chosen finest wine, spirits and beer portfolios", said a distributor, eagerly trying to showcase the best-chosen brands by him which he entrusts upon.
The retailer chooses from those portfolios as per the requirement, but what goes behind loading those portfolios with 'good stuff' is the distributor's backstage story. Not only distributors but also the importers have a huge chunk to chew on properly which is choosing those brands which will 'actually work'.
Choosing a new brand for your portfolio or a brand initially for your start requires equal care. While choosing a brand, keeping in mind the essence of that brand, and most importantly, the 'wine-beer-spirit Story' behind that brand is of huge importance. The origin, the people behind it, why the flavor that way is or what all stirred to make that beer, wine or spirit is a thing to bank upon.
The authenticity, uniqueness and producer's dynamic approach are invaluable things to be considered before choosing a brand. Moreover, the next segment of importance is quality, packaging, and price. These three also very significant when doing 'some real business'.
All these aspects come on the top only after recognizing and considering what the millennials want. You can find this out from the retailers who are in turn going to buy from you. So, keeping stuff which people want and which will be retailed nicely, is what you should be doing. The retailer for sure will choose what people want but for the retailer to choose from your specific portfolio because you have the 'need of the hour brands' is what your strategy will be.
Usually what helps the distributor or an importer to choose the apt portfolio is the quality and ratings of a particular brand. On initial stages, referring to bona fide beverage bloggers or magazines who showcase a brand completely, with researched, tested & tasted aspects about the wine, beer or spirits is what will help the distributor to choose 'the one'.
Talking about the prices, the fact that you are here to do some business should not be neglected while flowing in the emotional story behind a brand. Market demands, preferences and some economic brain use can help the distributor/ importer buy at an optimal price considering every area they will have to further deal with.
Another important aspect in choosing the right brand for the portfolio, which actually makes the portfolio easy to deal with when there are out of the blue deliveries to be done, is the aspect of 'packaging'. So simple as it sounds, it is as critical. Distributors should look for brands which have the packaging which not only speaks for the brands but also which is easy to handle and provides generic white cartons which mention the type and clear quantity of the juice. The vintage property and name of the varietal is a very essential part. Also, the thickness of cartons, content, and markings on the packaged bottle is to be scanned as well. This makes the work quite easy, seeing the branded cartons. So such brands who have bit by bit taken good care of these things are to be shortlisted.
Moreover, starting a revolution of new wine, beer or spirits for the retailer to experiment on, with bringing in and tapping untapped brands, the handcrafted wines, family-owned beer producers is also something which may increase the creative outlook of a distributor or importer, imbibing different interests in the minds of retailers to buy the juice from them.
All in all, it is a mere 'game of selection' from the world of brands which will be shining as bright as they can. Considering what you need, why you need it and is it sustaining enough for you to be in the wine-beer-spirit trade is what you need to consider, along with taking into account the major factors associated with it.
When you decide on adding a new brand to your portfolio, 2020 USA Trade Tasting is the place to be. Every year, the USA Trade Tasting (USATT) Show brings together importers, distributors, retailers and press of the US market in New York City for two days of learning, buying and selling, networking and fun — all designed to help participants grow their bottom line. To learn, network and source with them, attend 2020 USA Trade Tasting. The event is comprised of several insightful sessions including ABID Conference, Grand Tasting, USA Wine Ratings Winners Showcase, and many more things. To know more, visit the USA Trade Tasting.
Looking to grow your brand in the US Market? Exhibit at 2020 USA Trade Tasting and meet 2000+ Importers, Distributors & Key Trade Buyers at one place. Early Bird Pricing ends December 24, 2019. Register your interest.
.