Top 10 Articles On Wine Distribution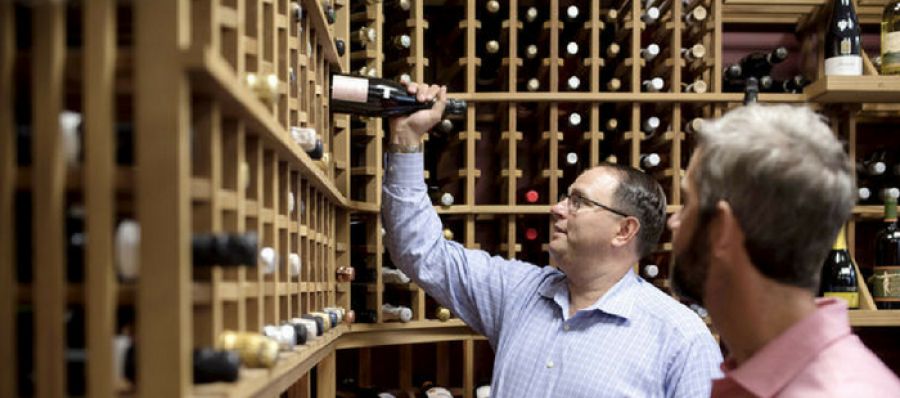 It is important to understand the business of your customer. Here is a helping hand!
Here is a list of top 10 wine distribution articles that will help you find wine distributors, & also give you the insights on how to work with your wine distributor partners.
1. Are You Really Ready To Pitch A Wine Distributor: This checklist covers the most important factors that a winery or any wine brand owner needs to look at before approaching a wine distributor.
2. It is important to understand the business of your customer which in this case is 'wine distribution business.' Here is an article on understanding their 5 main challenges.
3. Prepare your wine brand for wine distribution. Finding the right wholesale distributor can help your product business in a big way! They can get your products on the shelves of retailers as well as provide you with many other exciting opportunities. Therefore, it is essential that you prepare your product for distribution success. If your product isn't ready to go, then you put your business at risk of not generating the sales that you need in order to win! Here is the ultimate guide on how to prepare your brand for wine distribution.
4. Once you prepare your wine brand, you also need to prepare your pitch and support plan. Securing a wine distributor means understanding your potential partner's market and prepping your wine brand to succeed. As you prepare to expand, there are many aspects of the industry to examine in order to compete in your target market. Utilizing market research and securing solid distribution gives your team the necessary support for them to succeed. Here are a few 'must-know' tips to help get your wine brand into your wine distributor's portfolio.
5. Once you find your wine distributor partner, you both need to have a wine distribution agreement in place. Here are 5 key points you need to cover in your wine distribution agreement.
6. Once you get your agreements in place, here is what you should cover with your wine distributor when you meet them in person (you may do the meeting before or at the time you sign your wine distribution agreements). Every distributor is different and every sales meeting is unique. It doesn't matter if it's your first elevator pitch or a routine sales meeting before you enter your distributor's boardroom you should be prepared for anything. Sample contracts, order sheet forms, sales literature cheat sheets - these are all essential documents to have on hand, but what else should you carry with you when you are called in for a meeting? Here is a list of10 must-have documents to have with you for your next meeting with your wine distributor.
7. Ongoing Support. BTN looks into basic programming and incentives that can be used to drive your brand into the distribution channel. We will see how each incentive can impact your sales and help your customer deplete more stock (be it, distributors or retailers). Developing 'Wine Distributor Programs' are now an essential step to differentiate your brand(s) from the massive pool of suppliers. A distributor who has been in business for long appreciates the commitment and willingness shown by the supplier irrespective of the sales and that can turn into sales even if you had a slow start. Most suppliers give up on brands that don't do well in the first round of retail tastings and so the distributor.
8. Working with your wine distributor is important to make sure your brand gets attention and also works for your distributor. Market work (working with wine distributor's sales team and going into retail accounts) is the best support a brand can give. Making effective distributor Sales is all about being prepared. No matter how well your product is doing in a distributor's portfolio, it is essential to always be at the top of your game. Take care to put as much attention into your sales calls as you once put into your sales pitch. Here is what wine distributors expect from a winery when working the market with their reps.
9. For the purposes of achieving maximizing your winery's sales success, both you and your wine distributor will need to work hard at developing and advancing the relationship. For an effective business partnership with your distributor, some form of measurement will need to be in place with regard to sales. Having a defined set of targets is the best way of doing this. These annual sales targets should be in agreement with the distributor and will need to be reviewed on a regular basis. All of this should be in the distributor territory appointment contract. Review the sales by brand, by SKU, by a key market, by a key account at the Annual Meeting. If not achieved, develop new programs to help the distributor achieve the goals in the coming year. Here are some tips that will help prepare your annual review meeting with your wine distributor partner.
10. Beyond selling to your wine distributor. Many wineries and wine brands often wonder how to grow sales. There is a time when you have exhausted all your contacts, your current distributors, and also all your brokers. The question that comes then is "Now what? How can we grow our wine distribution." If you are looking for Wine Distributors, you don't need to re-invent the wheel. There are a few traditional techniques that you can use to grow your wine distribution and in the current scenario, social media is another powerful medium that can be used. Discover the 6 common wine distribution channels and strategies that you can implement to grow your wine sales.
About USA Trade Tasting
USA Trade Tasting (USATT) is an annual adult beverage trade specialist trade tasting and business conference that promotes sustainable growth in the independent beverage industry by helping boutique wineries, craft breweries, craft distilleries, importers, distributors, retailers, and beverage companies to learn, source and grow.
Event Producer: Beverage Trade Network
USA Trade Tasting is brought to you by Beverage Trade Network, the leading online platform dedicated to connecting the global beverage industry. Beverage Trade Network (BTN) successfully connects wineries, breweries, distilleries and brand owners with international importers, distributors, brokers and beverage industry professionals on a daily basis. Strong partnerships with international and US organizations have helped BTN establish USA Trade Tasting as a premiere sales and marketing event committed to connecting the beverage industry.