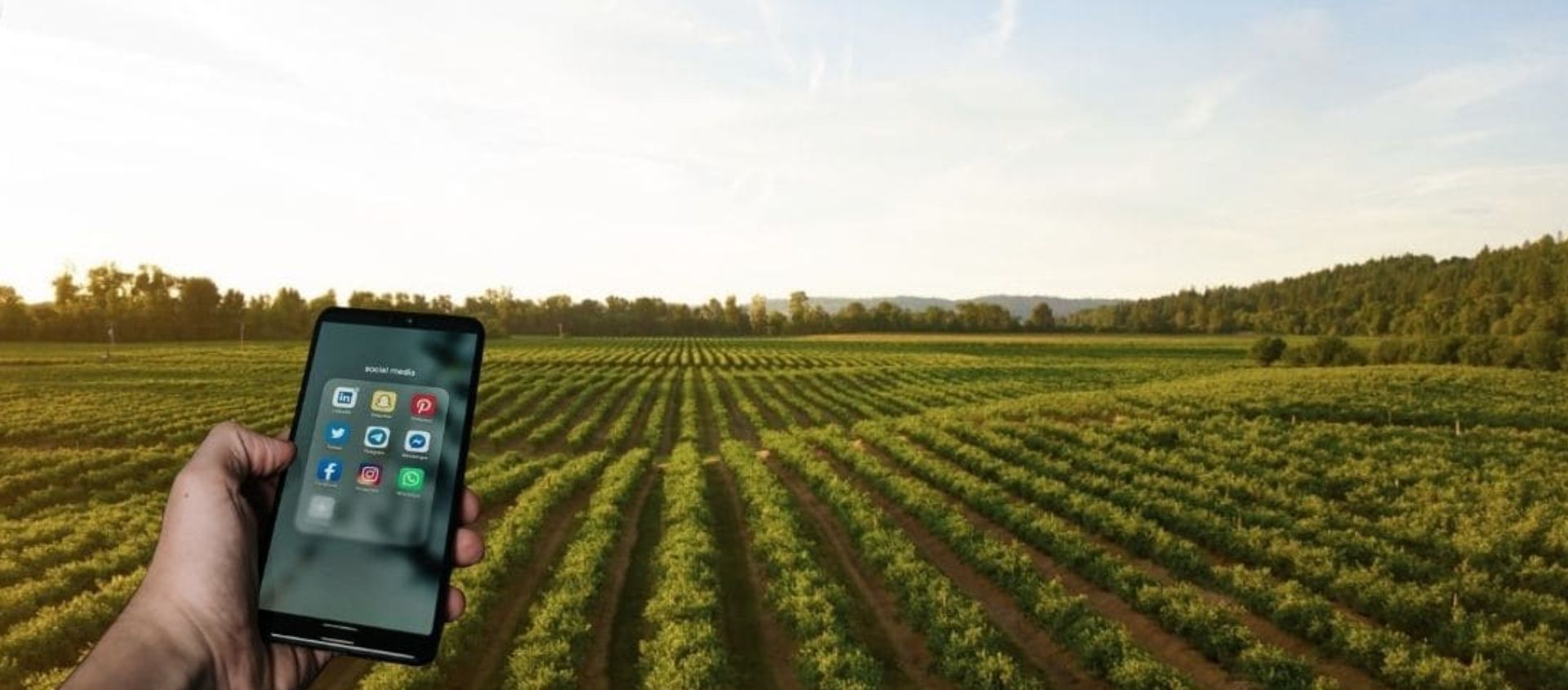 Social Media for Wineries: Cracking Success in a Crowded Market
28/08/2023
Invaluable insights by the CEO of PACE Wine and Spirits on the power of social media, digitalizing wine marketing, and engaging consumers effectively.
Social media has become an indispensable tool for businesses across industries, and the wine industry is no exception. As the wine market becomes increasingly competitive and crowded, wineries need to embrace social media to effectively communicate their brand story, engage with consumers, and build brand loyalty. This article is inspired by a webinar conducted by Beverage Trade Network in collaboration with Monika Elling, CEO of Pace Wine, where she talks about the role of social media in the wine industry. Here are some of the key points I gathered from the webinar that focuses on different aspects of creating a successful social media strategy for wineries, considering the unique challenges they face in an ever-evolving landscape.

Source: Dimensional Insights
The Changing Wine Market Landscape
The US wine market is experiencing rapid growth and consolidation, with multiple brands emerging in the wine market scene. The big players control a significant portion of the market, making it challenging for wineries to find their way. To thrive in this environment, wineries must think creatively about reaching consumers and selling their wines.
[[relatedPurchasesItems-46]]
The Shift towards Consumer-Centric Marketing
Traditionally, wineries have been more focused on agriculture and the production of wine rather than consumer preferences. However, with the rapid growth of brands and consumer empowerment through social media, wineries need to become more consumer-oriented. Understanding the target audience, their preferences, and effectively communicating the brand story is really important for successful marketing.
The Power of Word-of-Mouth in Wine Marketing
Social media has revolutionized the way consumers learn about and choose their wines. Recommendations and reviews from friends and local networks carry significant weight, making word-of-mouth an essential aspect of wine marketing. Engaging with consumers directly and building strong relationships is crucial to gear the power of word-of-mouth recommendations.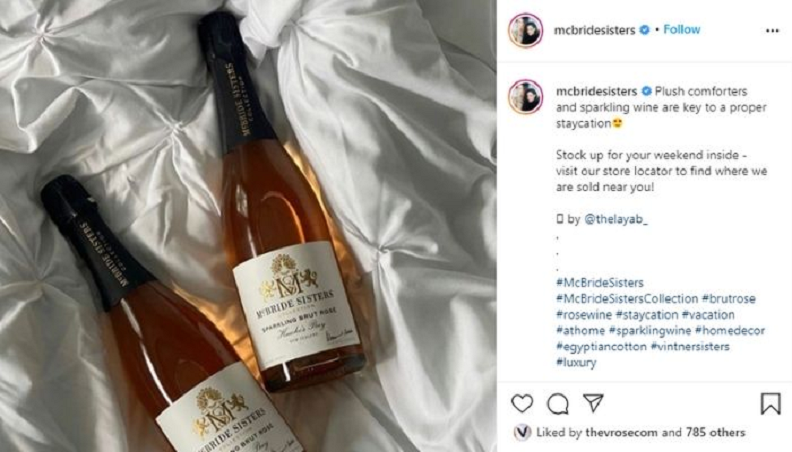 Source: London Wine Competition
The Role of Social Media in the Wine Industry
Social media platforms have become hubs for conversations about wine, with millions of daily interactions related to the topic. Platforms like Facebook, Twitter, Instagram, and more play a significant role in wine marketing, wineries cannot afford to ignore this virtual space, as it is where consumers share opinions, seek advice, and discover new products. Embracing social media is vital to stay relevant in the modern wine market.
Social Media Platforms and Strategy
The core of any successful social media strategy lies in understanding the target market, crafting an interesting brand story, and engaging in meaningful two-way communication. Consistency, both in content and response, is key to building brand loyalty. Additionally, investing in a user-friendly and mobile-accessible website is crucial.
Challenges of International Wineries in the US Market
International wineries looking to penetrate the US market through social media need to have a solid on-the-ground presence. Communicating effectively with US consumers requires understanding their preferences and needs, making a localized approach necessary.
The Real Cost of Social Media
While social media platforms are accessible to all, building and maintaining an effective social media strategy requires significant investments in time, expertise, and resources. The cost of social media goes beyond simply posting content, it involves understanding data analytics, creating engaging content, and encouraging relationships with consumers.
The Growing Importance of Visual Content
Visual content, such as images and videos, has become of great importance in social media marketing. Platforms like Instagram and TikTok thrive on visually-driven content, making high-quality and consistent photography and videography a necessity for wineries looking to stand out.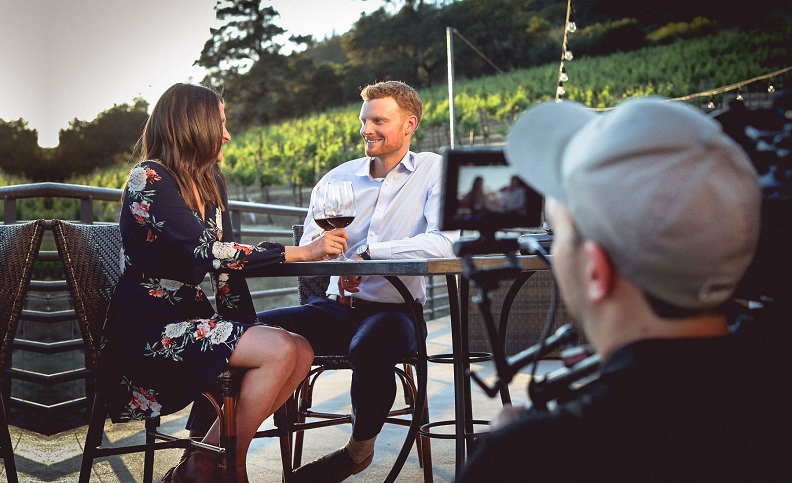 Source: Vinbound Marketing
In today's crowded wine market, a successful social media strategy is not just a luxury but a necessity. Embracing social media allows wineries to communicate their brand story, engage with consumers, and build brand loyalty. Social media allows wineries to be part of the conversation and stand out in a market with a large number of wine labels being introduced every year. As the dynamics of the wine industry continue to evolve, wineries must adapt and leverage the power of social media to thrive in the modern market. These points provide valuable insights into the importance of social media in the wine industry and how wineries can leverage it effectively to reach their target audience.
Header Image Source: Sommeliers Choice Awards
Article By Tushar Anand, Beverage Writer & Sommelier
Get ready for a truly exceptional experience at USATT 2024 on May 22-23, 2024! The USATT 2024 event promises to be the paramount gathering for the beverage industry, offering a plethora of exciting mini-events designed to enrich your industry knowledge, tantalize your taste buds, and provide unique networking opportunities for brand growth and visibility.
2024 USA Trade Tasting exhibitor registrations are now open. Learn more about pricing and why exhibit here.