Your Day At The 2020 USA Trade Tasting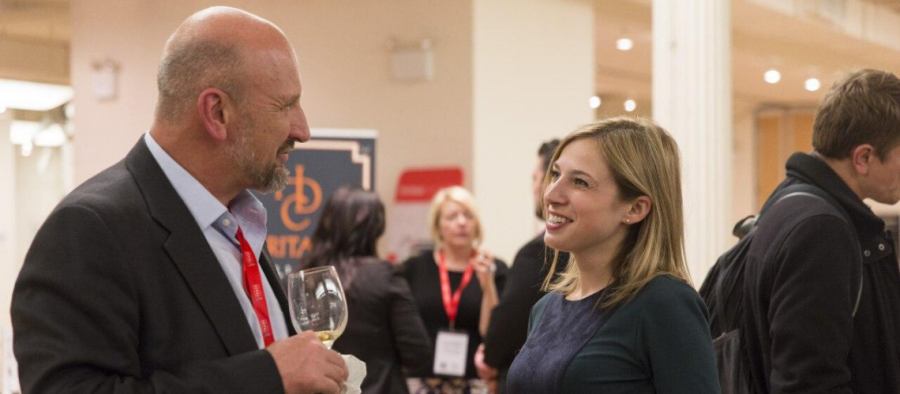 Thinking of attending the 2020 USA Trade Tasting in New York? Take a peek at how your day will look like at the international wine and spirits trade show.
The 5th annual USA Trade Tasting (USATT) event is set to take place on May 26-27, at the Metropolitan Pavilion in New York City. The two-day event includes an exhibition floor with 100+ tasting tables and exhibitors from countries across the globe. For the past four years, USATT has been the ideal platform to connect with the beverage industry in New York.
Along with the expo floor, this international wine and spirits trade show also hosts an Alcohol Beverage Importers & Distributors (ABID) Conference dedicated to small and medium-sized wine, beer and spirits importers and distributors. USA Trade Tasting will also be shining the spotlight on awards winning brands from the 2019 Sommelier's Choice Awards and 2019 USA Wine, Beer, and Spirits Ratings.
The main thing which makes brands exhibiting at USATT stand out amongst others is that all brands exhibiting at the 2020 USA Trade Tasting are well versed about the US market, and are ready to enter - proving all the support you as an importer and distributor could need from them.
USATT offers importers, distributors, and retailers the perfect spot to single out new wines, beers, and spirits to fill the gap in their portfolio. Meet with producers and suppliers from across the globe, all in one place, whose wines, beers, and spirits could be the next addition to your list.
For importers, distributors, and retailers, USATT is the perfect platform to network with and taste wine, spirits, and beers from around the world to add to your portfolio and shelves.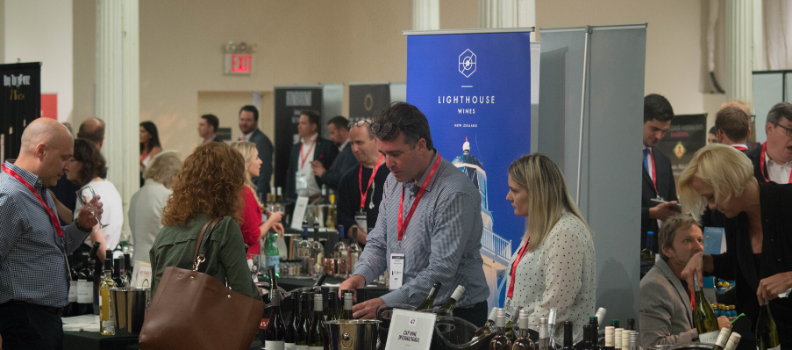 The two day event will kick-off with the expo floor being open to all visitors from morning through evening, where you'll be able to taste wines, beers, and spirits at the exhibitor booths. Not only that, but you will also have those two days to connect with and crack deals with exhibitors you might be interested in.
The meeting area at the event will help in building a serene environment for you and your partners to crack deals and connect with exhibitors and producers from across the globe. You will be able to taste, network with, and crack deals right there and then at the USATT Grand Tasting in New York. For those of you who have already set up your meetings with exhibiting brands, the meeting area will be available at your scheduled time.
Spotlight on winning wine brands
This year, USATT will shine the spotlight on winning brands from the Sommelier's Choice Awards and USA Wine, Beer, and Spirits Ratings.
Wines entered in the 2019 Sommeliers Choice Awards were tasted and assessed by over twenty wine industry professionals, including on-premise buyers and sommeliers, making SCA a valuable benchmark for understanding which wines would make a compelling addition to a wine list. SCA promotes brands that wish to grow their on-premise presence in the US Market.
USATT will also be showcasing winning brands of USA Wine Ratings, USA Beer Ratings & USA Spirits Ratings - USA's most relevant competition where wines, beers & spirits are judged by Quality, Value, and Package.
The ABID Conference
The Alcohol Beverage Importers & Distributors Conference has been designed specifically to serve the needs of small and medium-sized wine, beer and liquor importers and distributors of the USA.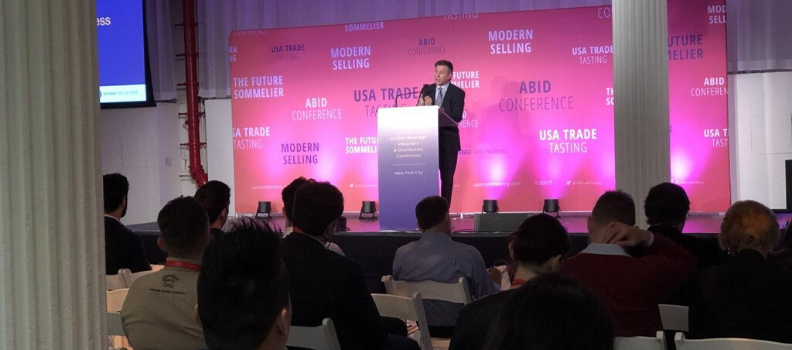 The ABID consists of talks by industry leaders with real insights and solutions on problems that importers & distributors face on a day to day basis. Insights and solutions given by the speakers are real life solutions that importers & distributors can apply in their business to move a step ahead and achieve profitable growth.
Check out previous sessions of the ABID Conference
The ABID Conference will run throughout the day, and will be open for attendees to ask speakers questions and meet with them post the conference sessions.
Grab your conference pass here
Pay and Go Lunch
With all the networking and connecting you'll be doing, you're going to need an energy booster. USATT also provides a lunch booth, where you can buy lunch and enjoy a bite at the venue itself.
Connect and network with other industry professionals
USATT also offers importers, distributors, and retailers to network with each other, as well as the brands. Think about it this way, meeting other importers and distributors like yourself, all under one roof, where you can discuss the business.
Organized by Beverage Trade Network, USATT believes in bringing the alcohol beverage world together - therefore, giving you the opportunity to network with others in the widespread industry.
It is one of the largest industry meeting and networking opportunities for professionals of viticulture, production, and trade.
All in all, your day at the 5th USA Trade Tasting will involve a lot of networking, connecting, building relationships, and finding the right wines, beers, and spirits for your portfolio.
About the organizers
Beverage Trade Network is a leading platform helping beverage professionals connect with peers and better understand the global business landscape will lead to overall long term growth of the independent alcohol beverage industry. Along with Sommelier's Choice Awards, BTN has also organized other successful competitions such as the London Wine Competition, London Spirits Competition, London Beer Competition, China Wine Competition, and Bartender's Spirits Awards. BTN also owns BevRoute, a magazine for Importers and Distributors and runs a lineup of trade shows around the world which includes USA Trade Tasting in New York, IBWSS UK in London and IBWSS China in Shanghai, IBWSS USA in San Francisco, Cannabis Drinks Expo and are also the organizers of the upcoming Cannabis Food Show.