Tips to Attract Distributors to Successfully Launch your Wine & Spirit Brand
28/06/2022
Select a distributor who can help you to share your wines and spirits with the rest of the world and increase their demand in the market!
Launching an alcoholic product is an exciting process for wine and spirits companies. You've nailed the flavor, style, and price point, and now you are prepared to share it with the rest of the world.
The entrepreneurial attitude can often get the best of us, leading the brands to feel that the best course of action for a new product is to release it to market as soon as possible and then fix any problems later. Even though this strategy works in several industries but for alcohol brands it can lead to poor packaging choices, mediocre brand names, and visual imagery. In most cases, these decisions either fail to attract the consumers compared to the competition, are not suitable for the price point, or fail to interact efficiently with the buyer.
A wine, spirit, or beer supplier may struggle to increase demand from customers and buyers if they don't have a good distribution partner who understands their brand. As a result, it is the supplier's responsibility to persuade a distributor that their product is appealing and has the ability to produce and meet the demand of the market.
As rightly said by Co-Founder and COO of Consortium Wine and Spirits Imports, Jean Paul Varona in an interview with USA Trade Tasting- the strategy to gain distribution and increase the volume of sales in the USA is, "trying to identify the right partner for both your company and your brands. This is crucial on the import and broker side of the business. If you find a great distributor, but they are not a good fit with how you would like your brands managed, or maybe their strength is not your strength, it becomes a challenge from day 1. Similar to distribution, you do not want to just blindly sell your products, you need to target customer needs, and see what fits. Then, of course, proper programming with execution is the key to the success of the business." Read the full interview of Jean Paul with USA Trade Tasting to understand more about distribution.
Here are some of the ways that can help your brand to attract distributors: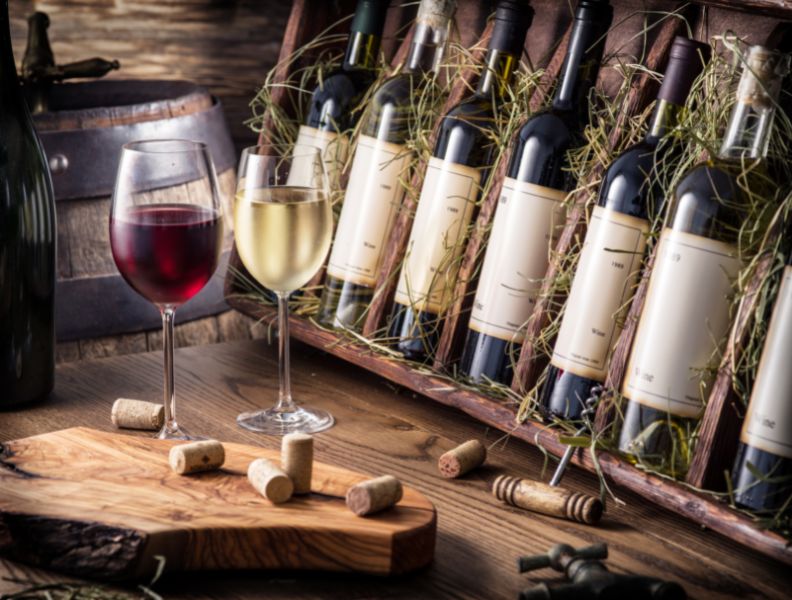 Label your bottles
The objective of your wine or spirits label must be to explain to your buyers the beverage and provide them with a sense of its purpose. When you are not present to convey your experience in person, the label should speak for you to your buyers
While creating your wine or spirits label there are two most important questions that you must ask yourself! First, when you visit a supermarket or a liquor store what type of alcohol bottles do you get most attracted to and why? And the second question must be, how is your brand different from the other companies in the same category? The best way to build a powerful brand is to conduct a detailed research about your target customer. What are their preferences, how and when your product will consume, and how your brand is unique from your competitors? The critical aspect that will determine whether or not a distributor would choose to market your brand is good branding and efficient visual communication.
Wine and spirits companies must understand that designing a bottle shape, size, and weight that distributors are familiar with and buyers can place in their displays or their bars can make a huge difference, which means it can either get nationally distributed or lose sales. Select a team of design and branding experts who will understand your requirements. Investing in effective branding and packaging design is an investment in your company's future! Get more detailed information about your label and the strategies you must follow to create your private label brands in International Bulk Wine & Spirits Show. The International Bulk Wine and Spirits Show (IBWSS) is an annual trade show and conference that is held in San Francisco, California, and is open to industry professionals. Buyers attending the IBWSS are looking for bulk wines, bulk spirits, private label programs, or contract manufacturing to satisfy their needs.
Create an Interesting Brand Story
In addition to your label and bottle design, you need to ensure that your brand has a compelling story to tell. Today competition is strong in the wine and spirits market because almost every section in a wine shop or liquor store is filled with labels. Your product must have an interesting story that attracts the market and impresses the niche set of people you're looking for as buyers, both on and off the label.
Distributors are looking for brands that cater to certain groups. Young moms who enjoy making drinks at home with friends, a chef who is enthusiastic about food pairings, or an adventurous Millennial who wants to drink wine during camping or boating are all possibilities. The more explicit you can be about your target consumer and how you envision your brand fitting into their lifestyle, the more likely a distributor would agree to promote your wine and spirits brand.
Understand who are the primary buyers of your spirits or wine, their lifestyle, and how your brand will match into it before pitching your brand to a distributor. Make sure the concept is consistent in all of your brand materials so that it becomes easy for your distributor to sell them!
You can also take help from prominent branding companies like Magical Spirits. They are one of the major brand ambassadors, importers, and distillers of award-winning spirits. As a brand ambassador, Magical Spirits promotes its clients' products. They offer crucial external feedback and help them gain a better understanding of their general market. Magical Spirits provides a human touch to their business, both online and in trade shows. They advertise their clients' products by attending all the major national trade events. Throughout the year, they also attend various state shows. They may assist you in determining which shows will be best for their product and which markets will be the most receptive to their product range. You can know more about Magical Spirits and their current clients in the USA Trade Tasting.
Develop Helpful Sales Materials
Distributors appreciate dealing with suppliers who help them do their jobs more efficiently. Supplying them with the tools they require to make sales is one of the easiest methods to do this. Simple, appealing sales sheets, hang tags and neckers containing recipes, and other types of POS materials are all part of sales materials. If the distributors like the materials the win or spirits brand has supplied them, they'll be eager to tell their buyers about it.
Prepare a list of products you can give your distributors, and let them know you're eager to work with them on factors such as promotional items, innovative menus, and on-premise signage.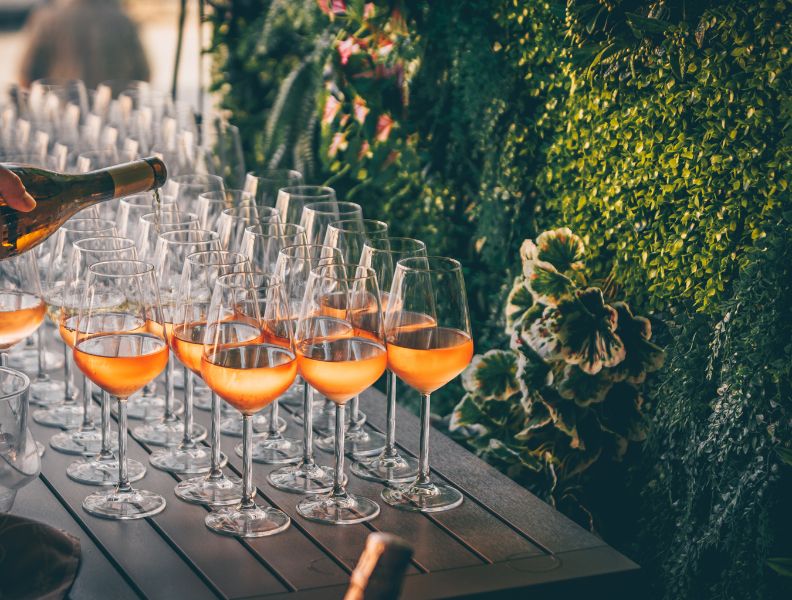 Develop Incentive Programs
Incentive programs are an excellent approach to motivating any sales-oriented workforce so that they put in more effort. Your distributors must be clear in the initial stage that you are willing to offer bonuses and sales incentives. Create campaigns that emphasize urgency, and become innovative about competition awards. For example, you can say that your wine or spirits brands have collaborated with resorts and cruise lines.
When your distributor realizes the advantages of working with you, they will start trusting your brand more and choose you as they know you're serious about your brand and have the potential of earning profit.
Give Importance to Awards
Buyers appreciate high-quality products, but they want to know the products that will be purchased by their customers. You may increase the chance of getting recognition in the wine and spirits industry for your brand and win awards like the Sommeliers Choice Award and Bartender Spirits Award that consumers will see as indicators of value by submitting your wine or spirits brands to various tasting competitions and industry awards. These are some of the most prestigious awards that a wine or spirit brand can receive because they are judged by some of the top sommeliers and bartenders in the country.
When you win such awards, it will help your brand to gain recognition as you can incorporate them into your sales materials, such as bottle stickers, hang tags, and neckers, as well as POS materials and packaging. Make sure retailers and customers are aware if you've received a high point rating from a renowned event or media outlet!
You can connect with distributors of your choice and register your wine or spirit brands in the USA Trade Tasting, which will be held on the 12th and 13th of October in Chicago. USA Trade Tasting is brought to you by Beverage Trade Network, which is one of the leading platforms that is dedicated to connecting the beverage industry globally. Here you can meet distributors, importers, retailers, and suppliers under one roof. The event is designed to help participants learn, sell, and increase their network so that they can increase the popularity of their wine or spirit brands.
Written by Aparna Dutta, Beverage Trade Network