Determine The Needs And Potential Of The Brand You Represent Says Jean Varona
05/09/2022
Co-Founder and COO of Consortium Wine and Spirits Imports, Jean Paul Varona shares what it's like being a distributor in the US market.
With a strong education in the hospitality industry from the Florida International University, Jean was a part of the industry for a brief time before he found his passion in the alcohol beverages industry in the early years. Having studied wine in-depth and clearing the Court of Master Sommeliers and WSET qualifications, his love for wine grew more over the years. Before starting his own distribution company, Consortium, Jean worked with several big names in the wine industry including Republic National Distributing Company, Constellation Brands and Diageo. Through Consortium Wines and Spirits, he now helps family-owned and estate wineries to gain distribution in the US and also grow as a brand.
[[relatedPurchasesItems-34]]
Can you tell us about yourself and what led you to join the wine and spirits industry?
I was very much involved in the Hospitality Industry for many years, as I have my degree from FIU in Hotel and Restaurant Management and a focus on Beverage Alcohol. Early on in my career I became enamored with Wine and focused many years on the history and education of wine. At one point many years ago, I was approached by my distributor to take an opportunity in Wholesale and never looked back.
Can you tell us about Consortium Wine and Spirits and what led you to start this company? Being the Co-Founder and COO of the company, what does your day look like?
After many years in wholesale then working with some of the greatest companies in the business at a corporate level, both with Constellation Brands and Diageo, I realized, that although I loved the corporate experience and both those companies had so much to offer. I truly wanted to return to what we do best at Consortium Wine and Spirits. Our primary focus is the opposite, we focus on small family wineries and distillers, who need to focus on the US market. Also coming from a family of entrepreneurs, I always had an itch to start something of my own. Daily, well as the COO, you are really in a leadership role branding new ideas and new ways to market, while simultaneously serving as someone who must empower their team to make confident decisions about their daily business. Since we operate both as an importer and distributor, I along with my team must consistently align on strategy and best ways of working.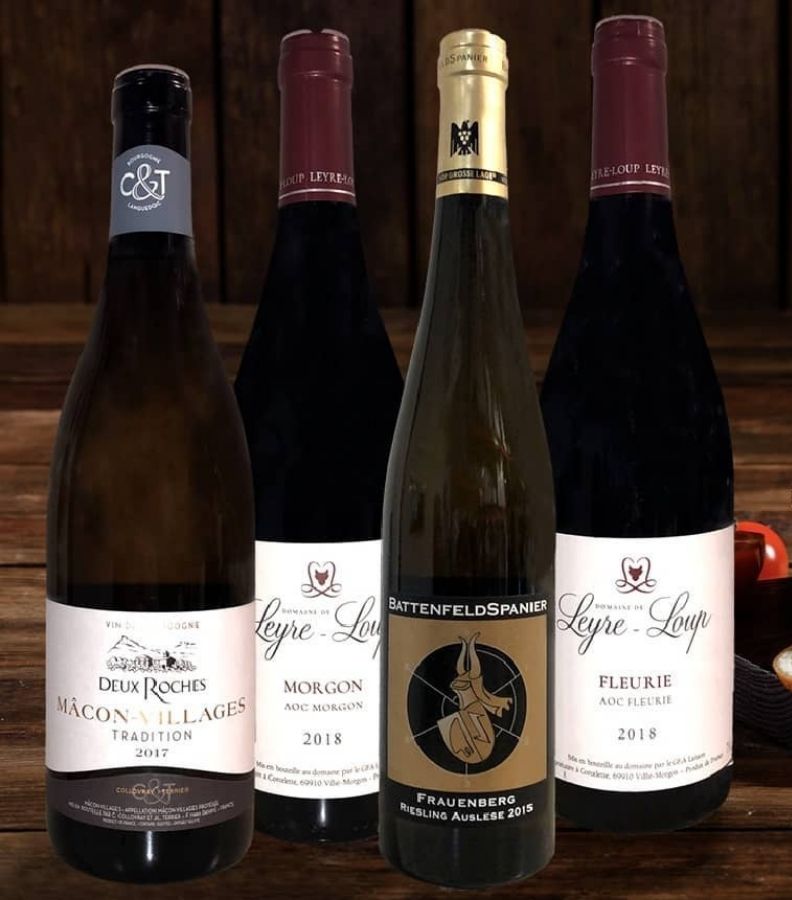 What does the portfolio of Consortium look like? What is special about the products in your portfolio?
We primarily focus on family and estate wineries from around the world. We represent wines from 10 countries and wineries that primarily focus on sustainability or organic winemaking. We like our portfolio to be unique, well-positioned, and most importantly have a story that can resonate with our customers and the customers of our customers.
You have worked with several big brands like Constellation Brands and Diageo. Can you tell us how did that help you in starting your own brand?
Crucial. These companies shaped the structure needed for me to layout our commercial route to market plan, and the understanding of what it takes to be successful. The training of these companies is like going for a Master's. So, with the combination of leaders in the industry, and my passion for small family wineries, we are able to create something that looks and feels corporate/professional, while still staying true to our vision, that we are a family-owned company representing family-owned wines and spirits brands.
How did the change in tariffs affect your company? Also, what was the impact of the pandemic on your business and how did you tackle it?
Tariffs were a true struggle. We actually launched our company to market on November 11th, 2019, therefore many of our containers were actually on the water when the tariffs were implemented. We had to make quick decisions on where we could take price or hold price. Also, for the import company, we had to bond multiple items as the tariff costs are not something that was planned for. So when the majority of your inventory is being nationalized, all of a sudden you owe 25% more… yikes. The pandemic was also a struggle, as being a new distributor in the market, and someone whose primary focus was on the on-premise and independent retail/wine shop market. How are you able to present? Tell the story? Therefore, we consolidated our portfolio to 100 of our 400 items, and items that really spoke to retail buyers. Whether due to the category they always need or certain price points that worked for their buyers. It was a lot of listening and patience.
What's your take on digitalization and how are you leveraging it?
We have strong social media campaigns running on LinkedIn, Facebook, and Instagram, but we believe we have a big upside by using alternative digital ways of communication. We are in the process of organizing these ideas and figuring out how to best implement them. The world is changing, so we need to keep up with the speed as well.
How do you help alcohol brands in building their brand and gaining a wider distribution through Consortium Wine and Spirits?
First, you must determine the needs and potential of the brand you represent. Some wineries we represent do not have the capabilities to scale. Therefore, we must identify how best to position that brand. While others, really do have the capabilities to scale, but only to a certain extent. Once you identify the needs, you begin the implementation of their particular Route to Market. Are they more interested in retail, or do they want to be visible on wine lists? It takes a lot of listening and working closely with the distributor management team and the brand to set clear expectations.
What are the challenges associated with being a Wine Importer and Distributor?
Many….but overall the last 3 years have been challenging with the tariffs when they were started, luckily they are no longer in play. The Pandemic, which we have mostly learned how to mitigate, and business is mostly back to normal. But our biggest challenge now is the Global Logistics crisis causing stress on all raw materials in both timing and costs. This compounded with the delays in filling containers and shipping in a timely manner, creating havoc for the distributor and all of our customers.
What strategies do you use to gain distribution and increase the volume of sales in the U.S.?
Honestly, trying to identify the right partner for both your company and your brands. This is crucial on the import and broker side of the business. If you find a great distributor, but they are not a good fit with how you would like your brands managed, or maybe their strength is not your strength, it becomes a challenge from day 1. Similar to distribution, you do not want to just blindly sell your products, you need to target customer needs, and see what fits. Then, of course, proper programming with execution is the key to the success of the business.
Finally, what is your idea of a good life?
Seems like a loaded question…. Good Life at work is making sure you have people around you that share a common goal, therefore we are all happy to do our job. While the balance for me is marrying my business life and my personal life with the family. Enjoying the amazing opportunity that I have to blend culture, travel, people, art, food, and wine experiences while growing with my team and my family along for the ride.
Interviewed by Shreya Kohli, Beverage Trade Network