Vigne Del Malina – Excellent Friulian wines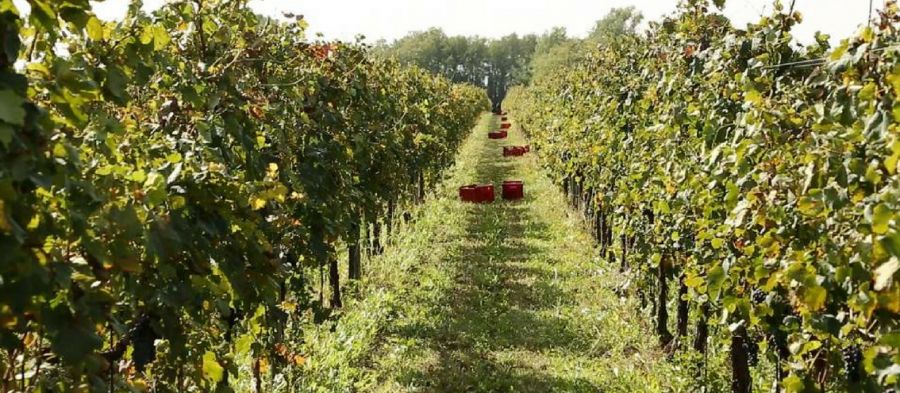 Vigne Del Malina is a family-owned winery in the Friuli region in Italy.
The vineyard of the Vigne Del Malina is cultivated in the Northern East of Italy, where two streams, the Malina and Eller, create the shape of a wine glass. The distinctive properties of the alluvial soil and the unique microclimate make it ideal for producing great quality, not quantity. Malina produces their wines on a 150-hectare vineyard, where the vines occupy only a small piece of land. The biodiversity and many steps performed by hand and without chemical herbicides turn the environmentally friendly cultivated vines into culinary delights. The vineyard of Vigne Del Malina is situated on alluvial soils with a unique microclimate, a remarkable temperature range and uninterrupted fresh air thanks to the Alpine foothills.
The values of Vigne Del Malina are founded on simplicity: fine, genuine and varietals wines, to return to the origins, the taste, the aroma, the structure and, above all, the special character which identifies each grape variety.
WINES BY VIGNE DEL MALINA:
Vigne Del Malina produces three types of Wines – White Wines, Red Wines, & Orange Wines. Below is the list of wines:
1. White Wines
Vigne Del Malina produces three types of pure white wines: Pinot Grigio, Chardonnay, and Sauvignon. All three are cultivated in the vineyard in an environment-friendly way, with many steps performed by hand and without chemical herbicides. On an average the wines age for three years, first in steel tanks and later in horizontal glass bottles. The wines are pure and lavishly fragrant: the Pinot Grigio bursts with fruity flavours and spicy notes; the Sauvignon has delicate soft aromas with notes of sage and peppers, while the Chardonnay has a rich floral bouquet. Below is the list of White Wines:
• Pinot Grigio
• Chardonnay
• Sauvignon
2. Red Wines
Types of red wines: Merlot, Refosco dal Peduncolo Rosso and Cabernet Franc are equally pure wines, grown with a low environmental impact using the Guyot pruning system. The grapes dry slowly on the vine before the grape harvest. At advanced maturation, they are hand-picked and laid in crates. They are then oak-aged and later filled into glass bottles without filtering, and then laid horizontally. The result is well-structured, full-bodied wine: the intense aroma of Cabernet Franc is reminiscent of wild berries and black pepper; while Merlot releases flavours of wild berries blended with vanilla and spicy nuances, whereas the Refosco dal Peduncolo Rosso – a wine indigenous to the Friuli region and loved for its rigour – is fresh and clean without being overbearing. Below is the list of Red Wines:
• Merlot
• Refosco Dal Peduncolo Rosso
• Cabernet Franc
3. Orange Wines
Orange wines of Vigne Del Malina are their pride and joy. In particularly promising vintages Vigne Del Malina macerates their three white wines on the skins – a wine-making process usually reserved for red wines – to give them their typical colour: gold for Chardonnay Aur and Sauvignon Aur, and Auburn for Pino Grigio Ram. These are wines for connoisseurs: they are aged for five years on average, first in oak barrels and later in glass bottles lying horizontally, before they are sold. Experience soft and mellifluous unique flavours: hints of vanilla and spices in Chardonnay Aur, ripe fruit flavours in Pinot Grigio Ram and finally flint stone aromas in Sauvignon Aur. Below is the list of Orange Wines:
• Chardonnay Aur
• Sauvignon Aur
• Pinot Grigio Ram