Spirits Producer Vishnu Laxmi Distillery from India
18/01/2019
Vishnu Laxmi is a producer of high-quality spirits like Brandy, Whisky, Rum, Gin, Vodka etc from India.
Vishnu Laxmi Co-op Grape Distillery was set up at Solapur, Maharashtra in July 2002. The factory is set up in a sprawling landscape of 20 acres of land & turnover of INR. 240 million. The factory is equipped with modern equipment with the latest technology backed by very skilled technical staff. Very high-quality IMFL products like Brandy, Whisky, Rum and Gin are manufactured here. The factory has an installed capacity of 75000 cases. The company brands enjoy a very good repute in the market.
The products from the distillery are available in Maharashtra, Goa and Pondicherry and other parts of India at the moment. There are plans to expand into newer markets in the current year. The company's primary objective is to offer high-quality products to the consumer.
Under the visionary leadership of the founders Mr Shirishkumar Sonavane. The group has undertaken challenging projects and has surpassed its contemporaries in a short span. Mr Sonavane is a leading industrialist in Kolhapur. He has close to 30 years of experience in IMFL industry in Maharashtra having distributed brands of various companies like Cobra market.
Commitment to quality has always been one of the strong pillars of the Vishnu Laxmi Co-op Grape Distillery and it takes pride in being one of the few names that have up compromising attitude towards quality control. Quality of all products and processes are the hallmark of Vishnu Laxmi Co-op Grape Distillery and international standards of quality control are observed in all aspects of the business, including fermentation, distillation, blending, bottling, packaging, marketing, etc. be it any industry, the leading players will admit that without a strong product, it is impossible to gain the trust of domains have helped the Group to continuously evolve and exceed expectations, from time to time.
To meet the growing demands of the industry, Vishnu Laxmi Co-op Grape Distillery was set up in 2002. This state-of-the-art facility is equipped with the latest machinery and technology to cater to the growing demands of both, International and Indian liquor brands. Both the facilities are ISO 9001:2000 certified and jointly manufacture 42,000 litres of extra Neutral Spirit and bottle 10000 cases of IMFL every day.
ISO 9001:2008 for adherence to stringent international quality norms.
ISO 14001:2004 for adherence to environmental responsibility.
FSSAI License
Manufacturing
The Vishnu Laxmi Co-op Grape Distillery has always installed state-of-the-art facilities to maintain high-quality standards. We believe in innovations and introduce new technologies to ensure that all manufacturing processes carried out in a safe, secure and smooth manner. A few aspects of production, storage and other facilities at the distilleries are highlighted below.
Production and Storage
The Vishnu Laxmi Co-op Grape Distillery has the capacity to produce 20,000 litres of ENA per day with 10 bottling lines that can produce 7000 cases per day. The facilities provided can store more than 75,000 cases of IMFL along with 12 lac litres of ENA, 10 lac litres of RS and 15,000 tons of molasses.
Fermentation
The Vishnu Laxmi Co-op Grape Distillery adapts unique Vogel Bush process to facilities clean, odourless fermentation.
Bottling Set Up
The bottling halls have 5 lines in all. Bottling Hall comprises 5 lines – two lines are fully automated and three lines are semi-automated with an aggregate capacity of 7000 cases per day.
Facilities/Manufacturing
Sales and distribution network are backed with in-house trading firms;
New Ram Traders
Ram Traders,
Golden Wines
MJ Scotch Mall
MJ Wines
New Kolhapur Wines
Bapu Wines
Scotch House
Sushil Wines
Gold Wines (Pune)
Products
Rum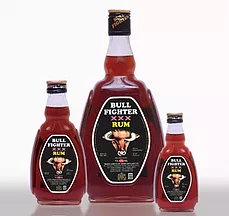 | | |
| --- | --- |
| BULL FIGHTER | INDIAN GOLD |
| XXX RUM | COLA RUM |
| Colour: Dark Red | Colour: Dark Brown |
| Aroma: Clean & Neutral | Aroma: Smooth Cola Flavor |
| Taste: Smooth, Rich | Taste: Smooth but the instance |
| Strength: 42.8% V/V | Strength: 42.8% V/V |
Brandy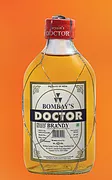 | | | |
| --- | --- | --- |
| GREAT NAPOLEAN | BOMBAYS DOCTOR | BRAYAINS DOCTOR |
| WARRIOR GRAPE BRANDY | BRANDY | BRANDY |
| Colour: Copper | Colour: Deep Gold | Colour: Deep Gold |
| Aroma: Clean & Neutral | Aroma: Rich-bodied | Aroma: Rich-bodied |
| Taste: Smooth, Ideal for Cocktails | Taste: Smooth & Intense | Taste: Smooth & Intense |
| Strength: 42.8% V/V | Strength: 42.8% V/V | Strength: 42.8% V/V |
Whisky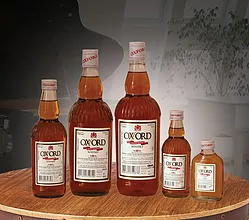 | | | |
| --- | --- | --- |
| OXFORD DELUXE | ROYAL STAR | DOLLAR 5005 |
| MALTED WHISKY | PREMIUM GRAIN WHISKY | PREMIUM GRAIN WHISKY |
| Colour: Deep Rich Gold | Colour: Deep Gold | Colour: Radiant Gold |
| Aroma: Clean & Neutral | Aroma: Refined & Full-Bodied | Aroma: Refined & Elegant |
| Taste: Smooth byt Distinctive | Taste: Smooth, Rich | Taste: Smooth but the instance |
| Strength: 42.8% V/V | Strength: 42.8% V/V | Strength: 42.8% V/V |

Vodka
INTEGRITY ULTRA PURE VODKA
Colour: Colorless, Transparent
Aroma: Clean & neutral
Taste: Smooth, ideal for cocktails
Strength: 42.8% V/V
Gin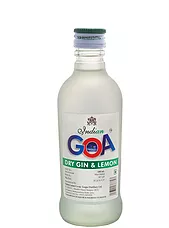 INDIAN GOLD DRY

GIN & LEMON

Colour: Colorless, Transparent

Aroma: Clean & neutral

Taste: Smooth, ideal for cocktails

Strength: 42.8% V/V

INDIAN GOA DRY

GIN & LEMON

Colour: Colorless, Transparent

Aroma: Clean & neutral

Taste: Smooth, ideal for cocktails

Strength: 42.8% V/V
| | |
| --- | --- |
| SEA BIRD | INDIAN GOA DRY |
| DRY GIN | GIN & LEMON |
| Colour: Colourless, Transparent | Colour: Colourless, Transparent |
| Aroma: E.N.A Clean & Neutral | Aroma: Clean & Neutral |
| Taste: Smooth, Subtle & Dry | Taste: Smooth, Ideal for Cocktails |
| Strength: 42.8% V/V | Strength: 42.8% V/V |
Country Liquor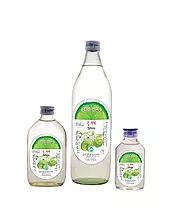 | | | |
| --- | --- | --- |
| TWO PUNCH | TWO PUNCH | DESHI DARU |
| PREMIUM | PAHELI DHAR | CLASSIC BADSHEP |
| Colour: Transparent | Colour: Transparent | Colour: Transparent |
| Aroma: Lemon | Aroma: Orange | Aroma: Fennel |
| Taste: Intense | Taste: Intense | Taste: Intense |
| Strength: 42.8% V/V | Strength: 42.8% V/V | Strength: 42.8% V/V |