Sapateiro Wines – Handcrafted Wines from Portugal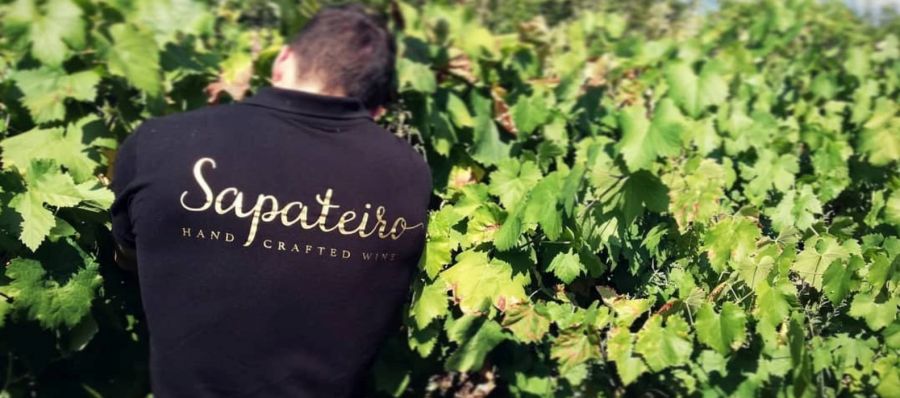 Sapateiro is an in-house family-run producer of handcrafted Wines from Vinho Verde DOC region, Portugal
Sapateiro Wines is an in-house wine producer from their family's 35,000 m2 vineyard, located in Marco de Canaveses. Sapatiero Wines was founded by Tiago Soares. Sapateiro Wines is a true reflection of the wine culture of Vinho Verde DOC region with a dash of modernity. All wines produced by Sapateiro are in-house premium productions handpicked and carefully selected so they can produce fine and elegant wines.
To ensure the highest quality possible, they carefully handpick and select the grapes themselves. To keep their spirit of adventure, every year they attempt to make slightly different wines from the previous year, without compromising the current range. Finally, to increase authenticity and the customer`s wine experience they added a unique number in each bottle and a short message (in the Portuguese language) on every cork. So, if you are enjoying Sapateiro at the restaurant, or bar you should not probably miss cork.
A shoe businessman decided to plant a small parcel of vines on his farm out of passion. When people were in the store, curious to taste his wines, asked him if they could take a bottle with them. Before he noticed, word started to pass around, and now people were going to the store to shop for his wines instead of his shoes. This is the story of the wine producer of Sapateiro, Antonia Soares.
Wine Catalogue
Alvarinho & Avesso Vinho Verde DOC

An in-house premium production, made with utmost care that breathes balance, freshness and impressive exotic aromas of peach, banana and passion fruit. Possessing a combination of both complexity and simplicity, this is a family's favourite blend.

Grape Varieties - Alvarinho / Avesso

Vintage - 2017

Appellation - Vinho Verde - Sub Region of Amarante

Alcohol - 12.8 %

COLHEITA SELECIONADA · VINHO VERDE DOC

Easily distinguished by its light body, fruity aroma and slight fizzy mouth-feel, this young wine reflects the true DNA of the Vinho Verde region. A simple yet delightful wine.

Grape Varieties - Loureiro / Arinto / Trajadura

Vintage - 2017

Appellation - Vinho Verde - Sub Region of Amarante

Alcohol - 12.5 %

Rosé - Vinho Verde DOC

In the spirit of summer, effervescence, minerality and pleasant notes of gooseberry make this light rosé a magnificent refreshing companion for a hot day.

Grape Varieties - Vinhão / Touriga Nacional

Vintage - 2017

Appellation - Vinho Verde - Sub Region of Amarante

Alcohol - 11.6 %