Reynolds Wine Growers Since 1850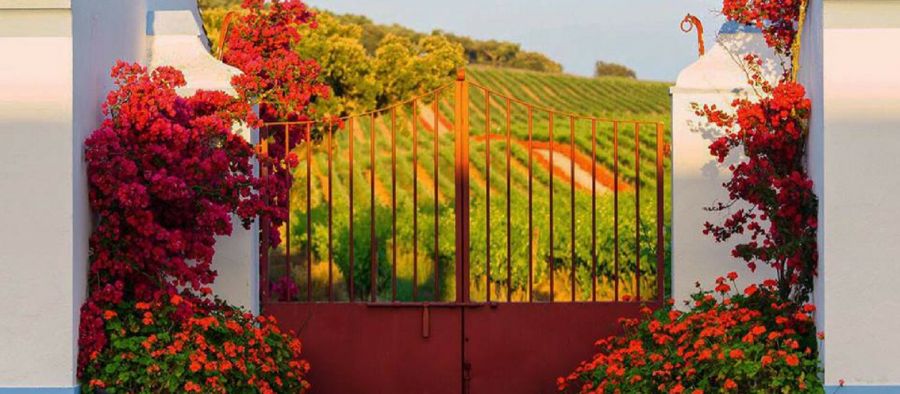 Reynolds Wine Growers – A Winery Making Quality Wines in the Alentejo.
Based in the Alto Alentejo, Reynolds Wine Growers is a family-owned winery since 1850. The wines are produced under the direction of winemaker Nelson Martins and the owners Julian and Carlos Reynolds.
Reynolds Wine Growers – A Wine with A Family History
The story of Reynolds Wine Growers dates back to 1820, when Thomas Reynolds, an English seaman, and merchant arrived in Portugal who was attracted by the potential of the wine trade. He settled in the northern town of Porto with his two sons, Thomas and Robert, and from there they supplied their London store with a variety of products from the Iberian Peninsula. In 1838, they become involved in the cork industry and set up their own cork factory in Albuquerque, Spain where they lived for next 11 years.
In 1850, the Reynolds family returned to Portugal and moved to Estremoz for a short time. Thomas and his sons with the same spirit of entrepreneurship, set sail for New Zealand, a long voyage for 130 days, taking with them a large flock of merino sheep. Thereafter they never returned.
Robert remained in Estremoz to take care of and expand the business with the purchase of new land for the production of excellent wines. The Alentejo soon became the resting place for Reynolds family and of Robert. It was here that his first son, Robert Rafael, was born, who later had a son called Carlos. Carlos's first child was a daughter whom he named Gloria – Gloria Reynolds. To honor his mother and all his ancestors who lived in the Alentejo, Gloria's son Julian produce a quality wine, which carries his mother's name – Gloria Reynolds
Reynolds Vineyards
The Vineyards of Reynolds are located in the middle of the S. Mamede hills, in a place of immense beauty – five hundred acres of meadows streaked with green, gold and intense brown. The scenery is filled with sky and hills, oak and cork trees with a dotted pattern across the landscape. The one hundred acres of vineyard is located on the top hill, which provides adequate natural drainage and excellent sunlight. The soil consists mainly of sediment. The undulation terrain makes the temperature vary from night to day, which improves the grapes maturation process.
Alicante Bouschet (Main variety of The Reynolds)
Alicante Bouschet was introduced by Reynolds family over a century and a half ago. Alicante Bouschet or Alicante Henri Bouschet is a wine grape variety that has been widely cultivated since 1866. It is a cross of Petit Bouschet (itself a cross of the very old variety Teinturier du Cher and Aramon) and Grenache.
Beside Alicante Bouschet, Reynolds also cultivates other red and white Portuguese's varieties.
Beside Alicante Bouschet and Portuguese varieties, Reynolds also cultivate some well know international varieties such as
Reynolds Winery
The winery was built in an old barn that was once used as cattle shed, the reconstruction and restoration of the house were carried out with the utmost respect for the original structure: thick stone walls, chestnut wooden ceilings and slate floors. This winery is a perfect place for the production of high-quality wines with an average temperature of 20ºC and a constant optimum level of humidity. The wines produced in the winery have a high fruit concentration and to the strictest hygienic standards, which ensures excellent storage potential of several decades.
The huge French oak casks were made by the famous French coopers Seguin Moreau for this particular cellar. The French oak casks are used for the fermentation as they are the great Chateaux of the world. The grapes are not crushed as the gravity takes over and each variety is picked in small quantities during the harvest.
Seguin Moreau & Reynolds Wine Growers
The renowned Tonnellerie Seguin Moreau produce the casks and barrels in a close collaboration with the winery, providing Reynolds Wine Growers with unique products.
As seen on the Seguin Moreau label, the casks were produced specially for The "Figueira de Cima" Reynolds winery.
Reynolds Wines
Due to the high quality of the grapes, Reynolds Wines are nearly free of sulphites. The wines are produced with fruit concentration and to the strictest hygienic standards to the wine to last for decades. Reynolds wines are available on all continents and are also offered in the world's most endowed restaurants.
1) Reynolds Rosé
Reynolds Rosé wine shows a transparent and clean light pink color. This wine is very fresh in the mouth and full of elegant fruit, with a well-balanced acidity and a solid and persistent finish. On the nose, its aromatic components are very exuberant with tropical notes and a strawberry essence.
2) Robert Reynolds
Robert Reynolds wine is dark in color. This wine has a powerful aroma, combining hints of spice, black olives and red fruit jam.
3) Gloria Reynolds
Gloria Reynolds is a pure and natural red wine. It has a smooth aroma of freshness and fruit in a perfect marriage with wood, which is revealed in the mouth with fine and elegant tannins, a nice long set of persistence.
4) Julian Reynolds
Julian Reynolds is Dark red with a black core in color. This wine is served at a temperature of 16ºC to 18ºC. This wine has elegant but powerful, young and creamy tannins, very sweet fruit extract.
5) Carlos Reynolds
This wine has aromas of lush yellow fruit aroma, blended with light floral notes. Carlos Reynolds is lemon in color.
To read more visit Reynolds Wines.