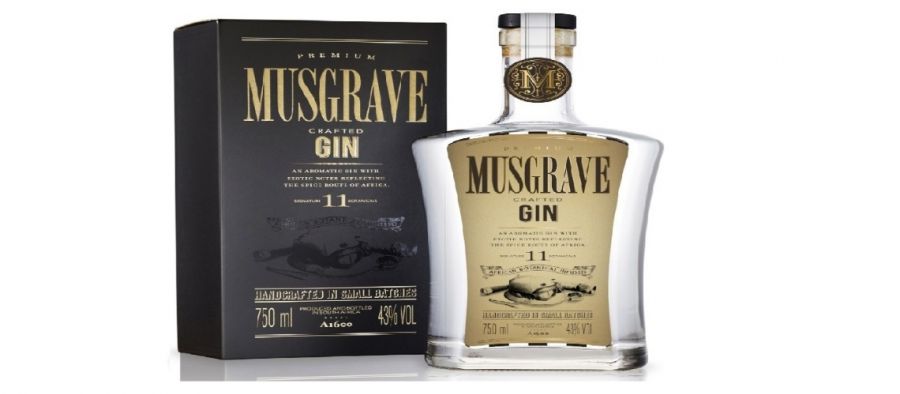 Musgrave Crafter spirits produce artisan gin celebrated for its top notes of Cardamom, African Ginger and Grains of Paradise.
About Musgrave Crafted Spirits
Maurice Boon Musgrave, the grandfather of founder Simone Musgrave, left Plymouth in 1949 bound for Africa to start a new life exploring and discovering the people and land of Africa. Three months on a ship with a small baby, a measles outbreak and many a day of seasickness and the adventure that would change the shape of his family had begun. From then onward, an African family would take on the adventure Maurice had started. The spirit of endeavour, adventure and courage live on in granddaughter, Simone, guardian of Maurice's passion for the unusual. Musgrave Gin is no ordinary spirit - it is an artisan gin celebrated for its top notes of Cardamom, African Ginger and Grains of Paradise.
Musgrave Gin's Team
The founder and creative driving force behind Musgrave Gin, Simone Musgrave, has found expression of the plentiful delights of a bygone era in her favourite flower – the rose. The delightful salmon-tinted Musgrave Pink Gin is a doffing of the pith helmet to those days gone by and it celebrates the inspirational flower as a classic symbol of this age. Beautifully presented and expertly crafted, it almost seems a shame to have to drink this gin –but a shame it certainly is not.
After toiling away in the bustle of the City of London for nearly 15 years, ex-lawyers Lucy Beard and Leigh Lisk abandoned the rat race to follow the sun. The couple eventually found their way back home, to South Africa – after falling in love with craft gin in the Mediterranean - and refurbished a rundown warehouse in the heart of industrial Salt River, creating the Mother City's first distillery. It is in this small urban haven that the two of them work (and live), dedicating their lives to the age-old process of batch distillation with their two faithful stills - Mildred and Maude – the first stills to be licensed in the City of Cape Town. Mildred and Maude are gleaming stainless steel, very much in keeping with the industrial heartland of Salt River, and a breakaway from the traditional copper pot stills used by other distillers in South Africa. Lucy and Leigh collaborated with esteemed South African craft distiller, Roger Jorgensen, to formulate Musgrave Gin, based on botanicals chosen by Musgrave Gin founder, Simone Musgrave. Juniper and coriander are steeped in neutral spirit, which is then finely distilled in Mildred, with a basket containing the rest of the botanicals sitting in the path of the vapour and delicately infused into the spirit.
Brands of Musgrave Gin
Musgrave original crafted Gin has 11 botanicals and is born out of the flavours and history of Africa and its ancient spice route. Musgrave 11 Premium is no ordinary gin and its top notes of aromatic Cardamom, African Ginger (Whitei Mondei) and Grains of Paradise are reminiscent of the perfume of spice markets. Musgrave Gin top notes are all linked by the family of Africa or a family of flavours as is the Musgrave history.
Musgrave Pink Gin has all of the spice and flavour of Musgrave 11 but is toned down to be gentler and less spicy and to bring out the floral of the rosehips and the infused rosewater. From a bygone era to today, the rose is a symbol of love and passion. Rose-scented oils still grace festive occasions, and exotic rosewater exalts our food and beauty regimes. Musgrave pink celebrates the flower of love and beauty with the source of the rose, rosehip, which complement Musgrave's spicy nature. It is then infused with rose water for its timeless perfume and romance.
Social Media Accounts Twitter