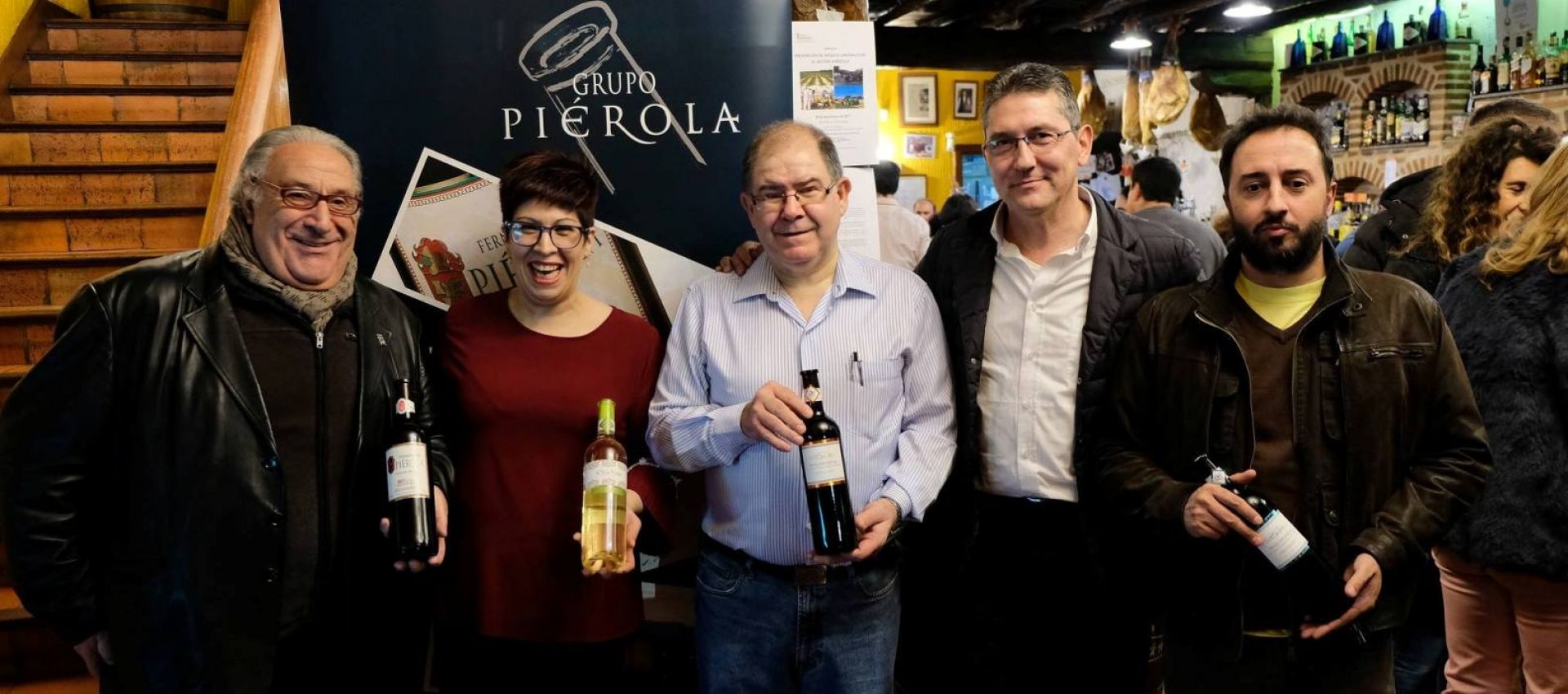 Featuring Fernandez De Pierola Winery Based in Spain
08/01/2019
Fernandez De Pierola is a producer of vintage wine, made from the Tempranillo grapes from the heart of Spain
The Fernández de Piérola winery was founded in 1996 with the aim of producing quality wines with a personality different from the standardized taste of most Rioja wines. With these two objectives in mind, they established their small family winery, from the family vineyards they own in Moreda (Rioja Alavesa), a traditional winemaking region.
This philosophy of 'pago', of correlation vineyard - wine, is fundamental in their judgment in order for the wines to acquire their distinctive personality and to reflect the singular characteristics where they come from. Because of that, their Winery is supplied only with grapes originating from Moreda's vineyards, 50 % from their own and the rest from other growers.
The singular microclimatic conditions that enjoy their vineyards (moderated rainfall; 450 l/m2, fragile areas, a great part of they in hillsides orientated towards the south, which allows a suitable luminosity, poor, clayey - calcareous soils, of scarce production, important temperature jumps between day and night....) are those that allow that their Tempranillo variety reaches its ideal ripeness.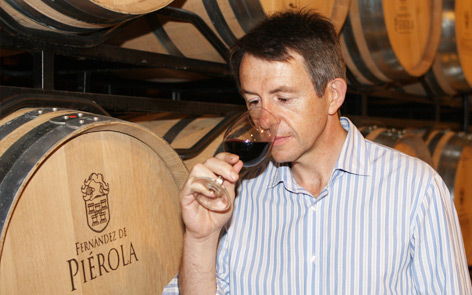 It is known that the human factor, together with the soil, climate and vines, is a key factor in the quality of their wines. A winemaker harmonizes the natural capacity of the soil, the grape and the climate to obtain healthy and ripe fruit. The winemaker controls and manages all factors of the "miracle of winemaking", by combining tradition and modernity in order to obtain wines which express their best qualities. Therefore, they cannot forget the oenological part. In this respect, they have equipped ourselves with modern facilities which ensure proper vinification (a smooth de-stemming system to avoid breaking the stem, stainless steel double-walled deposits to control fermentation temperatures, a pneumatic press to prevent grape seeds from breaking and transmitting unpleasant flavours to the wine, etc.)
Their winery philosophy lies in the production of high-quality wines with a profile which contains truly remarkable characteristics. Vineyards are considered as essential factors as regards quality, not to mention oenological techniques, so as to achieve structured, full-bodied and powerful wines, where aromas from Tempranillo meet those obtained after a patient ageing process to create complex, intense, elegant wines.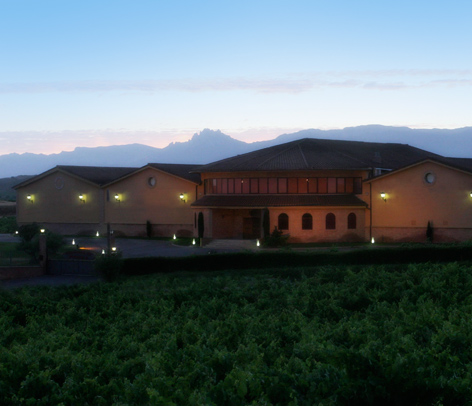 This is a traditional winemaking land with smallholdings run by farmers whose techniques have been passed down over generations from fathers to sons. In addition, they have been able to integrate and adapt scientific oenological advances in order to develop quality-based viticulture.
The vineyards are planted in "Marco Real" (square planting system) and "Marco Rectangular" (rectangular planting system), middle density (about 3,200 vines/ha), free trained and goblet-pruned in three branches, soil tilling, manual green pruning –trimming, bud pruning and tipping-treatments kept to the minimum using sulphur (Oidium) and copper sulphate (Mildew), careful manual harvesting, small carts for the transport of the grapes…
With this wine culture and poor clay-calcareous soil, the Tempranillo variety finds an ideal habitat to develop a truly remarkable profile, giving red wine a fruity, elegant and balanced profile.
For these reasons, their winery is supplied only with grapes from Moreda, 50% owned.
The importance they give to the vineyard is perhaps due to their origins and family tradition. We control the development of the vineyards, especially from the onset of ripening until harvest, in order to make their own particular harvest, taking into account the health and ripening of each vineyard
Piérola Crianza

Grape Variety: 100 % Tempranillo.

Aroma: With a powerful nose with intense notes of ripe wild berries (blackberries) and hints of cedar and vanilla; all very nicely blended.

White Barrel Fermented

Grape Variety:100% Viura

Colour: Attractive, golden straw yellow bright colour.

Aroma: With an Intense nose of varietal notes, ripe fruit with toasty hints from new wood. Well blended and balanced.

Palate: Full-bodied, tasty and fresh, good mouthfeel. Intense, persistent finish.

Piérola Reserva

Grape Variety:100% TempraColour

Colour: Ruby-red with light tawny hues.

Aroma: Complex, powerful nose with intense ripe fruit (plums) and hints of sweet spices.

Palate: Great finesse and balance. Pleasant attack with an elegant mouth, notes of dried fruit, spices and roast nuts blending with supple tannins. A well-developed, persistent finish.

.

Piérola Vitium Reserva

Grape Variety:100% Tempranillo

Colour: Deep cherry red with purple hues.

Aroma: Large and impressive nose reminiscent of ripe, dark fruit blended in with hints of spice (cocoa) and truffle. Very well integrated.

Palate: Opulent attack. Vitium is big, meaty and very well balanced in the mouth. Polished and well-rounded tannins hold a large structure. The finish is long, persistent and a perfect expression of the wine's personality.

White Tempranillo

Grape Variety:100% White Tempranillo

Colour: Straw yellow colour

Aroma: A nose that combined citrus, butter and dried apricots.

Palate: It has a medium mouthfeel, and tasted citrusy with apricots along with a little black liquorice.
Get ready for a truly exceptional experience at USATT 2024 on May 22-23, 2024! The USATT 2024 event promises to be the paramount gathering for the beverage industry, offering a plethora of exciting mini-events designed to enrich your industry knowledge, tantalize your taste buds, and provide unique networking opportunities for brand growth and visibility.
2024 USA Trade Tasting exhibitor registrations are now open. Learn more about pricing and why exhibit here.