Bodegas Carchelo – Family Owned Since 1990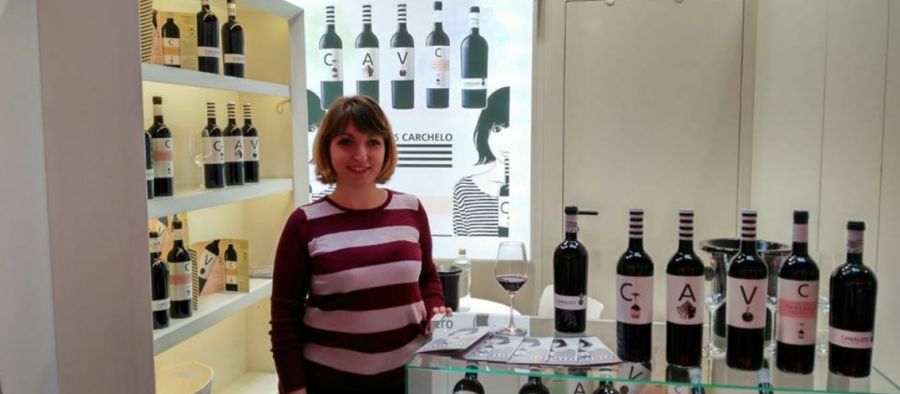 Carchelo - A Family Owned Winery in Jumilla Producing High-Quality Wines.
Bodegas Carchelo, S.L. is located in Jumilla (Murcia), at the foot of the Sierra del Carche Regional Park and at a height of 1371 meters. It was a pioneer in Jumilla for its policy of quality wines from its own harvest with such success that it produced a mirror effect appearing other wineries in the denomination of origin.
The mission of Bodegas Carchelo is to produce a strategy oriented toward customer demand and expanding the knowledge on daily basis and making Carchelo improve constantly.
Carchelo's Vineyards:
Located in the eastern part of the Baetic Mountains, 80 km from the Mediterranean and at a height of 600 m above sea level, Jumilla boasts a continental Mediterranean climate which is semi-arid in nature. It also has a very irregular rainfall of about 300 liters a year, mostly in spring and autumn. It is sometimes torrential and often falls with hailstones.
Carchelo has vineyards with a total area of 100 hectares located in different places of the municipality of Jumilla, at an altitude of 600 m and an average age of 15 years. These places are located in different valleys and at different orientations and altitudes producing Monastrell, Tempranillo, Syrah and Cabernet Sauvignon varieties.
As Carchelo vineyards are located in different areas of the substantial municipal area, these changes in altitude and orientation result in differences in the interception of solar radiation, temperature, and wind exposure, resulting in differences in maturation which allows a staggered harvest of different varieties and plots.
Soils:
Located at altitudes between 2000 and 3500 feet in the transition between Spain's coastal plain and inland La Mancha, Jumilla's aridity combines to result in fresh nighttime temperatures during the hot growing season. The chalky and clay soil with good moisture allows sustaining the vines in periods of prolonged drought making the most of the little available.
Climate
The main climatic factors that make up the weather in Jumilla are directly influenced by the Azores High, its proximity to North Africa and the Mediterranean Sea and the effect of the North Atlantic Polar Front.
There is a gradient in which the continental features go from higher to lower in the direction from north to south, and north-west to south-east. The effect of these continental features is accentuated by the layout of the orographic barriers which affect the penetration of the mild winds coming from the Mediterranean coast. It has a dry microclimate with many days of wind and sun.
There are many sharp changes in temperature, which goes between the highest (summer, up to 45° C) and the lowest (winter, down to -5° C). This drop in temperature is also brusque between day and night. In summer, there can be temperature differences of up to 20° C. The variations in altitude, latitude, the leeward or windward exposure of the mountain ranges, vegetation and so forth are factors which cause variations in the different areas of the municipality.
Carchelo Wines:
1) Carchelo:
Carchelo has aromas of Intense and complex, full of fruity notes, with aromas both of black and red berries standing out, which are added to the spicy notes acquired from 6 months ageing in barrels, with hints of cedar and toasting.
2) Vedré:
Vedré is an intense wine with both ruby red and garnet hues with a purple rim. This wine has aromas of striking the intense characteristics of ripe fruit which are mixed with fruits of the forest, and those arising from the ageing in barrels, with hints of cedar and tasting
This wine is recommended with stews and broths. Also, Vedré is suitable for pairing with meat and goes surprisingly well with oily fish.
3) Altico:
Altico is a vibrant and intense wine with an abundance of garnet and ruby red hues with a purple background. This wine has a complex character which mixes floral notes with hints of violets, as well as red berries with a spicy aroma, mainly of vanilla and cloves.
Ideal for appetisers, fish, chicken and dishes of low to medium flavour such as rice dishes, stews, etc.
4) Sierva:
Sierva wine has a colour which is very vibrant and intense with garnet notes and India ink. On the palate, this wine has ripe fruit tannins which still maintain their refreshing character and oaky which seems to increase the power of the fruit. Sierva wine has a great ageing potential.
5) Carchelo Selecto:
Carchelo Selecto is very intense wine with garnet hue and violet rim. Carchelo Selecto is a well-balanced and full-bodied wine.
This wine combines wonderfully with red meats, game, duck, Rabbit and is recommended to serve between 15 and 16 º C temperature.
6) Autista:
Autista wine is the result of the assembly of those barrels Carchelo have highlighted especially in the different wine tasting sessions during the year in the barrel rooms. All the profits made from this wine every year is destined to the Association for the treatment of people with general developmental disorders in the Region of Murcia (ASTRADE in Spanish).