Visitor Registrations Now Open for Both USATT & ABID Conference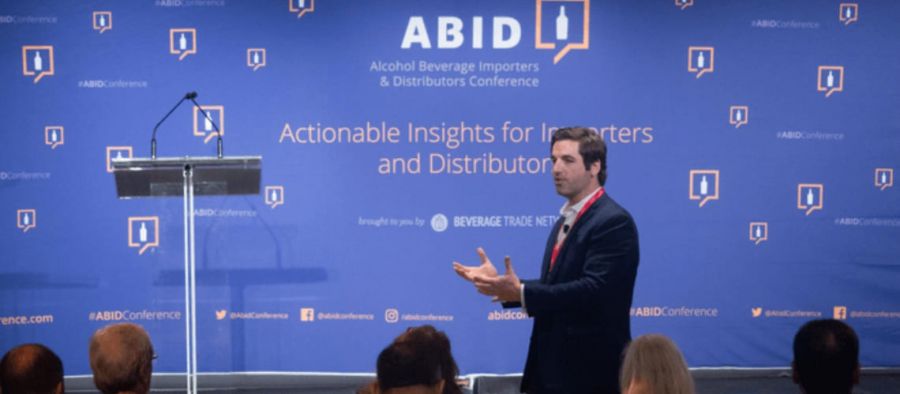 In May 2019, New York City will once again become the center of the alcohol beverage trade, as two major events open their doors to members of the wine and spirits industry.
The United States Trade Tasting event is the largest event of its kind in the nation. Within the Metropolitan Pavilion of New York City, buyers and sellers meet to discuss new partnerships and new deals. Domestic and international brewers, distillers and wineries showcase their newest and most innovative products to importers and distributors, who are looking for new products they can bring to the U.S. market.
There is plenty of business activity that goes on right on the exhibition floor, making the USATT event the premier event of its kind for getting your alcohol beverage products in front of potential buyers. The highlight of the entire show is the Grand Tasting Hall, where more than a hundred exhibitors set up demo booths and conduct live tastings for potential buyers.
Who should attend the ABID Conference?
The Alcohol Beverage Importers & Distributors conference is geared to the specific needs of small- and mid-sized distributors who are looking to gain traction within the competitive U.S. marketplace. This is a two-day event filled with speaker presentations, lively panel discussions and plenty of time for networking and discussion. Nearly a dozen speakers – all of the leading names within the wine and spirits industry – will share their tips, advice and actionable insights on how to gain traction if you are an importer or distributor.
Can I attend both?
Absolutely. In fact, both the USATT event and the ABID Conference are taking place within the same Metropolitan Pavilion exhibition space. It is expected that importers and distributors will visit the trade-floor of the USATT and that some exhibitors will also attend several of the most relevant sessions of the ABID conference. To make that possible, the organizer of both events, Beverage Trade Network, is giving all early bird exhibitors at the United States Trade Tasting event complimentary admission to the ABID conference.
While many of the sessions of the ABID conference are geared specifically to the needs of importers and distributors, some of the sessions – such as one that is dedicated to marketing and selling to young millennial wine drinkers – will appeal to wineries, breweries, and distilleries looking to enter the U.S. marketplace. If you are looking for unique insights into how products are sold to both on-trade and off-trade establishments in the United States, the ABID conference is the place to be in May 2019.
Looking to grow your brand in the US Market? Exhibit at 2020 USA Trade Tasting and meet 2000+ Importers, Distributors & Key Trade Buyers at one place. Early Bird Pricing ends December 24, 2019. Register your interest.
.