Set up meetings with brands at USATT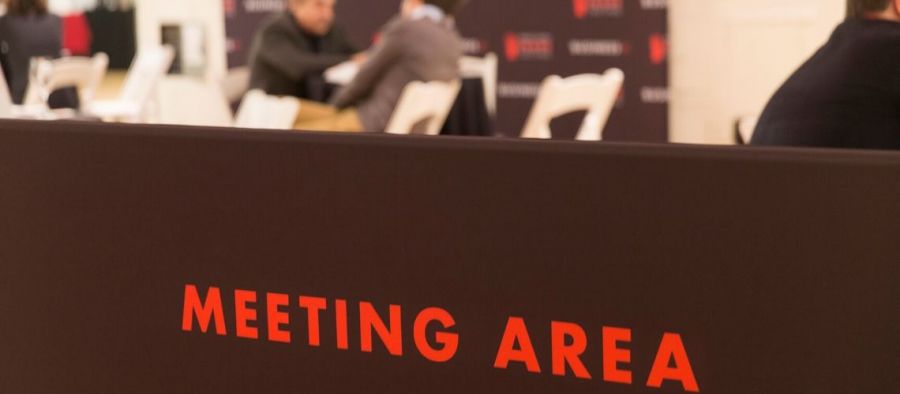 At the 5th annual USA Trade Tasting, set up your meetings prior to the show to save time and crack deals.
As an importer and distributor, attending trade shows is a key part of discovering new brands. Trade shows are a big part of the industry that focus on highlighting valuable brands all under one roof. However, attending trade shows and going booth to booth can get tedious and might take away from the focus of what exactly you, as an importer/distributor might be looking for.
That is why the USA Trade Tasting (USATT) event boasts a 'set up meeting' tool as part of its widespread platform in connecting importers/distributors to the brands that they are looking for.
Think of it this way, you walk into a trade show with your meetings already scheduled. This way, you will easily be able to meet brands that you're interested in. Meeting with those brands first will also give you more time and a relaxed mindset to go around and see other brands from booth to booth as well.
The 5th annual USATT, which is set to take place in New York on May 26-27 is going to focus on the needs of importers & distributors this year.
As an importer or distributor, out of hundreds of brands approaching them, it can turn into a hassle to find brands that would be ready to go all in, are educated about the US market before even pitching to enter, and would they be ready to give all the support the importer and distributor is looking for?
Brands exhibiting at USATT are those that stand out amongst others already in your emails. This is because the brands exhibiting at the 2020 USA Trade Tasting are well versed about the US market, and are ready to enter - proving all the support you as an importer and distributor could need from them.
So the best part about setting up your meetings prior to the show is that you already know that these brands are going to be ready for you. They have knowledge of the market, and know what an importer/distributor might ask for - which they are educated enough and ready for.
Along with the trade show floor where you'll be able to meet brands, and the meeting center where you can conduct your meetings - USATT also boasts the ABID Conference, which is focused on the needs of importers and distributors.
What is the ABID Conference?
The Alcohol Beverage Importers & Distributors (ABID) conference is a two-day event that discusses day to day challenges and gives importers & distributors to network with fellow importers and distributors from all over the country, find new ways to grow and collectively address issues facing the industry.
The Alcohol Beverage Importers & Distributors Conference has been designed specifically to serve the needs of small and medium-sized wine, beer and liquor importers and distributors of the USA.
The ABID consists of talks by industry leaders with real insights and solutions on problems that importers & distributors face on a day to day basis. Insights and solutions given by the speakers are real life
solutions that importers & distributors can apply in their business to move a step ahead and achieve profitable growth.
Register to attend the ABID Conference
What is USATT?
USATT is an annual trade show that brings together small and medium-sized importers, distributors, retailers and press professionals of the US wine, spirits and beer industry in New York City for 2 days of learning, buying and selling, networking and fun — all designed to help all alco-Bev professionals and brands to grow their bottom line.
It is one of the largest industry meeting and networking opportunities for professionals of viticulture, production, and trade. For importers, distributors, and retailers, USATT is the perfect platform to network with and taste wine, spirits, and beers from around the world to add to your portfolio and shelves.
Get your free visitor pass now
Make your trade show visit easier by setting your meetings with the brands prior to the show.
About the organizers
Beverage Trade Network is a leading platform helping beverage professionals connect with peers and better understand the global business landscape will lead to overall long term growth of the independent alcohol beverage industry. Along with USA Trade Tasting, BTN also runs a lineup of trade shows around the world which includes IBWSS UK in London and IBWSS China in Shanghai, IBWSS USA in San Francisco, Cannabis Drinks Expo and are also the organizers of the upcoming Cannabis Food Show. BTN has also organized successful competitions such as the London Wine Competition, London Spirits Competition, London Beer Competition, China Wine Competition, Sommelier's Choice Awards, and Bartender's Spirits Awards. BTN also owns BevRoute, a magazine for Importers and Distributors.