Last Few Days to Avail Special Pricing Exhibitor Rates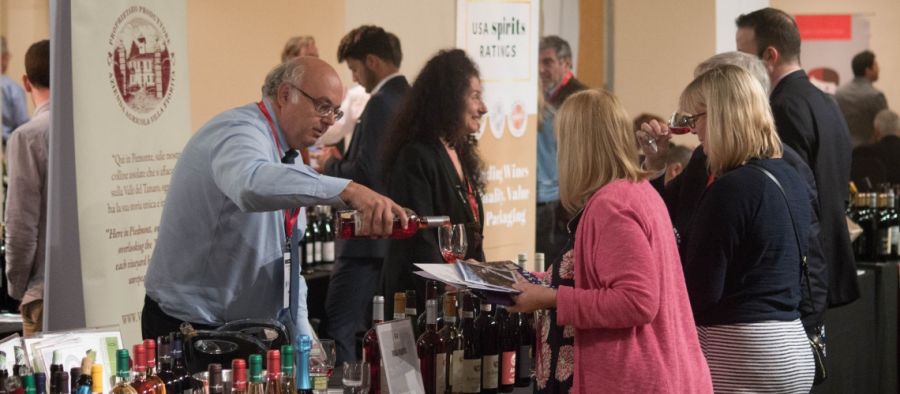 Book your exhibitor spot before March 31st to avail special pricing. Get going and grow your US distribution.
USA Trade Tasting (USATT) is an annual international wine, beer and spirits trade show in NYC, organized by Beverage Trade Network for suppliers all around the globe to connect buyers of the USA. It is a perfect international platform for suppliers or exhibitors who are looking to grow their distribution in the USA. Each year, this spirits and wine industry trade show records 100+ exhibitors and 1500+ buyers attending, connecting, learning and growing their business.
Grow Your Distribution in the USA
For any new wine, beer or spirits brand looking to grow their distribution within the U.S. marketplace, the key success factor is being able to grow awareness of their products in the minds of both consumers and potential distributors. And there's no better place to do that than at the United States Trade Tasting (USATT) Conference, scheduled to take place next year in New York City on May 13-14, 2019.
Who Are the Exhibitors?
Brands that are looking to expand distribution in the US market are USATT exhibitors. You can be a US winery, brewery or distillery looking for state distributors, you can be an importer looking for state distributors, you can be a brand looking to meet retailers and press or you can be an overseas brand looking for a potential distributor.
Who Are the Visitors/Buyers?
Sommeliers, Bartenders, Retailers, Importers, Distributors, and Press from the entire USA would be attending the 2019 USA Trade Tasting.
When and Where?
May 13-14, 2019
Expo Floor Hours: 11 am to 4 pm
Conference Hours: 9 am to 4 pm.
Metropolitan Pavilion, New York City.
(Exhibitor setup opens May 13, 2019 - 8 am)
Pricing
$3200 - Regular (December 1, 2018, to March 31, 2019)
A Word of Mouth from Past Exhibitors
"We have signed up with BTN since 5 years and were their first 10 members and since then we have stayed with them. That says a lot in what they are building here." - Chander Arora, Founder Vodquila
"We met quality importers and distributors who were the right fit for us and I have a follow-up meeting scheduled with a prospective importer in 3 days." - Johline Barnardt, Van Loveren Family Wines
"Here I had an opportunity to see wineries, importers and distributors. I thought it was just the place to be." Loreto Herrero, TomeVinos
Show your brands to the USA's leading importers, distributors, and retail merchants, who can put your products in front of thousands of consumers. Book your exhibitor table before Feb 20 to get super early bird offer.