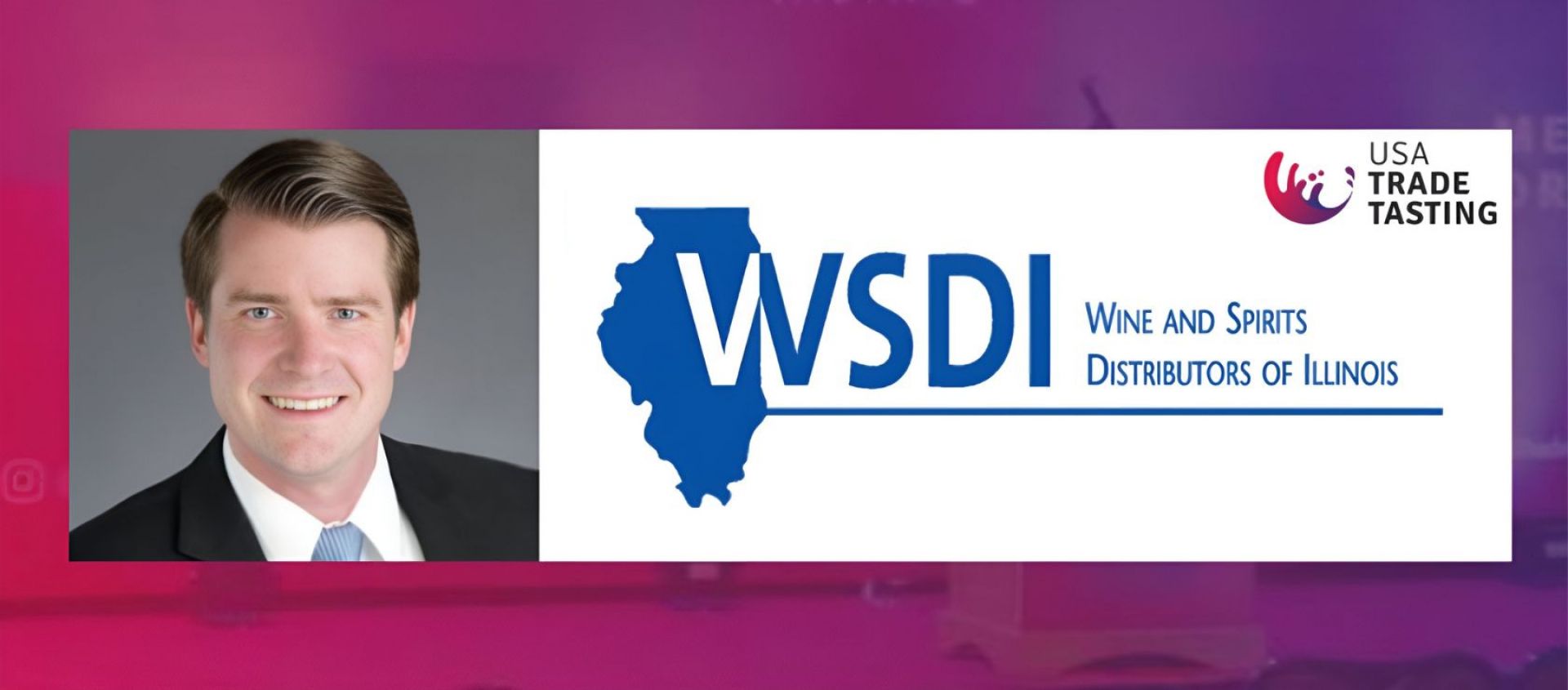 Jeremy Kruidenier from WSDI - To Host Regulatory and Compliance Panel
04/09/2023
Join Jeremy Kruidenier, from the Wine and Spirits Distributors of Illinois, alongside a panel of esteemed experts, for a comprehensive session on "Regulatory and Compliance" at USATT 2023
Delve into the intricate regulatory landscape of the beverage industry as Kruidenier and the panelists provide invaluable insights, legal perspectives, and proactive strategies. Whether you're a distributor, producer, or industry professional, this session equips you with the knowledge to navigate compliance challenges effectively. Don't miss this opportunity to gain actionable guidance and ensure your business remains compliant in a dynamic regulatory environment.
The panel is on October 17 from 12:30 PM - 1:10 PM.
Join Jeremy Kruidenier, Executive Director and General Counsel at Wine and Spirits Distributors of Illinois, alongside a panel of esteemed experts, for a comprehensive session on "Regulatory and Compliance" at USATT 2023. Secure your seats today.
Jeremy Kruidenier began his tenure at WSDI in 2015 and was named Executive Director in January 2021. He was previously appointed General Counsel in January 2019. Jeremy is a licensed attorney and registered lobbyist who advocates for the regulatory and legislative interests of WSDI members in front of the Illinois Liquor Control Commission, the Illinois General Assembly, and various units of local government. He came to WSDI after working as a government relations consultant, serving clients from highly regulated industries.
Jeremy, a graduate of the University of Illinois College of Law, previously served in a variety of positions in state government. Jeremy is admitted to practice law in the State of Illinois, the United States District Court - Northern District of Illinois, the Seventh Circuit Court of Appeals, and the Supreme Court of the United States. He is an active member of the Chicago Bar Association, previously serving as the Chair of the Trade and Professional Associations Committee. He also serves as the Secretary for the Advisory Council of the Wine and Spirits Wholesalers of America, where he sits on the Legal Strategy Task Force, the E-Commerce Council, the State Affairs Council, and the Public Relations and Responsibility Council.
Jeremy has been a speaker at the National Conference of State Liquor Administrators and other trade conferences. Additionally, he is active in the community, having served in various leadership positions at the Alzheimer's Association of Illinois and Equality Illinois. Jeremy received his undergraduate degree from the University of Illinois where he was a member of the Track and Field team and is now active in the Varsity "I" Association. Jeremy lives in Oak Park with his wife and children.
[[relatedPurchasesItems-46]]
Wine and Spirits Distributors of Illinois is a not-for-profit trade association representing the state's leading wine and spirits distributors, who ensure that the beverage alcohol laws of Illinois are carefully followed, and promote temperance in our communities.
Members of WSDI include:
Declaration Wholesale Wine and Spirits, Inc
Fotis and Son Imports Chicago, LLC
Global Wholesale W&S of Illinois, Inc
Schumacher and Sons Distributors, Inc
Southern Glazers Wine & Spirits
Stanley Stawski Distributing Co, Inc
Uva Distributors LLC (Momentum)
Who should attend this panel?
If you are a distributor or an importer looking to get the regulatory update, this is a must-attend panel. Secure your seats today.
Get ready for a truly exceptional experience at USATT 2024 on May 22-23, 2024! The USATT 2024 event promises to be the paramount gathering for the beverage industry, offering a plethora of exciting mini-events designed to enrich your industry knowledge, tantalize your taste buds, and provide unique networking opportunities for brand growth and visibility.
2024 USA Trade Tasting exhibitor registrations are now open. Learn more about pricing and why exhibit here.