Become an Exhibitor at 2020 USA Trade Tasting in NYC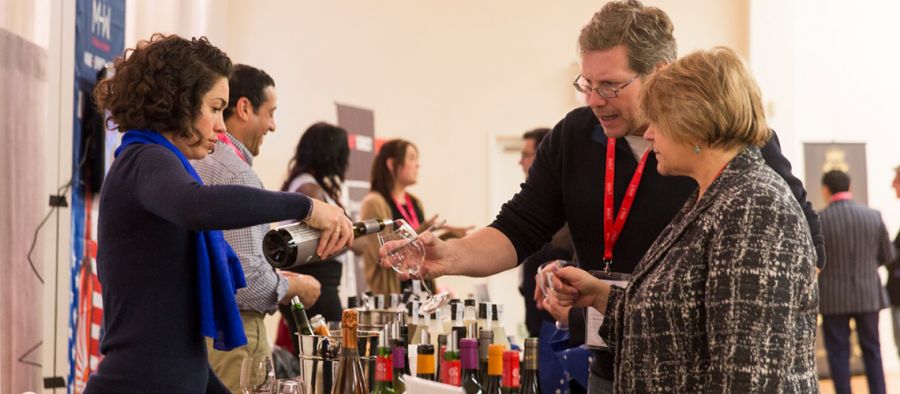 Book your spot today and meet wine, beer and spirits importers, distributors, retailers, chains and press of USA.
Are you looking to grow your distribution in the USA?
Then, USA Trade Tasting is just the place to be. The annual USA Trade Tasting event has been helping global brands connect with USA buyers, including importers, distributors and state retailers from past 4 years now.
The recent 2019 USATT event featured an exhibition trade show floor at the Metropolitan Pavilion with 100+ tasting tables and exhibitors from over 20 countries. For two days, importers and distributors could meet with suppliers from Europe, South America, Australia, and Asia in order to learn about new products that could be introduced into the U.S. market.
USATT is back for its 5th year, with 2020 date announcement recently. The event will take place at the same venue, i.e. Metropolitan Pavilion, New York on May 26-27, 2020. With that announcement, the organizers also announced discounted exhibitor rates for suppliers.
Interested suppliers can register here to book their spot now.
Why Exhibit?
For any new wine, beer or spirits brand looking to grow their distribution within the U.S. marketplace, the key success factor is being able to grow awareness of their products in the minds of both consumers and potential distributors. And there's no better place to do that than at the United States Trade Tasting (USATT).
For brands still thinking about exhibiting in 2020, there are numerous reasons why it's valid to participate in the trade happening. The Following are a few benefits of securing an exhibitor's space.
Meet with buyers in a unique face-to-face environment

Grow consumer awareness of your product offerings

Showcase your products to purchasing decision-makers
Becoming an exhibitor comes with the responsibility of shaping the future of the U.S. wine, beer, and spirits industry while growing relations and publicizing your own brand in the market for potential buyers.
Please note that the table selection is on a first-come basis. Exhibitors will be given access to the exhibitor zone as soon as they book giving them early options to choose their own table spot.