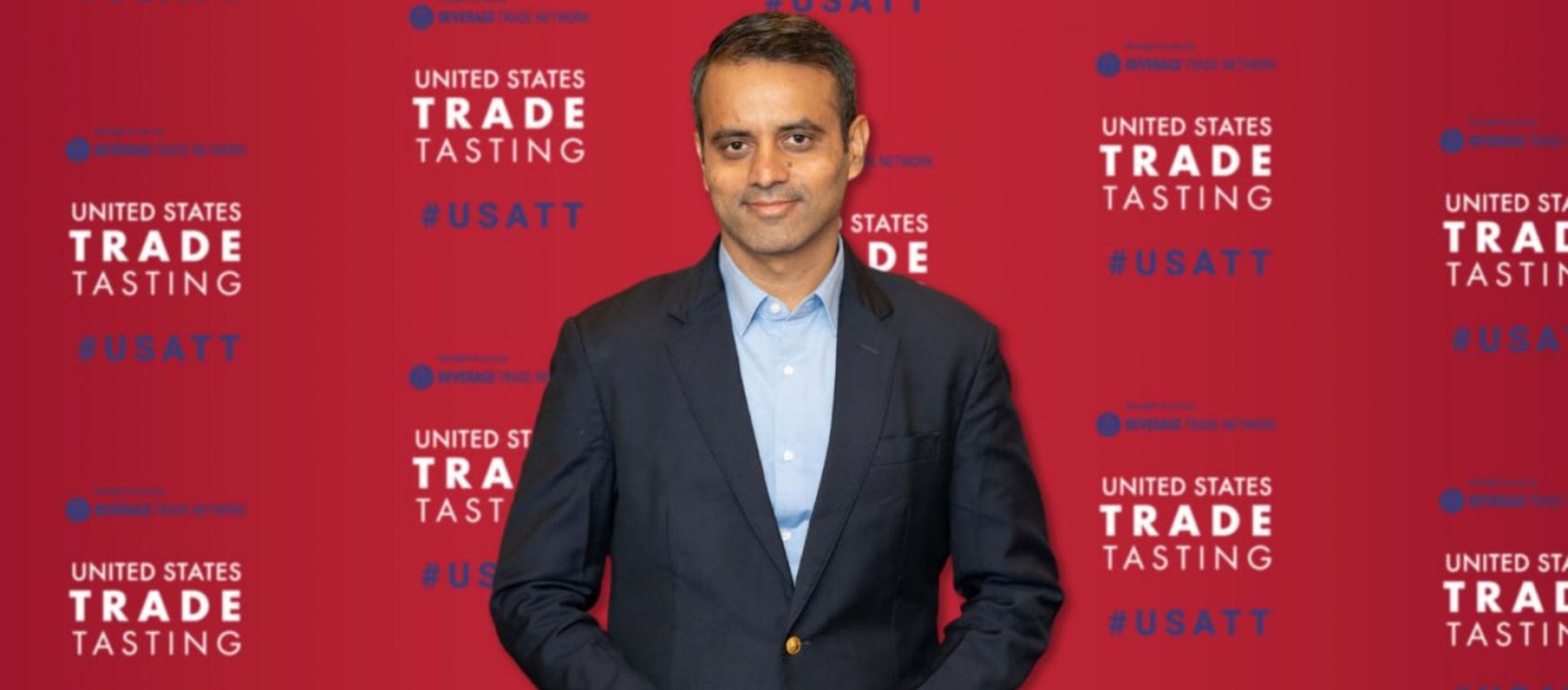 Actionable Insights for all brands working to grow their distribution
10/03/2023
Sid Patel shares a glimpse of what you can expect at the USA Trade Tasting, especially for brands trying to enter a new market.
Sid Patel is the CEO & Founder of Beverage Trade Network and organiser of a successful USATT for the last 6 years. BTN also organises International Bulk Wine and Spirits Show, and various trade competitions like London Competitions, and USA Ratings that are amplified by media publications including Sommeliers Business, Bartenders Business, On Trade and Drinks Merchants.
Having run his own wine brand, and now gin brand, connecting with the cream of the industry for 12+ years, and staying in the know-how of current trends, consumer demands and business strategies for beverages, Sid Patel shares his learnings from the US market for the UK market and what they can expect at UK Trade Tasting 2023.
Here are some 8 bullet points to keep in mind to crack any business :
1) Store chains like to do group-buys
2) Try to offer container deals, exclusive deals, 10 palate deals etc.
3) Floor stacks and front cases are what you need in your first 6 months. Of course, you'll have to start proving that depletions work. Depletions will earn trust, and everything will start working once your brand starts moving.
4) Give big deals to big stores, even if you make 0 on them initially. The value of an end consumer walking into a store and seeing your brand is more than what you think. To put things in perspective, money to big retailers is a better investment than any money for ads, social media etc.
5) Getting to high-end restaurants and high-end boutique wine accounts is part of "reputational play"
6) Try to be in the house wine programme of a Michelin Star restaurant or their cocktail programme if you're a spirit brand
Then use those accounts to eliminate the question of quality
[[relatedPurchasesItems-46]]
7) Win the sales reps
There are two ways to go about this
Proof of depletion or just getting the first few sales going will give them confidence
The Second is getting them new accounts. A flow of goods leads their way has really high value. Reps like to work with suppliers who are aggressive and ready to put in the street work.
8) Have your marketing materials ready
Case cards, sell sheets, and shelf talkers are key. It works much better than brochures, at least in trade. Find bullet points that are your USP, in the language of trade - and show them how it will help them sell.
9) Then customise
Lay out your material on the table like you do your wine samples, then offer to add their logo wherever possible, offer deals that favour them
Valuable street tips on how the market really works, why getting retail influencers on board is important and how to use that to penetrate your market; How to win distributors' sales teams' hearts and why that is super important and why having your marketing material in your bag is as important as having your samples; What trade really wants to know when you are pitching. Etc are entirely covered here:
For more such conversations, discussions and keynote speeches, get the USATT conference pass.
ABOUT THE EVENT
The theme of the 7th Edition of USA Trade Tasting 2023 is 'Making Chicago America's Top Drinks Business Meeting Destination.' Chicago is well-known for the food and beverage choices it offers and will notably contribute to shaping the alcohol space in the B2B segment in the coming years. USATT's 7th edition in 2023 will bring together its previous editions and experiences with the primary purpose of elevating and reconnecting Chicago's drinks industry.
The two-day event in October 2023 will focus on TED-style actionable sessions that will include 26 speakers. There will be 8 keynote sessions of 30 minutes each, and 4 panels of 60 minutes each. The conference will shine the spotlight on importers, distributors, retailers and restaurateurs.
Top USA and Chicago professionals and buyers will be helping you improve your import, distribution, retail and restaurant business. Q&A will follow right after, where you will be able to ask questions.
Conferences will start at 11 am on both days and the expo floor will open at 1 pm on both days. Attendees of the conference will also be able to have lunch and access to the VIP after-event party.
PRICE
299 USD
This ticket allows access to the Expo Floor + Conference 11 am-7 pm on October 17-18. Lunch Is Included. Prices go up on April 1, 2023.
Register here.
Written by Stuti Khetan, Beverage Trade Network