Wineries of California You Must Visit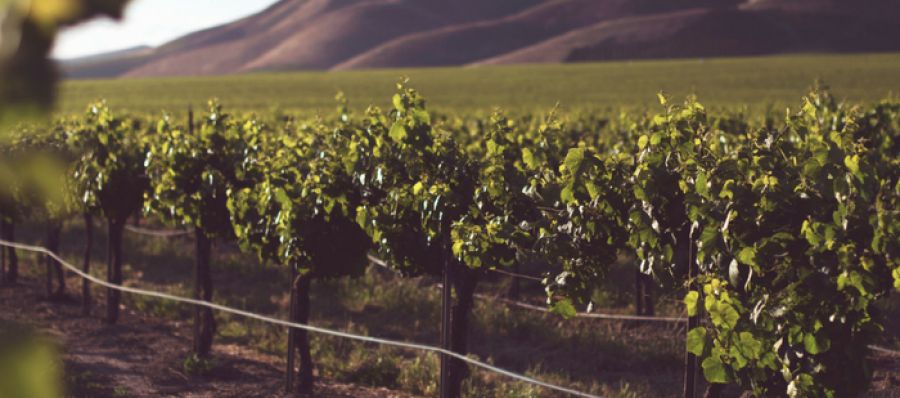 Looking for the wineries in California? Here is the list of Wineries of California that you must visit, which includes Brown Napa Valley, Hagafen Cellars, Chandon, Eristavi etc.
HAGAFEN CELLARS
Hagafen Cellars is located in the heart of California, Napa Valley which is the premium wine grape region. Their award-winning, small production wines are all produced in Napa Valley and have the full selection over 25 wines. Since 1980 their wines are being served at White House on numerous occasions to visiting foreign dignitaries. Hagafen Cellars believe in producing wines which they themselves drink and enjoy.

BROWN NAPA VALLEY
Brown Napa Valley was established in 1996 when they harvested which became their first bottling of brown Zin. As their business has grown, their brand has gained broader exposure to an extraordinary audience. They have selection over 10 different varietals of wines. After a few years of establishment, they have opened their Brown Downtown tasting room in the heart of downtown Napa.

LEDSON WINERY AND VINEYARDS
Ledson Winery and Vineyards started their journey of winemaking from 1989 in the heart of the Sonoma Valley wine country. Today, Ledson Winery and Vineyards are producing more than 70 wines annually, representing largest ultra-premium wine portfolio of any family-owned winery in the U.S. Their vineyards are farmed one vine at time, and their winemaking philosophy is that everything begins in the vineyard and quality always outweighs quantity when it comes to grapes on the vine and wine releases, ensuring that every Ledson wine offers the best possible experience.
CHANDON
Chandon California has completed the journey of 45 years in winemaking, in 1973, M & H winery that renamed to Chandon has become the first French-owned sparkling wine in California. They are committed to sustainability in their vineyards and winery. Chandon winery is certified by Napa Green Certified Winery. They have the different varietals of wines which includes sparkling wines, still wines and exclusive wines.

HERZOG WINE CELLARS
Herzog Wine Cellars expanded their winemaking operations to California in 1985 and made their wines under two different labels. After 20 years of experience of renting space in varies wineries, they finally build their own winery in the south of Santa Barbara, in a town of Oxnard. The company has made a center of high-end contemporary winemaking in a tradition which will date back nearly six centuries.

THE HESS COLLECTION
The Hess Collection is celebrating its 30th vintage, by establishing a new level of quality driven by decade-long vineyard redevelopment plan. They have the vineyards in Mount Veeder which provides cool afternoon breezes and warm nights that produces rich mountain fruit of distinct character, and Napa Valley is ideal for growing Sauvignon Blanc and other red varietals brand. The company provides the varietals of wines from Mount Veeder and Napa Valley.

ROBERT MONDAVI WINERY
Robert Mondavi Winery was established in 1966 by Robert Mondavi with the vision to create Napa Valley wines that would stand in the company of the world's finest wines. Their first growth vineyard is located in Oakville, California, is renowned for producing some of the finest Cabernet Sauvignon wines in the world. Robert Mondavi says "Making good wine is a skill, fine wine is an art". Their vineyards are in the To Kalon, Stags Leap District, Carneros and Napa Valley.

CADE ESTATE WINERY
Cade Estate Winery was established in 2005 in form of a 54-acre estate on the dramatic slopes of Howell Mountain. They believe that winemaking should honor the land, both in aesthetically and ecologically. Their philosophy is to maintain the soil of the vineyards where they maintain a painstaking program of natural cultivation to make luxury wines. They had a rewarding program that made them the first organically farmed LEED (Leadership in Energy and Environmental Design) Gold Certified estate winery in the Napa Valley.

BOUCHAINE NAPA VALLEY
Bouchaine is located in the Carneros District and is the oldest continuously operating winery. They believe in the three attributes Curiosity, Courage and an open mind that have played a major role in the growth of a company. They continuously push themselves in their aim to create perfect bottled wine. A Bouchaine vineyard is a perfect manifestation of their shared vision of classic California wines. Their ultimate goal is to ensure that every Bouchaine vintage from vine to bottle to the palate, is never, ever ordinary.
ROBERT BIALE VINEYARDS
Robert Biale Vineyards has become a revered standard of heritage vineyard Zinfandel and Petite Sirah in Napa Valley. Among the winery's portfolio of 20 wines that are crafted by winemaker, Black Chicken Zinfandel is the flagship and has become a benchmark for the varietal. The company begins as a winery dedicated in advancing Zinfandel, they also consider themselves part farmers, part winemakers, part historic preservation society.

HANNA WINERY
Hanna Winery was established in 1985 and became an iconic producer of Sauvignon Blanc, also handcrafted estate grown Burgundy and Bordeaux varieties. Their vineyards are high atop the Mayacamas Mountains in Sonoma. They have 88 acres Red Ranch vineyards in Alexander valley planted with Cabernet Sauvignon, Merlot and many more.

SAINTSBURY
Saintsbury was founded in 1981 by David and Dick, their first wine was released, Chardonnay and Pinot Noir. They started to export their wines to U.K. They have three new vineyards partners in true Sonoma Coast, Green Valley or Russian River Valley and Anderson Valley. The company has the varietals of wines and vintages and vineyards series portfolio is created a selection of high-quality vineyards that results in single vineyard Pinot Noir bottlings.
NICHELINI FAMILY WINERY
Nichelini Family Winery was established in 1890 and is the oldest family-owned winery in Napa Valley. Their vision is expressed in their wine label, which portrays their roots with their old stone cellar which signifies a commitment to the future. The company strives to produce truly world-class, American wines that exhibit finesse, simplicity, and individuality. Their specialty is in making small batches of super distinct wines sourced from estate vineyards for over 127 years.
BERINGER
Beringer was established in 1876 and is the oldest continuously operating winery in California. The company was one of the first gravity fed facilities and among the first to operate using hand dug caves and cellars. Their vineyards are located in mid valley area of northern Napa Valley. They have the largest solar installation of any winery in California. Beringer's have a significant and decades-long relationship between viticulture and winemaking due to their extraordinary collection of vineyards.

COSENTINO WINERY
Cosentino Winery is situated on the St. Helena highway and deeply rooted in California winemaking. The company is renowned for creating the first designed and licensed Meritage wine in Napa Valley. Now the Cosentino Winery has grown in quality and reputation and continue to gain recognition for innovative winemaking and are still focused on producing quality ultra-premium wines.

SEAVEY VINEYARDS
Seavey vineyard was established in 1979 in Conn Valley near Lake Hennessey. The production from the estate is approximately 3, 000 cases annually. The small-scale production allows maintaining high standards in both the vineyard and the winery. Their goal is to create masterful, soulful wines that exude a sense of place and age gracefully.

BLUXOME STREET WINERY
Bluxome Street Winery is located in heart of Soma and as there is a fact that the California winemaking was started in San Francisco-Soma, not in the Napa or Sonoma. The company is not just making the wines but also have their vineyards in Russian River Vineyard, Balinard. They spend their good time among their vines as they spend time in their winery. They source high-quality fruit from low yard vineyards in cool Sonoma.

ERISTAVI
Eristavi is a family owned winery and was established in 2006. The company sources the fruit primarily from the renowned Napa and Sonoma valley in California. Stainless steel tanks or French barrels are being used for the fermentation of wine as per the varietal. Master Vintner Eristavi passionately stills a unique combination of old world winemaking techniques and modern technology to create his handcraft wines.

HARRINGTON WINES
Harrington Wines is a small producer vinifying many of the exceptional obscure grapes of California and also produce clean, stable wines made with low sulfite additions. The company provides large varietal of wines from different vineyards. They also provide Terrane wines which are vinified without sulfite that offers pure aromatic, vibrant flavors presenting a new profile for stability without sulfites.

RANCHO GUEJITO VINEYARD
Rancho Guejito Vineyard was established in 1845 and grows its wine grapes in the last remaining Mexican land grants of Old California. The company encompasses almost 23, 000 acres and it is home to one of the earliest Vineyards planted in California. Their wines are crafted from the nurtured vineyards of the historic Ranch and will greet their clients regularly with wonderful, unique, selections