Wine Importers of New York, USA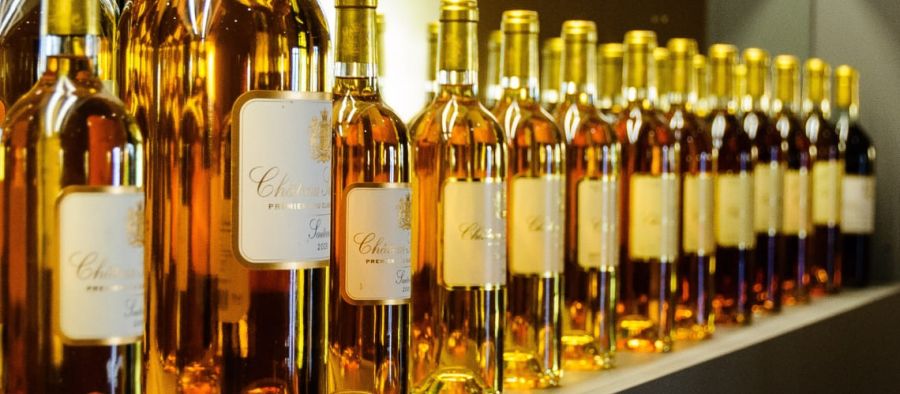 Looking to grow your wine business in New York USA? Here is the list of top 10 leading wine importers in New York USA, you wish to contact them.
AP Wine Imports
Ap Wine Imports is a family-owned estate, with the people who respect the winemaking tradition of their region, also utilizing the best that modern knowledge can contribute to the quality of the wines. As a national importer and New York wholesaler, they strive to represent the finest wineries in each European viticulturally area. Their goal is to represent the best European terroir-driven wines in the United States. Their portfolio for traditionally made wines, they are committed to adding value to the establishments with whom they partner.
USA Wine Imports
USA Wine Imports is a national importer of wine and spirits in New York City, providing wholesale customer's distribution in all major wine markets of the U.S. They serve wine and spirits as a wholesaler to all licensed restaurants and retail stores in New York. They also maintain out of state shipping licenses to support sales to other wholesalers in all major wine markets. The company represents outstanding portfolios of wine from throughout the world.
Prestige Wine Imports
Prestige Wine Imports is a New York-based subsidiary of Gruppo Mezzacorona, is the exclusive importer of a distinguished and diverse portfolio which runs the gamut of high-quality Italian wines, from the Italian Alps to Sicily. Prestige Wine imports is the exclusive imports wines from the Italian Dolomites; Stemmari; wines from Sicily; Rotari, Trentode; Tolly, wines from Alto Adige, these wines have received international acclaim, they are all products that take a serious interest in preserving local taste profiles, methods, and traditions.
Village Wine Imports LTD
Village Wine Imports was established in 2001 with the goal to bring their consumers a handful of select new vineyards. They promote private and family-owned wineries and champion methods of sustainable development. The company conceived to a source, import and distribute European wines. They are not seeking for scores and ratings, but instead with wines with typically that offer great value and enjoyment.
Encore Wine Imports, LLC
Encore Wine Imports, LLC focuses on family-owned small production wineries to bring the best selections that can be relied upon for both quality and value. Over the past 10 years, they have visited Vintners in Europe, Australia and throughout the USA tasting and looking for the best quality, small producers that are the backbone of Europe wine portfolio. Their portfolio is that their customers may enjoy the wines almost as much as they enjoy the journey to bring them to their customers.
Vignaioli Selection
Vignaioli Selection is based in New York City and is an award-winning niche importer of some of the finest, hand-selected Italian and Australian wines since 1999. Their portfolio consists of 280 exclusive wines from 47 producers throughout ten regions in Italy and Austria. Their wines are featured in an impressive list of more than 400 highly rated restaurants, hotels and wine retailers throughout the United States. The company chooses to import only the highest quality wines, mostly from small family-owned operations with no market presence in the United States.
Gabriella
Gabriella is importers and distributors of fine wines, their team works as a group consists of various specimens which could be subject of interest for anthropologists and psychologists alike. They know that they have to provide an outstanding service in order to grow each individual relationship with their clients. They provide different varietals of wines from different vineyards as per the choice of their customers.
Vision Wine Brands
Vision Wine Brands is an importer and distributor of fine wines from around the world. Their mission is to find great producers who can offer the finest quality and value. They also offer the organic wines from the different vineyard with different varietals. The company has many years of experience in brand building and management in the wine and spirits industry.
Banville Wine Merchants
Banville Wine Merchants is a fine wine, spirits, and beer importer and distributor based in New York. Their portfolio is focused on artisan-produced, family-owned wineries in addition to a few select craft spirits and beer producers. They believe the best wines are products of great terroir and the most important factor is the vineyard and a sense of people. They work with artisans that share a philosophy and they deeply respect the valuable work of each individual producer.
Wineberry
Wineberry is a premium importer and wholesaler of fine wines. They are the world's greatest estates, they import wine from both renowned, as well as exceptional, unsung appellations. Their wines are featured on discerning lists at leading restaurants and shops around the country. They provide the latest and finest bag in box components which can prevent berry from oxidation and keeps wine fresh forever.
Lexington Selections
Lexington Selections is based in New York and a fine wine importer and distributor. Their focus is to bring wines to market that exemplify passion, dedication, and excellence. They represent mostly small, family-owned wineries from France and Italy who showcase their vineyards within each bottle of wine. They are dedicated to finding producers that care deeply about their wines, who respect and revere tradition but not blindly bond to it and are always striving to make the next vintage better than last.