Wine Distributors of New York, USA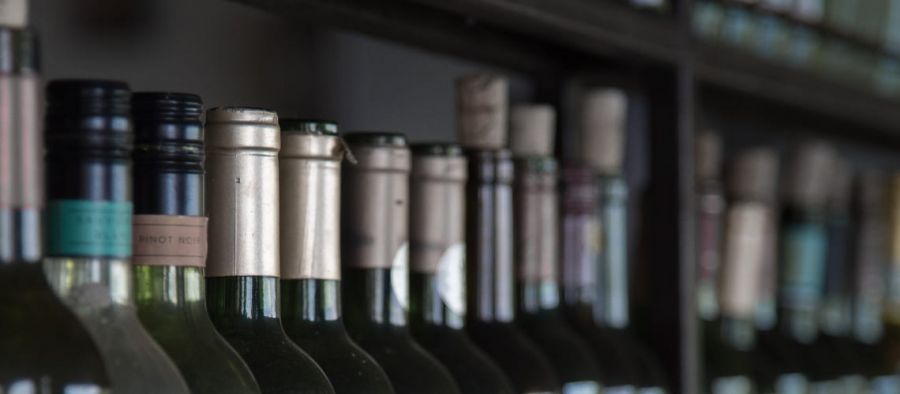 Looking to grow your wine business in New York USA? Here is the list of top 10 leading wine distributors in New York USA, you wish to contact them.
The Winebow Group
The Winebow Group focuses on imports or wholesale distribution of brands to get them in front of the customer with an unparalleled level of service. They sell directly to restaurants, retailers, chains, clubs and grocery in 21 states. They are always searching for wines and spirits that are authentic and interesting, and that express their distinct regions. The Winebow Group is a premier distributor of fine wine and spirits in the U.S.
Frederick Wildman and Sons
Frederick Wildman and sons is dedicated to sourcing, distributing and marketing the world's finest wines and spirits. It's a livelihood for their employees and pleasure to wine and spirits lovers throughout the United States. They have long-standing relationships with their distributors across the country and sell wines from all the major wine growing regions of the world. Their teams of well-versed wine professionals scour the Metro New York area servicing the best wine shops and fine restaurants.
Metropolis Wine Merchant
Metropolis Wine Merchant is a family-owned importer and distributor of fine wines located in New York. They strive to give customers the best wine experienced, introducing wine lovers to artisan wines which are difficult to find. The company's aim is to explore undiscovered wine regions and present rare and interesting wines and choose the wines that they like, wines that speak of place, tradition, and individuality. They have vast experience in testing and trying all varietals of wine that can help them to advise their customers for any wine from all over the world.
Banville Wine Merchants
Banville Wine Merchants is an importer and distributor of fine wine, spirits, and beer located in New York. Their portfolio is mainly focused on artisan produced, family-owned wineries. They work with the artisans that share wines of greater terroir and a most important factor is vineyard and sense of place and respect the valuable work of each individual producer. Banville Wine Merchants is an emerging company with the vision and resources to become a leading fine wine, beer and spirits distributor in New York.
Verity Wine Partners
Verity Wine Partners was established in 2009 with aim of offering the finest wines available from all quarters of the globe. They are a family-owned mid-size producer and need to integrate all components of the natural order. Their portfolios is to share in common are balance, character, authenticity, and value with irrespective of their price. Their goal is to become one of the best fine wine distributors in the country.
Gladiator Wine Distribution
Gladiator Wine Distribution import and distributes small estate wines from Italy and offer hidden gems to their consumers. Their philosophy is based on deeply rooted principles that can be traced back through the ages. Slow, manual wine-care and hand selected harvesting of native grapes in Italy. The company distributes wine at restaurants, hoteliers, and retailers. Their annual production is 50, 000 bottles or less.
BNP Distributing Company
BNP Distributing Company is a wholesaler and distributor of the finest estate wines. They provide Bordeaux wine, which is one of the most popular French wines. They offer exclusive finest wines with competitive prices which won't be found anywhere else. They sell wines to all finest restaurant and retail stores throughout New York and New Jersey and also sells to over 32 different states through their distributor network partners.
Metrowine Distribution
Metrowine Distribution was established in 1988 and a fine wine leader in New York metropolitan markets and beyond. The company has made itself synonymous with luxury and lifestyle niche brands setting new trends in the US market. The company focuses on marketing limited production, ultra-premium spirits, and high-quality wines. They offer the premium products and impeccable customer service coupled with cutting-edge information technology and fulfillment platform.
Empire Merchants North
Empire Merchants North was established in 2007 from the emerging of colony liquors and service liquors, two companies who end of prohibition. Now, the company is upstate New York's premier wine and spirits distributor, proudly building on its decades experience into bright future. The company has become closely associated with service and quality and had earnt the loyalty of more than 9, 000 restaurants, bars, hotels, nightclubs and retail outlets.
Wilson Daniels Wholesale
Wilson Daniels Wholesale was established in 2015 and a family owned distributor of world's preeminent wines and artisanal spirits in New York and New Jersey. Their portfolio is to focus on terroir wines and spirits that are a singular expression of their region. They value family heritage and wines and spirits of distinction.