What U.S. Retailers Are Looking for and How to Pitch Them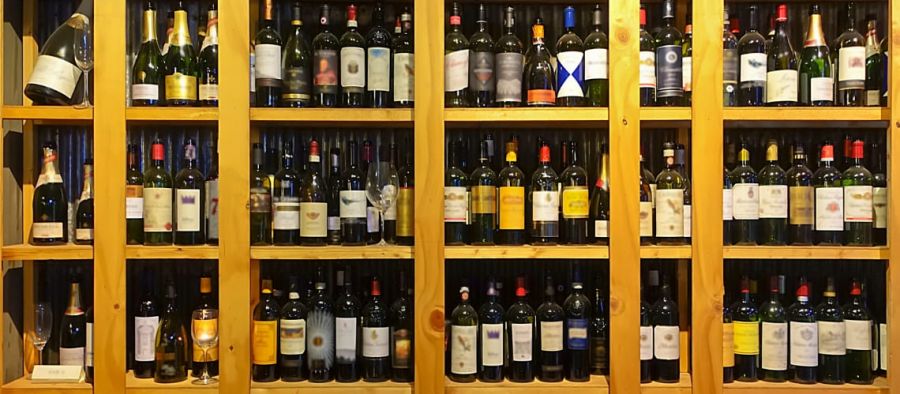 One of the most important themes in any sales pitch? Authenticity. Retailers will be looking for an authentic story that tells of provenance.
On a daily basis, a wine & liquor retailer/wholesaler must manage a litany of items. Among those things is a slew of requests from a large number of winemakers who are eager to get their offerings on store shelves. When making a pitch to them, it's important for a representative to be focused and respectful of the retailer's time. Also vital is the ability to make a brand stand out from the rest in a crowded U.S. market.
Meet the Retailer's Needs
One of the most important themes in any sales pitch? Authenticity. Retailers will be looking for an authentic story that tells of provenance. They'll pass this along to the customers to help improve a brand's identity. Ben von Doussa, USA Market Entry Manager for Wine Australia, likes to remind winemakers that every year the TTB approves a whopping 180,000 to 200,000 SKUs for wine and spirits in the United States. Because of this, a sales pitch must be incredibly compelling in order to garner any attention. Wine Australia's vision, going forward, is "for Australia to be recognized as the world's pre-eminent wine-producing company." Another key to standing out in the U.S. market is to focus on what makes Australian fine wines special when compared to other countries. Discussion of the diverse, unique regionality and superior terroirs found throughout Australia, as well as the skilled and innovative people behind the wine, helps to set Aussie wines apart from those made by other wine-producing hard hitters.
The exciting thing about this? It's exactly what U.S. retailers are currently looking for. They want luxury wine offerings with a story and a sense of provenance behind them. Moving forward with this information in hand, Wine Australia is confident that Aussie wines have the capacity to be recognized as the best in the world. What do U.S. retailers want from the New Australia? Listening to the needs of retailers is important and when von Doussa contacted them to talk specifics, they expressed excitement about the potential of new offerings to revitalize the Australian wine category. There have been approximately 50 Australian brands competing for an ever-shrinking amount of American shelf space over the past years.
Retailers are looking for something new to attract customers' attention. The story of origin is critically important in these new brands. Wine consumers want to purchase wine with a sense of place. As they open a bottle over dinner with friends, they want to be able to discuss where the grapes were grown, the purity of the water used to grow them and the growing conditions that make that region different from the rest.
Authenticity is also a significant factor to consider. When entry-level brands flooded into the U.S. wine market, it resulted in damage to the overall image of the Australian wine industry among American consumers. Retailers decided that most Australian brands weren't able to deliver the kind of quality-to-price ratio that they needed. Margins matter and representatives must demonstrate that offerings from the Australian category are capable of delivering the margins seen by other segments such as California or Europe. It's no longer acceptable for fine Australian wines to be perceived as an entry-level product. Informing a sales pitch, there should be three areas of focus.
Lead with all the specifics that make a wine unique. Media ratings from third-party sources like Wine Spectator are highly valued in the U.S. market. In addition to this, provenance, authenticity and a wine's extraordinary value through luxury price points will help build a story that retailers want to hear. U.S. retailers are very motivated by driving margin, especially with the online competition that exists in the wine market. To top off the triad of sales pitch organization, offering regional exclusives is an excellent strategy to help build a relationship with various retailers.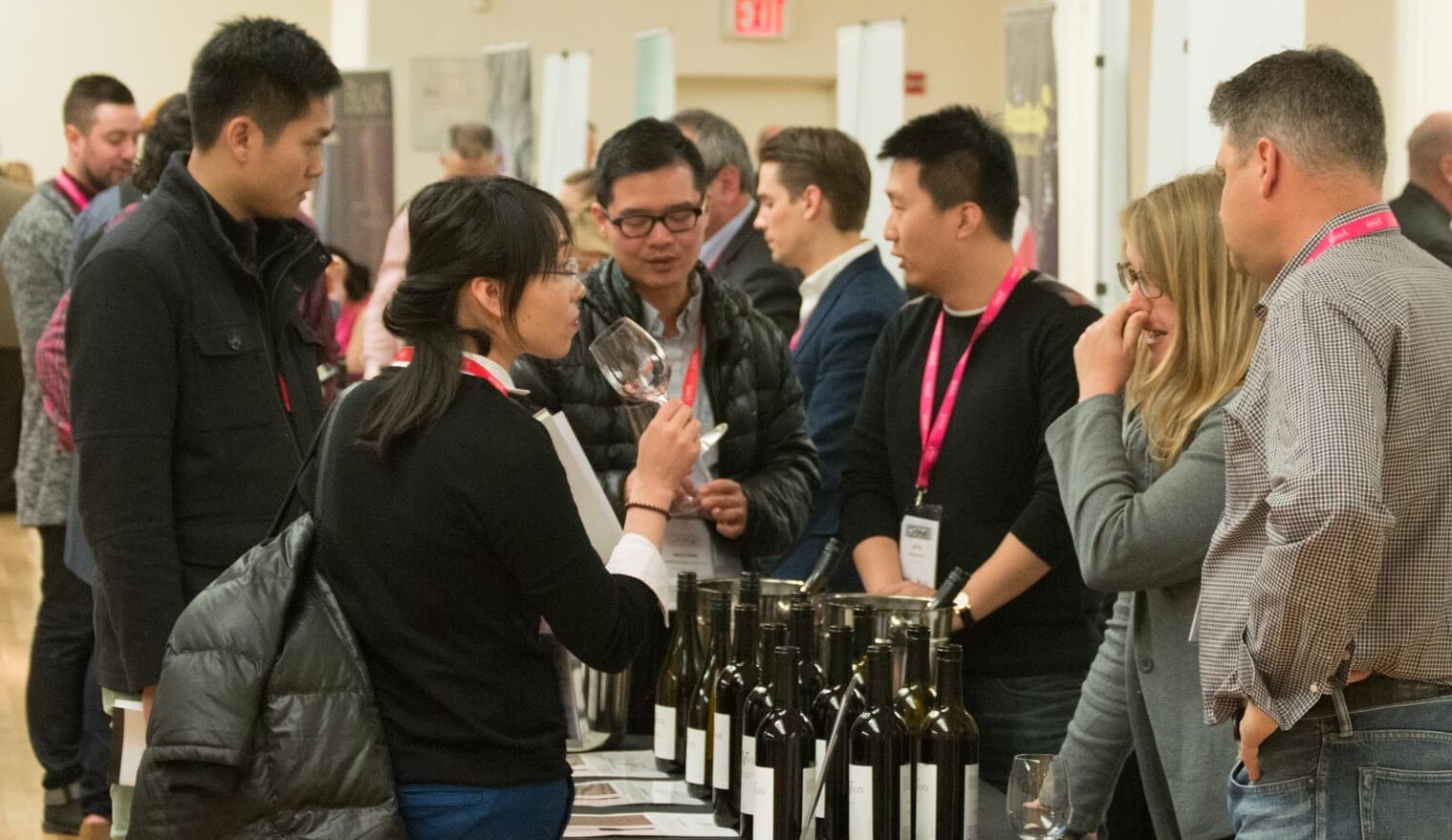 Know the Customer
As wine representatives pitch various retailers, their presentation should vary according to the needs of each individual business. These needs are defined by the shopping behaviors of the customer base of that retailer. For instance, warehouse club Costco is perhaps the holy grail of accounts for wine brands. This is because they move a high volume of product, selling it to customers who aren't concerned with price point and make wine purchases based on reviews and ratings. This differentiates Costco from other clubs such as BJ's and Sam's.
They cater to a customer base that is primarily motivated by price point and is looking for cost-effective wine options. Apart from Costco, stores with specialty wine programs should be another area of intense focus for winemakers and their representatives. Places like Earth Fare and Wegman's cater to wine-centric customers who love having a good story behind their wine. Customers who frequent specialty wine shops spend lots of time researching online ratings and are drawn to great quality wine with attractive packaging. Grocery chains can prove to be a tough nut to crack for luxury wine brands, but ignoring them is a grave error. Brands that can break into a grocery store such as Kroger or Publix at a luxury price point will enjoy the ability to move a large amount of product. Grocery stores want quality wine and are happy to provide a selection for their customers who are looking for a higher price point. However, the current selection of Aussie wines being presented at most grocery stores is being sold as entry-level, low-cost offerings.
Grocery stores run in contrast with the drug store wine market in the U.S., where customers are primarily motivated by a wine's price point and packaging and are typically shopping for the lowest-priced products. These are not the best choice to focus on for sales. Independent wine retailers such as Sherry-Lehman and Binny's in Chicago provide a market where price point is not an issue for the clientele. These kinds of retailers sell to a customer that is focused on ratings, as well as a wine's story. Before making a choice, these customers need to know where their wine is from, how it was made and what makes it different from the brand sitting directly next to it on the shelf.
As years go by, more and more of the wine market is playing out on the internet. Sites such as Wine.com and WTSO cater to customers who do intensive research before making a wine purchase. Ratings play heavily with these customers, and they are interested to know the story behind any brand they consider buying. Price point is not a leading priority for online wine customers. Wine and liquor chains with multiple locations such as ABC or Apple Jack function similarly to specialty grocery stores.
They market wine by placing a spotlight on ratings and the story. Attractive packaging also works to garner the attention of customers in these stores. Small mom and pop stores cater to customers who are primarily focused on ratings and packaging. Although the price point isn't a big concern, mom and pop stores can prove to be challenging due to low-volume sales. A supplier will need to cover extensive ground to reach substantial numbers with independent retail stores. Success in the U.S. wine market truly comes down to research and preparation.
Price points are best determined by looking at the competition. Winemakers and their representatives must have a unique, compelling story prepared—one that makes the retailer and the customer feel a connection with a given brand. Representatives must arrive at each store with an understanding of what aspects of wine purchasing are important to that specific customer base. Keeping these things in mind will greatly increase a brand's chances of edging out the international competition in the teeming and ever-changing U.S. market.