Want to Succeed in the US Wine Market? Here's the Secret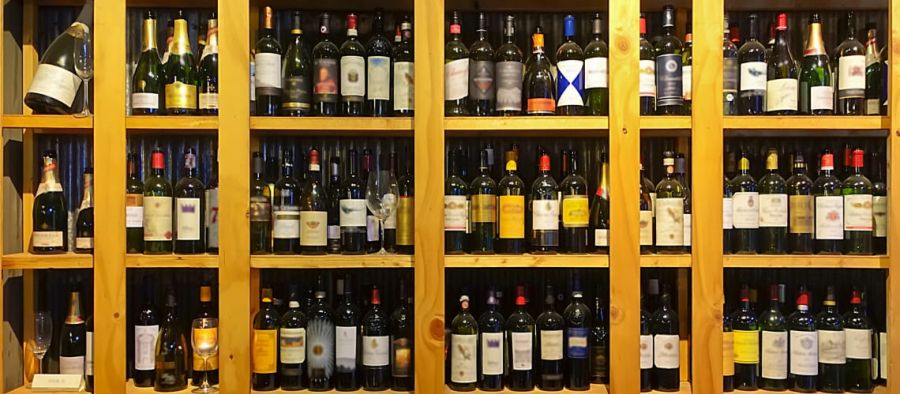 When you've got one make-it-or-break-it shot to convince wine retailers to give you that shelf space instead of your competitors, what will make your product stand out from the rest?
Winemaking is a competitive industry. That competition increases to a fever pitch once winemakers move beyond the country's borders and enter the global market. One of the most sought-after settings in the world marketplace is the U.S. With winemakers from so many countries competing for attention and market share, it can be a real challenge to even get your product on store shelves in the U.S. Wine market, let alone achieve success there. What exactly are U.S. wine retailers looking for when they choose new brands? When you've got one make-it-or-break-it shot to convince them to give you that shelf space instead of your competitors, what will make your product stand out from the rest? It seems that the secret is twofold. You must present your wine as something unique from all the others. It's also important to educate yourself about the kind of store you're pitching and focus on what's important to them.
Standing Out from the Crowd
Ben von Doussa, USA Market Entry Manager for Wine Australia, reminds winemakers that retailers and wholesalers deal with a huge number of things on a daily basis. In addition to the day-to-day task of running a store and working with customers, they are inundated with messages and sales pitches from various brands. This includes a large number of Aussie wine offerings from different companies. If yours doesn't strike them as something unique, it will get lost in the sea of competitors. To give you an idea of the kind of numbers that are involved here, the Alcohol and Tobacco Tax and Trade Bureau (TTB) approves approximately 180,000 to 220,000 SKU's annually. This would translate to a distributor or retailer being pitched anywhere from 1500 to 2000 products within a space of a few weeks. A huge number of brands are constantly trying to attract attention and secure precious shelf space. In the U.S. market, authenticity is the key to standing out. The most sought-after wine retailers want brands that have a story behind them.
They want to present a wine brand that conveys a sense of pride in its product. So for example in order to achieve Wine Australia's goal of making Australia "the world's pre-eminent wine-producing country," winemakers have to focus on the specifics that make fine wines from Australia truly special. Provenance is part of this story. Australia is a country of terroirs that are unlike any others in the world, with growing conditions that are both diverse and unique. Details truly matter, from the water to the soil conditions and the geography. The region, growing environment and the appellation all tell the story that retailers need to hear. U.S. retailers want to be able to convey this to their customers—consumers who want luxury wine that's authentic and tied to the place and people who brought it about. New wine offerings can help revitalize the category from the virtual brands that have hurt the image of Australian wine in the eyes of many retailers and consumers. This will also help with the presentation of fine Australian wines as a luxury product that can deliver the margin that wines from other parts of the world deliver, as many Australian wines are sold as low-cost, entry-level offerings.
Know the Customer
Knowing how each retailer works and how their customers behave is also an important aspect of making your pitch. Costco is a sought-after warehouse club that can move a huge amount of product without concern for the price point. Its customers tend to purchase wine based on reviews and ratings. Meanwhile, clubs such as BJ's and Sam's operate differently, offering cost-effective options to customers who are primarily motivated by price point. These customers aren't concerned with the story behind the wine. Grocery stores with speciality wine programs such as Earth Fare and Wegman's should be an important area of focus for wine brands. These are the stores where you can really build your brand by presenting your story. The customers that shop here loves wine with a good story and an attractive package; they also spend lots of time researching online ratings. While grocery chains can prove to be a tough nut to crack, they shouldn't be completely ignored. If you can get your brand into a grocery store such as Kroger or Publix at a luxury price point, there is a huge potential to move a large amount of product. Grocery stores want quality wine and are happy to provide a selection for their customers who are looking for a higher price point. However, the current selection of Aussie wines being presented at most grocery stores is being sold as entry-level wines. The drug store market in the U.S. is not a prime wine market and isn't a worthwhile use of energy for winemakers who are marketing a premium product. American drug stores contain the lowest-priced wines and have customers who are primarily motivated by a wine's price point and packaging rather than the quality. A great place to focus energy and attention is with independent wine retailers in the U.S.
Fine wine stores such as Sherry Lehman and Binny'in Chicago provide a market where price point is not an issue at all. These kinds of retailers sell to a customer base that is focused on ratings, as well as your story. They want to know where their wine is from, how it was made and what makes it different from the brand sitting directly next to it on the shelf. As the years go by, more and more of the wine market is playing out on the internet. Sites such as Wine.com and WTSO cater to customers who really do their research. Ratings play heavily with these customers, but they also want to know the story behind any brand they consider. Price point doesn't play heavily into choices made by online wine purchases. Wine and liquor chains with multiple locations such as ABC or Apple Jack function similarly to speciality grocery stores.
They market wine by placing a spotlight on ratings and the story. Attractive packaging also works to garner the attention of customers in these stores. Small mum and pop stores sell their product to customers who are primarily concerned with ratings and packaging. Although the price point isn't so much of an issue here, it's a tough road to success via mum and pop stores, as they don't sell a high volume of product. This means you will put in a lot of work to sell a low number of cases. Success in the U.S. wine market truly comes down to doing your homework. You must have a unique, compelling story prepared—one that makes the retailer and the customer feel a connection with your wine and your brand. In addition to this, you must walk into each store knowing what aspect of wine purchasing is important to their customer. In your sales pitch, you must sell to that perspective. Keeping these things in mind will greatly up your chances of edging out the competition in such a teeming and ever-changing market.