Top Wine Distributors in New Jersey, USA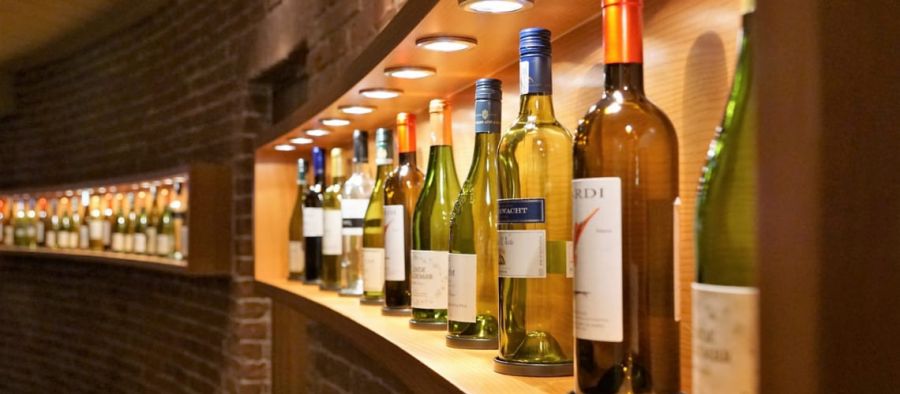 Wine Distributors of New Jersey – Looking for Terroir New World Wines with a Good Quality at a Great Price.
New Jersey wine distributors are seeking for the new world terroir wines with a mission to serve their clients with the best quality wines by price ratio. They believe in developing long-term, extensive and profitable partnerships with some of the selected producers. So without wasting a single second let's have a look to some of the leading wine distributors of New Jersey & grow your distribution in some of the eminent restaurants, bars, and stores of NJ.
Superior Wines LLC
Superior Wines LLC is a leading wine distributor in New Jersey with thousands of happy customers using their wines. By purchasing their wines one can get experience and knowledge with the quality of wines. With more than 20 years of experience, Superior Wines currently sells over 100 brands in New Jersey and New York markets. Superior Wines LLC supplies their customers with good quality wines and is the leading supplier in Cranford.
Quality Wine & Spirits
Quality Wine & Spirits was established in 1973, with a vision of being a leading distributor of premium wine, spirits, and beers. They are the most innovative distributor, offering on and off-premise retailers with competitive price and unique experiential beverage solutions. Their portfolio consists of an extensive selection of beers, wines, and spirits as well as other related products such as mixers, bar ingredients, juices etc. Quality Wines & Spirits have developed and maintained long-term relationships with global manufactures and long-standing partners of the wine and spirits industry.
Allied Beverage Group
Allied Beverage Group ranks among the ten largest wine and spirits distributors in the United States. They represent the product lines of the world's leading suppliers of beverage alcohol. The company offers its services to New Jersey's licensed package stores, restaurants, hotels, taverns, and clubs. Allied Beverage Group mission is to be the partner of choice for all their stakeholders by increasing their exceptions in terms of quality execution, reliability, service, and integrity.
Vintage Imports
Vintage Imports was founded in 1980 with a vision to represent small, boutique wineries and distribute their wines in Pennsylvania, with a focus on restaurants. With the staff and facilities have grown, today they are distributing their portfolio of wines in Pennsylvania, New Jersey, and Delaware, offering selected imported wines nationally. Vintage Imports is committed to finding and distributing boutique producers of fine wines from around the world.
Seaman's Beverage & Logistics
Seaman's Beverage & Logistics is a premier New Jersey-based distributor of fine wines and spirits, servicing to licensed restaurants, retailers, and bars. The company has an incredible selection from Sauvignon Blancs and Merlots to Tempranillos and Cabernet with the quality of its featured brands and products. Seaman's Beverage and Logistics is licensed to store, distribute alcohol, liquor, and brewed beverages offering a choice of wines and spirits of every price, representing more than 80 brands.
Vinedrea Wines
Vinedrea Wine and Spirits was established in 2009 as an importer, wholesaler, and distributor under the guidance of its parent company, Dandrea Produce. Due to the family-owned mentality, they strongly focus on building personal relationships with the well-respected wine and spirits producers. The company's mission is to locate special wineries across the globe producing high-quality wines that can be offered to the American consumer at an affordable price. Vinedrea Wines represents a variety of vintages from winemakers in Spain and Chile.
Vignetti Wine Distributors
Vignetti Wine Distributors believe that the right wine makes for the perfect meal; hence they continue to bring wines to New Jersey that they enjoy so that their customers may enjoy as well. They strive for the sound wines of sound quality and taste. Their goal is to offer different wines to their customers not only in America but all over the world. Vignetti wine distributors warehouse is located in beautiful Fairfield and is always ready to pair their customer's bar or restaurant with great wines.
Crown Jewel
Crown Jewel importers and Marketing Corporation was established in 1982 in New Jersey. They focus on the brands that they believe in have long-term growth and potential. The company is committed to developing extensive, long-term, profitable partnerships with select producers. Crown Jewel imports and distributes a high volume of wines and spirits from all around the world.
Regal Wine Imports
Regal Wine Imports was established in 1980 and are one of the top distributors of wine wines and crafted beers in New Jersey. The company believes that the expert palates and the development of long-term, meaning relationships are the keys to build a successful company. Regal wine imports aims and desire to build a nourishing and rewarding work environment from the heart of regal's core values.
Royal Wine Corp.
Royal Wine Corp. is committed to perfection and family tradition over eight generations, experiencing growth since the beginning. Their mission is to be the premier importer, manufacturer, and distributor of special wines, spirits, and liqueurs from around the world. The company's domestic and international portfolio ranges from traditional wine producing regions of France, Italy, and Spain. Additionally, Royal Wine Corp spirits and liqueur portfolio offers some of the best sought after scotches, bourbons, tequilas, and vodkas.
Southern Glazer's Wine & Spirits
Southern Glazer's Wine & Spirits is a multi-generational family owned company. With operations in 44 USA States, the look forward to be the distributor of choice for their customers by a disparate team of industry leaders.
Dozortsev & Sons Enterprises Ltd
Founded in 1995, Dozortsev & Sons Enterprises Ltd is an importer and distributor of fine wine and spirits. Their portfolio represents over 250 artisanal brands from 18 countries, in more than 28 states. With more than 60 medals and awards won in national and international wine competitions, Dozortsev & Sons has captured attention at a global level. Their portfolio consists of products from Mexico, Argentina, Chile, California, Canada, Georgia, Scotland, Israel, France, Spain, Germany, Armenia, England, Italy, Greece, Belarus, and Dominic Republic.
Wine Enterprises
Wine Enterprises is an importer and distributor of quality Portuguese wines. Throughout the years of experience in the wine business, they have acquired an extensive collection of wine from all the regions of Portugal, using the expertise and knowledge these years have given them. They are passionate about bringing back the old-world wines to modern settings.
Haro Wines & Spirits
Haro Wines & Spirits, based in Newark, is an importer and distributor of wines and liquors. Their portfolio represents over 100 brands from different regions of Spain, Portugal, Chile and Argentina. People can find their products at licensed retailers and restaurants in New York, New Jersey, California, Florida and Connecticut.