Top 10 Oregon Wineries & Vineyards You Must Visit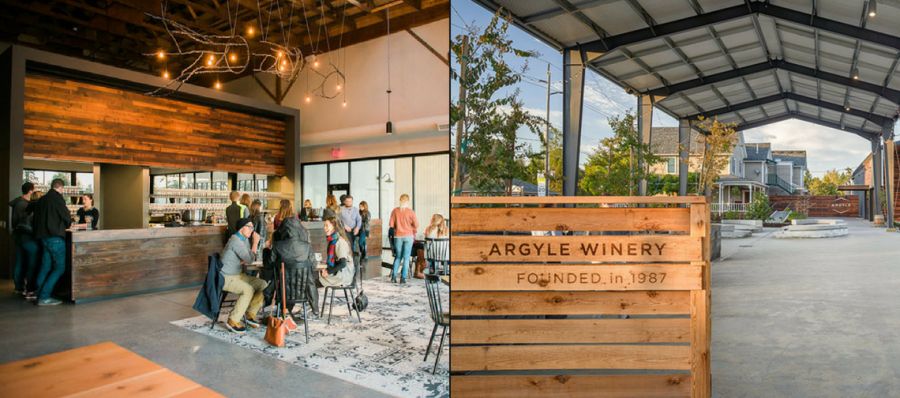 A trip to Oregon is to enjoy excellent wines in an iconic and beautiful area. We have listed some of the best wineries and vineyards you wish to visit.
Here is the list of top 10 Oregon wineries and vineyards you will wish to visit and enjoy some excellent wines in an iconic and beautiful area.
The Great Oregon Wine Company
The Great Oregon Wine Company has grown in and around the wine culture of the Pacific Northwest. They started the Great Oregon Wine Company as an innate appreciation for the culture and flavors of the region with their own love for fine wines. Each of their wines has been certified to ensure that their wines are rated the highest overall in purity. Their commitment to integrity is shown in every bottle of wine. The wines of the company are reasonably priced; their quality allows them to hold their own among much more expensive wines. That's the reason why their Rascal Pinot Noir has been among the top-selling Oregon Pinot Noirs in Oregon for six years.
Southern Oregon Wine Institute
Southern Oregon Wine Institute (SOWI) was founded in 2008 at UCC as the first viticulture and enology program in Oregon. With the two acres of vineyard property SOWI were designated the Scott Henry vineyard. The vineyard was developed and planted about 1,300 Sauvignon Blanc and Pinot Noir vines and the vineyards have been certified through the Low Impact Viticulture and Enology organization. The company offers an excellent opportunity for the students to learn proper vineyard development principals and have the living lab in which they learn the practical application of vineyard management. SOWI wines are produced by their students as a part of their winemaking coursework.
Oregon Wine Lab
Oregon Wine Lab is an urban winery and tasting recline. With the knowledgeable staff, they help their customers to broaden their palate and educate them on their local wines. The Oregon Wine Lab hosts live music every Friday evening and local food vendors several times per week. The company produces the best William Rose wines on site and pour wines from other local artisan producers. They have the wine varietals including white wine varietals, Rose wine, and Red wine varietals.
Domaine Drouhin Oregon
Domaine Drouhin Oregon is celebration 30 years of wine experience in Oregon wines. The Domaine family has brought a wealth of hard-earned experience to their vineyards in the Willamette Valley, Oregon. With the 255-acre of an estate vineyard overlooking the Willamette Valley produces some of the finest wine grapefruits in the world. Domaine Drouhin Oregon estate winery in the Dundee Hills is prominent for it finest Pinot Noir and Chardonnay wines produce from their family's tradition of winemaking in France.
Argyle
Argyle was established in 1987 to capture the terroir of the Willamette Valley in a sparkling wine. Today, after the 30 years, Argyle produces one of the most diverse portfolios in Oregon; Pinot Noir, Chardonnay, Riesling and Sparkling wines. They have vineyards over 460 acres in Oregon's Willamette Valley and have earned recognition in Wine Spectator's "Top 100 Wines of the World" in three wine categories: red, white and sparkling.
Rex Hill
Rex Hill is a legacy winery in Oregon's Willamette Valley since 1982 and making elegant Pinot Noir for over 35 years. The company has planted over 17-acres of Pinot Noir planted among the 38-acres that make up the Rex Hill Estate. The company respects what the fruit brings to them and then work to produce wines with quiet power, elegance, giving a true expression of site, climate, and vintage. Rex Hill is proud to be one of the oldest Oregon wineries and to farm some of the oldest vineyards in the Willamette Valley.
King's Raven Winery
King's Raven Winery is a family owned and operated company since 1942, and celebrating 75 years of farming in Willamette Valley. The grapes grown in this vineyard are grown in 100% organic ways and the wine is made up from the soil and climate of the North Willamette Valley. Their estate wines are Pinot Noir, Marechal Foch, Leon Millot, Pinot Gris, Chardonnay, Riesling, Gewurztraminer, and Phoenix. The company's beautiful half acre amphitheater is available for events including, summer concerts, weddings, parties, corporate events, alumni groups, tours, outdoor movies, yoga, winemakers dinners etc.
Alexeli
Alexeli is located in the western foothills of the Cascade Mountains, in Oregon's East Willamette Valley. Their Oregon winery and vineyard offers a casual backyard feeling with tranquil views of the countryside. The vineyard of Alexeli is a home to Pinot Noir, Chardonnay, Riesling, Gewurztraminer and Muller-Thurgau European grape varietals. Alexeli operations are intimate and hands-on from picking to pressing to pouring and serving the finest wines of the estate. The company takes pride in raising healthy fruit for handcrafted estate wines and hope that their wines encourage the simple act of bringing people together.
Cathedral Ridge Winery
Cathedral Ridge Winery has 13 stunning local vineyards located along the Columbia River that includes Washington and Oregon vineyards, with distinct microclimates, producing virtually classic wine varietals. The company has a library of wines that show how beautifully and dependably wine ages and gives the unique chance to experience what a wine can be as it matures. They are one of the few wineries to age some selected cases of wine with the purpose of sharing it for years to come. Cathedral Ridge winemakers' uses traditional techniques to create 27 delicious, marvelous and unique wines perfect for pairing with favorite recipes.
Chateau Bianca Winery
Chateau Bianca Winery & Vineyard is a family owned and operated company, located in atop picturesque Butler Hill, just outside Dallas, Oregon. The company maintains an intentionally small annual production as part of their commitment to offering the highest quality wines at exceptional values. With the help of winemaker's expertise, hand-nurtured vineyards, limited-production wines and attention to detail, have made their wines consistently extraordinary wines. Chateau Bianca Winery production includes Pinot Noir, Pinot Gris, and Pinot Blanc.