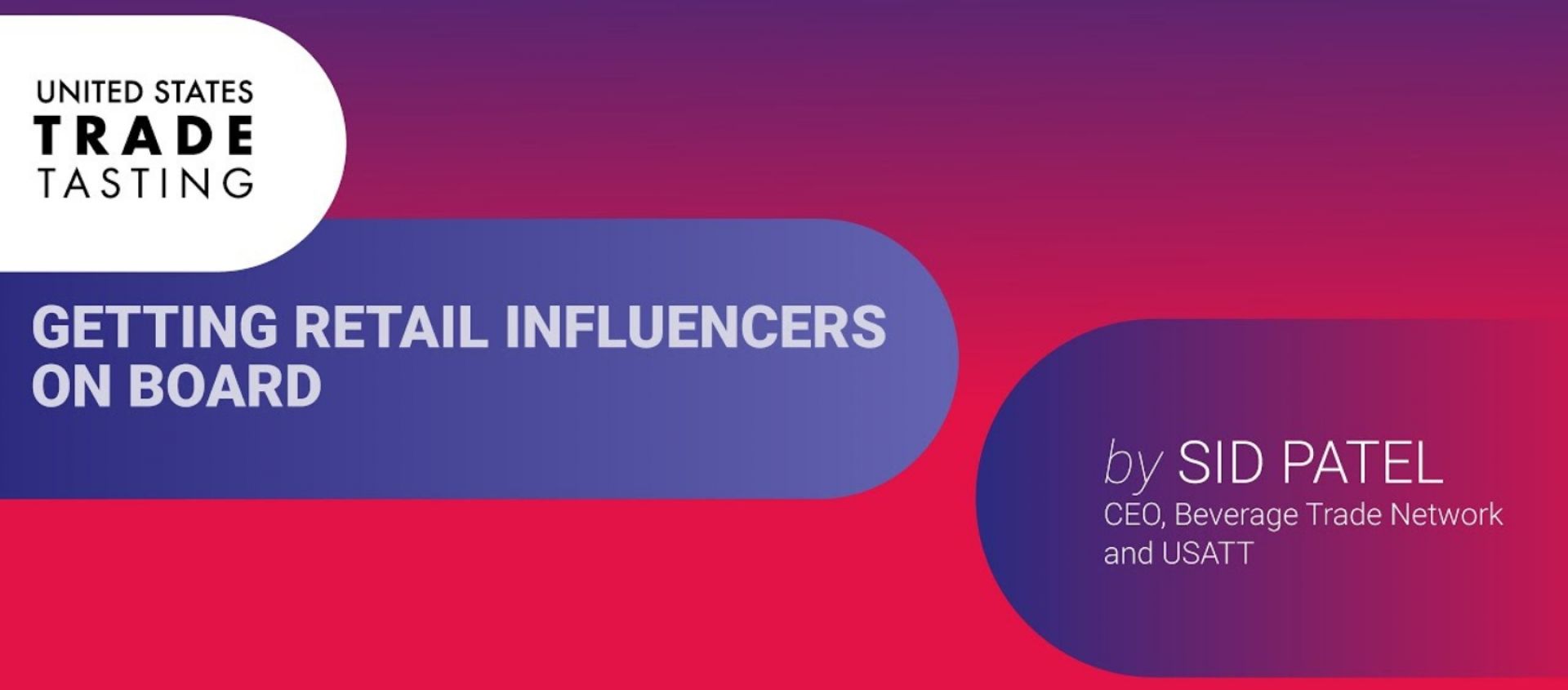 Sid Patel on Getting Retail Influencers On Board
15/11/2022
Sid Patel, CEO of Beverage Trade Network, talks about "Getting Retail Influencers On Board" at the United States Trade Tastings.
In this video, Sid gives insider information on how the market works. He answers some of the most asked questions like:
~ Why getting retail influencers on board is vital, and how to use that to enter your market.
~ How to win the hearts of distributors' sales staff, why this is critical, and why having marketing materials in your bag is just as crucial as having samples.
~ What trade is truly interested in knowing when you're pitching?
To know and learn more watch the full video here.
About Sid Patel
Sid Patel has over 18 years of experience in the wine and spirits industry. He is the Founder of Beverage Trade Network, which owns some of the world's most prestigious events and trade fairs, including USA Trade Tasting, International Bulk Wine and Spirits Shows, London Competitions, USA Ratings, Sommeliers Choice Awards, Bartenders Spirits Awards, Paris Wine Cup, Cannabis Drinks Expo, and others.
[[relatedPurchasesItems-46]]
About USATT
USA Trade Tasting (USATT) is an annual wine, beer and spirits expo hosted by Beverage Trade Network that allows buyers from across the country to meet global wine and spirits suppliers, importers, distributors, and retailers of the US market.
It is the premier destination for visitors to see new trends in the American marketplace, network with industry professionals, and make connections that will help drive long-term business success. It includes a two-day business conference with a networking breakfast hosted for large retailers, sales team coaching sessions, and a private tasting of award-winning wines, beers, and spirits.
The theme of the 7th Edition of USA Trade Tasting 2023 is 'Making Chicago America's Top Drinks Business Meeting Destination.' Chicago is well-known for its food and beverage choices and will notably contribute to shaping the alcohol space in the B2B segment in the coming years. USATT's 7th edition in 2023, happening on 17th-18th October in Chicago, will bring together its previous editions and experiences with the primary purpose of elevating and reconnecting Chicago's drinks industry.
Early bird registrations are open. Register now.
To know more, please visit usatradetasting.com.
Get ready for a truly exceptional experience at USATT 2024 on May 22-23, 2024! The USATT 2024 event promises to be the paramount gathering for the beverage industry, offering a plethora of exciting mini-events designed to enrich your industry knowledge, tantalize your taste buds, and provide unique networking opportunities for brand growth and visibility.
2024 USA Trade Tasting exhibitor registrations are now open. Learn more about pricing and why exhibit here.