List Of Wine Importers In USA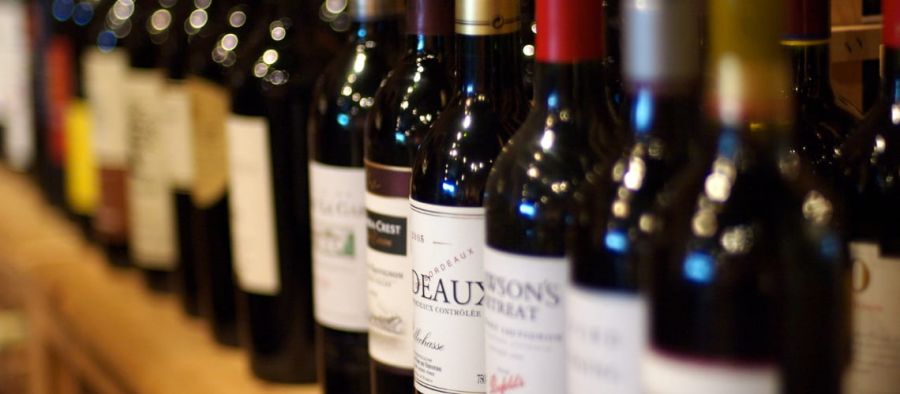 Here are some of the leading wine importers the USA.
Southern Wine and Spirits
Southern Wine and Spirits of America is the largest wine and spirits distributor in the United States with operations in 35 states. Southern's portfolio is 45% wine and 55% spirits. Since its founding in 1968, Southern Wine & Spirits of America, Inc. (Southern), is a nationally recognized wine and spirits distributor known for its historic commitment to delivering the highest standards of customer service and creative marketing programs and partnerships.
The Company is also known for its best-in-industry sales and marketing professionals; it is efficient and effective and well-trained sales, operational and support staff; its ongoing investments in and contributions to hospitality and beverage education for this staff its customers and to many national educational institutions. In addition, Southern is justly respected for its deeply held belief in the importance of giving back, for being a socially responsible corporate citizen and for making generous contributions to national, state and local charitable organizations.
Southern Glazers
Southern Glazers is one of the wine importers USA's largest wine and spirits distributors. Glazer's Family of Companies is firmly established with over 40 offices in 14 states and the Virgin Islands, and are still family-owned and operated. The company began in 1909 in Dallas, Texas, where Louis Glazer opened the Jumbo Bottling Company, which distributed a line of flavored soda waters from the back of horse-drawn wagons.
Glazer's Distributors, as the company is known today, was established on Sept. 3, 1933, by Max and Nolan Glazer, two of Louis Glazer's sons. By 1966, Glazer's had expanded beyond Texas to three additional states.
Frederick Wildman and Sons
Frederick Wildman and Sons is a New York-based fine wine importer offering the leading properties from France, Italy, Spain, Argentina, and other regions Frederick Wildman & Sons - Wholesale Company was established with the inception of the Company in 1934. Its origins date back to the year after the repeal of prohibition and were created to support the portfolio of top estates from around the world in the New York metro area.
Charmer Sunbelt Group
The Charmer Sunbelt Group (CSG) is one of the nation's leading distributors of fine wines and spirits. A group of privately-held companies, CSG operates local distributor and/or brokerage houses in 15 markets – Alabama, Arizona, Colorado, Connecticut, Delaware, Florida, Maryland, Mississippi, New Jersey, New York (Metro and Upstate), Pennsylvania, South Carolina, Virginia, and The District of Columbia.
Together, these companies employ more than 7,000 associates who bring to market some of the most valuable and well-known consumer brands in the world. CSG is a family-owned business that proudly serves as the critical link between wine and spirit suppliers, and the retail outlets where alcoholic beverage brands are legally and responsibly sold and enjoyed.
Young's Market Company
Young's Market Company is one of the leading wine and spirits distributors in America. Young strives to be the leader in the wholesale and distribution of wine, spirits, and selected beverages. We are committed to adding value to our customers, reaching the highest standards of respect for our employees, exemplary professional representation of our suppliers, and support for the communities where we live and work. We will secure our future with a dedication to performance and innovation.
Vine Street Imports
Vine Street Imports is dedicated to bringing the most exciting boutique and artisan wines from around the globe to the US market. Our wines garner critical acclaim from major wine reviewers and can be found in prestigious retail shops and restaurants around the country.
In addition to our national portfolio, Vine Street Imports represents many of the world's great wineries for exclusive distribution in Pennsylvania and New Jersey. Like a truffle hunting dog, VSI founder Ronnie Sanders continues to scour the planet in search of booze that shows distinctiveness and a story.
It all started with a relationship back in the latter part of the 20th century with a prominent Aussie winery. That association has developed and redeveloped over the years to metamorphose into what VSI represents today. While Australia is the feng shui of the portfolio, the evolution of our global selections continues. Vine Street Imports represents many of the most talented winemakers and their craft from Australia, New Zealand, Italy, Spain, and Germany. Personality and open-mindedness are at the core of our mantra, this is expressed with the labels, styles, and varietals that we work with. In the words of Italian Renaissance man Gabriele D'Annunzio, "Memento Audere Semper" (Remember to Always Dare).
Wirtz Beverage
Wirtz Beverage Group is a leading North American distributor/broker of the world's top luxury and premium wine, spirits, and beer brands. With nearly $2.5 billion in annual sales and operations in Canada, Illinois, Iowa, Minnesota, Nevada, and Wisconsin, Wirtz Beverage Group counts the world's elite suppliers as its partners.
Winesellers LTD
Winesellers, Ltd is recognized as worldwide importer and marketer of fine wines to the US market. Their portfolio represents the finest quality of wines in their respective price category and has widespread distribution throughout all 50 states. Their team of sales professionals, intimately familiar with their respective regions of the country, make it possible to sell all of their products to both remote areas and central markets through a network of distributors renowned for excellent market penetration and account service.
Deutsch Family Wine & Spirits
Deutsch Family Wine & Spirits were founded in 1981 by, Bill Deutsch, to market quality wine and spirits produced by the families from major wine and spirits regions of the world. The business had initially begun with only two employees importing a few family producers from France over 30 years ago has grown to include prestigious, award-winning brands. They have grown now to be serviced by well over 200 employees. Today the company is recognized for its brand building prowess and ability to identify and fill consumer niches within the wine and spirits category.
IPO Wines
IPO wines are the importer of the small grower – quality, terroir-driven wines – and a distributor for New York and New Jersey. They have pride in their service and a commitment to quality. Their goal is to share their producer's history, philosophy, and legacy. Like loyal warriors, they thrive by being producer's voices in the urban arena. They seek to build relationships with those that share the same vision and passion. Most importantly, the goal is to service their customers with a dedicated sense of duty, responsiveness, care and diligence, the reason they exist. They commit to connecting with their customers to more than just wine, but to also connect them with the experience the culture of wine brings to them.
European Cellars
European Cellars is an importer of French and Spanish wines into the USA, based in North Carolina. Eric Soloman, founder of European Cellars has expressed his philosophy in the best way as "place over processes". With over 400 wines in their portfolio, they have wines for almost every course, mood or occasion.
Circo Vino
Circo Vino is a small importer specializing in Direct Import Facilitation of artisanal wines from Europe. Their flexible model keeps fresh wines flowing into the USA market. Circo Vino was founded in 2009 with the intention of introducing a more flexible wine importation model to the USA. Circo Vino specializes in Direct Import Facilitation and assists USA markets, both established and emerging, in working more directly with wineries to obtain their artisanal wines.
Ideal Wine & Spirits
Ideal Wine & Spirits are importer and distributor of wine and spirits based in Medford, Massachusetts. The company's establishment goes back to 1905, when Samuel Bender and two partners founded a retail wine and provisions store in Boston, which evolved in the years after WW II into one of the city's premiere fine wine shops. It was in the late 1970s that Larry Bender, the third generation of Samuel's family in the business, decided to strike out on his own, separating the importing business from his father's retail operation. His goal was to import small high-quality wineries directly to the Massachusetts market, wines that had previously only come through national importers, if they were imported at all. Most of the wines at that time were French, but the company soon expanded its Italian selections, and has since rounded out the book with some American wineries as well as wines from other countries.
The focus Ideal Wines and Spirits remains much the same, though the portfolio evolves every year – our first criterion is the quality of the wine. While they are not dogmatic about viticulture or wine-making, they have found that the best wine comes from producers with a light touch, and a passion for terroir. They present wines of pleasure and purity, balance and value.
Eco Valley
Eco Valley is importer of wine from New Zealand, Argentina, Australia, Chile, France, Portugal, Germany and Spain, offering a diverse portfolio of regions and products from each country.
They are a family owned and operated company that continues to grow in the competitive US market by working closely with the customers to identify opportunities and provide wines that work for all parties involved. The belief that business should be mutually beneficial guides their approach and commercial strategy. They love to work with producers that are responsible ecologically and socially, while focusing on the importance of sustainability in all aspects of their business model.
Dimitri Wine & Spirits
In 1984, Dimitri, owner of Dimitri Wine & Spirits Inc. started his own fine wine and beer distribution company – which is still thriving in the Quad Cities for over 3 decades. Dimitri's leadership is easily identifiable by looking at the long list of local organizations that he assists. Throughout his service as proprietor of Dimitri Wine and Spirits, Dimitri has adamantly supported local organizations through his love of wine by serving on boards, donating wine and beer for tastings, and participating in local fundraisers at all different levels. Apart from business Dimitri's leadership and support are the driving forces behind the event. He is one of the founders of the St. Ambrose University Wine Festival. He works each year with a volunteer, community-driven committee to raise funds for an important cause that attracts nearly 800 people to campus. He has inspired many others to join in this effort, as well as helping others to create similar efforts through complimentary events.
Authentic Wine Selections
Authentic Wine Selections are producer, importer, distributor and broker representing a global selection of fine wines statewide in California. They offer wines from 12 countries and three US states. Their mission is to carefully curate a portfolio of wines that are faithful to their origin (appellation), exceptional values, and balanced no matter their cost. Most of their imported wines are selected by Master Sommelier Fran Kysela, who has consistently been recognized as one of the best importers of value-oriented wines working in the US today. Their own direct-import wines are selected by Robert Morrison and the Authentic Wine Selections sales team.
Their domestic offerings are predominantly small or micro-production wines made by accomplished wine makers working with some of the west coast's finest vineyard sites. Some are renowned veterans of the wine business; some are just blazing their own trail. All embody the acid-balanced, food-friendly beliefs of the cutting edge of domestic wine production. Philosophically and stylistically, each of these producers syncs seamlessly with Authentic Wine Selections' import portfolio and with the palates of the founding partners.
Apollo Fine Wine & Spirits
Apollo Fine Wines & Spirits are importers of wine and spirit that was founded in 2001.
This small business has grown into a serious corporation bringing the tastes of exotic imported wines and spirits from all over to the world to local stores and small businesses across the nation.
They preserve their exceptionally organized product in a 55,000 square foot bonded warehouse located on Long Island, New York which is approximately 30 minutes outside of Manhattan.
They keep base if their business on one main objective; which is to share their global array of products while keeping a healthy, responsible, and honest customer relationship.
USA Trade Tasting (USATT) is an annual adult beverage trade specialist trade tasting and business conference that promotes sustainable growth in the independent beverage industry by helping boutique wineries, craft breweries, craft distilleries, importers, distributors, retailers, and beverage companies to learn, source and grow. Exhibit your brand at USA Trade Tasting (USATT) and get the attention of USA's leading importers, important distributors, high-profile retail merchants, and influential media executives.
Event Producer: Beverage Trade Network
USA Trade Tasting is brought to you by Beverage Trade Network, the leading online platform dedicated to connecting the global beverage industry. Beverage Trade Network (BTN) successfully connects wineries, breweries, distilleries and brand owners with international importers, distributors, brokers and beverage industry professionals on a daily basis. Strong partnerships with international and US organizations have helped BTN establish USA Trade Tasting as a premiere sales and marketing event committed to connecting the beverage industry.