Leading Public Relations Companies in Wine Business in USA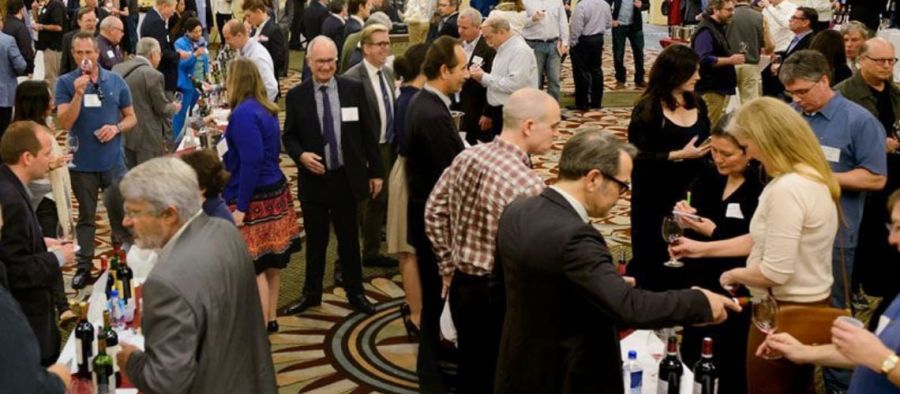 Below is a list of some of the leading Public Relations Companies in USA who are focused on the wine business.
Public Relation is a mode of communication with public and media, which is used by organisations, companies and individuals to convey the right message. Strong public relations are important in every business including Wine Business where you need to create an emotional value proposition to your winery or wine brand.
Adams Walter Communications, NAPA
Adams Walter Communication was established in 1999. They specialise in building good professional relationship with clients. Lisa A. Walter is a principal of the company. Lisa is having different professional background and also rich professional experience in public relations, promotional marketing and writing experience in the wine/hospitality/travel industry, high-tech/Internet, trade and consumer publishing, professional sports and corporate and agency environments. Adams Walter Communication provides services like Communication Program Development, Public Relations Planning, Publicity and Advertising Coordination, Image Building, Promotional and Sales Force Campaigns, Media Kit Production, Newsletter Creation and Editing, Logo and Identity Development, Copy Writing, Printed Collateral Production, Marketing Material Creation, Program Management, Relationship Building.
Balzac Communications, NAPA
Over the past 25 years, Balzac Communications & Marketing is the largest marketing communications firm in the wine industry. The company provides marketing, public relations, advertising and graphic design. Company has earned a reputation for working with top value clients, providing gainful solutions, and developing long-term relationships with key influences across the field, from producers, regional associations, and media to the distribution network, consumers and the general public. These relationships, and the credibility and effectiveness upon which they are based, make Balzac particularly well suited to manage a campaign aimed at these target audiences.
Benson Marketing , NAPA, New York
Benson Marketing is established in 1997. Benson Marketing is the chief wine and spirits-focused marketing agency in the United States. They are providing various services like branding, public relation, social media, digital marketing, advertising and trade promotion. They have worked with a blue chip roster of wine and spirits clients. Benson is the only promotion agency with offices in the energetic, trend-setting markets of New York City, Napa Valley and Lyon.
Big Bang Communications, San Francisco
Big Bang Communications is a systematic communications consulting business offering concept-to-completion communications solutions for B2B and B2C clients ranging from technology innovators to established service industries and trusted national associations. Big Bang Communication is based in San Francisco. The Big Bang team specializes in creative ideas and unique perspectives for clients looking for custom communications service beyond their expectation. They are providing services like corporate branding, media relation, content strategy and traditional marketing.
Calhoun & Company, San Francisco
Calhoun & Company is a vibrant public relation agency. Their vision, passion and industry expertise set up apart and allow them to deliver superior service and result. They are well known for clear communication of story and image with style, substance and sophistication. Their outstanding relationship with all types of print and digital media provides unmatched access for building brand image. They work side by side with our clients to deliver customized public relations services, including targeted advertising buys, native content placements and meaningful media attention.
Deussen Global Communication
Deussen Global Communication was founded in 2002. They have been working with wine, spirits, foods, hotels and travel destination. They are based in New York and working with top media outlets. They are providing services like lifestyle marketing, planning, trade supporting and collateral development. They also won 'The drink business awards 2016' for PR Company of the year award.
Fuller and Sander Communication
Monty Sander and Tom Fuller are the founder of Fuller and Sander Communication. Monty Sander and Tom Fuller bring a collective 32 years experience to the wine country public relations arena. They have worked on a broad spectrum of projects, while remaining primarily within the food, beverage and hospitality venues. They bring a unique combination of local expertise and national/international media savvy to any project they undertake. Tom and Monty have been responsible for regional, national and international media efforts for such wine industry notables as: Far Niente, Dolce, Nickel & Nickel, Long Meadow Ranch Winery, Justin Vineyards & Winery, Cardinale, Lokoya, Atalon Winery, La Jota Vineyards, Shafer Vineyards, Luna Vineyards Napa Valley, Arnold Palmer Wines, Stonestreet, La Crema, Matanzas Creek, Cambria, Ovid Napa Valley, Piper Sonoma, Titus Vineyards, Turnbull Wine Cellars, and Carneros Alambic Distillery (RMS Distillery), among others.
Colangelo & Partners
Colangelo & Partners based in San Francisco. The company is an integrated marketing communications agency focusing on premium food, wine, spirits and lifestyle brands. Colangelo & Partners operates in the real world of our Clients' bottom line results, delivering creative, strategic public relations services that are measurable and make an impact. Their principals have experience in retail and distribution, as well as years of experience in public relations a rare combination that gives us a competitive advantage over other firms. Their mission is to maximize the efficiency of communications programs and deliver measurable results.
Jarvis communication
Jarvis communication based in Los Angeles. They are experts in services like social network management, creating websites and advertising, digital branding strategy, email marketing.
Folsom + Association
The headquarter of Folsom + Association is in San Francisco. Folsom + Associates is one of the top agencies specializing in food and wine public relations. They have experienced in wine industry from many years.
Bevologyinc
Bevologynic is a marketing consulting company specializing in helping wine, spirit, and beer producers break into and be successful in the U.S. market. Bevology Inc offers a wide range of services designed to help wine, spirits, and beer suppliers succeed in the US market. A top priority of the company is making sure clients avoid costly mistakes. They have creative marketing programs that motivate consumers to take action, and sales management services to help clients select the right solutions for importing and distributing.
Sopexa - International Marketing & Communication Agency
Sopexa is having in-depth knowledge of markets, key players and food cultures. Sopexa advises and assists you in your communications and marketing campaigns, enabling you to put the hottest food & drink trends today and in the future. Sopexa is having design impactful, engaging advertising campaigns for your product.
Diaz Communication
Diaz communication is founded and managed by Danny Diaz. They are giving services like consulting, coalition building, media relations, public affairs campaigns management, crisis communication expertise, public opinion research and targeting, issue and market research and new media marketing. 5W PR.
5W Public Relations
5W Public Relations (5W) established in 2003, in New York City. 5W Public Relations has worked with world-class and emerging brands, corporations, consumer companies, technology companies of all shapes and sizes, healthcare interests, regional businesses, non-profits, and high profile individuals to help them achieve their strategic public relations and marketing objectives across a broad range of interests. 5W works with Consumer Brands, Food & Beverage, Health & Wellness, Travel & Hospitality, Technology, Beauty, Entertainment, Nonprofit, Corporate Communications and Reputation Management, Public Affairs, Crisis Communications, and all campaigns encompass digital strategy. Resourceful, innovative, and nimble, we work hard, think big, and deliver successful, game-changing results.
Mackenzie Agency, Santa Rosa
Mackenzie agency was founded in 1989. The company is food and beverage marketing communications agency. They have focused 100-percent on delivering media relations, event management, trade, foodservice and consumer education, and sales promotion support to food and beverage brands, commodity associations, and wine appellations worldwide. They are extremely well connected to the food and beverage media consumer and trade, national and key market, print, digital and broadcast and to influencer groups whose opinions create and sustain trends.
O'DONNELL LANE
O'donnell Lane llc is a full service marketing and public relations agency based in Sonoma California USA. They are providing services like media communications, trade relations, strategic planning and Innovative events in the wine, food, tourism and non-profit world. They deal with short termed and long termed project.
Charles Communications Associates
Charles communication Associates are an eclectic group of intensely curious, worldly, hard-working problem solvers, blessed with independent spirits and a passion for spreading the word. Their team is knowledgeable in the categories of wine, microbreweries, specialty and organic spirits, restaurants, hotels and resorts, organic, and gourmet foods and beverages, environmental organizations, crisis communications, special events and promotions, public relations and branding. We are savvy marketing strategists capable of working on both large and small scale projects. They create brand identities & personalities, lasting connections between a brand and its audience and B2B and B2C audiences.
Dunn Robbins
Dunn Robbins is a New York based company. The company was a client once so they understand the needs and how to meet them. They offer a wide range of integrated services.Their services are research and development, marketing and media , public relations and events and brand development and management. They have worked with small clients and large ones, both domestically and internationally. Their projects have ranged from launching a single new product to an umbrella program for hundreds of wines.
Also you can learn more "How to pitch your Brand Press - the Do's and the Don'ts" here in this video.
Image Source: https://balzac.com/