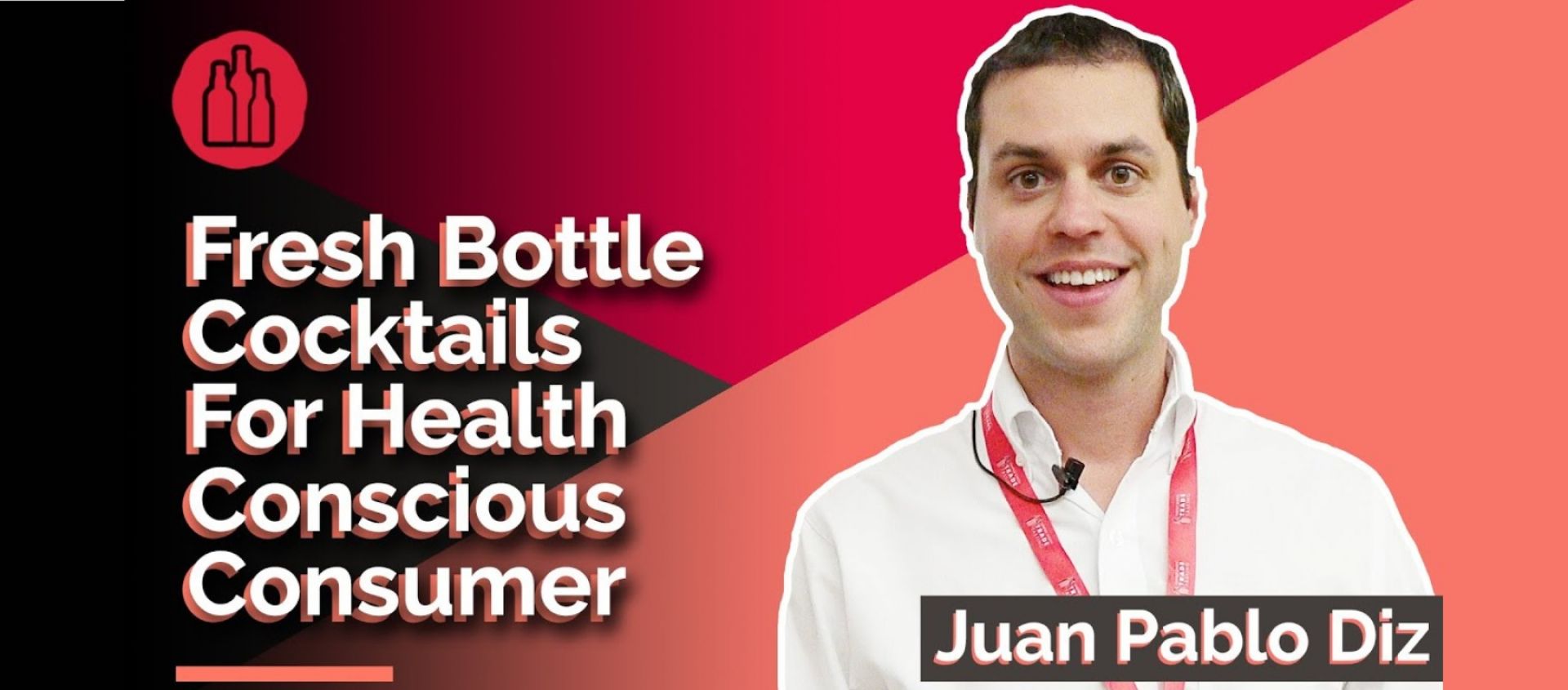 Juan Pablo Diz on Fresh Bottle Cocktails For Health Conscious Consumers.
14/11/2022
Juan Pablo Diz talks about fresh bottle agave-based spirits cocktails for health-conscious consumers at the United States Trade Tastings.
About Juan Pablo Diz
Juan Pablo, or "JP," began his Tequila career as Operations Director for Partida Mexico for 13 years before co-founding Tequila Partners alongside Vinicio and Margaret Cocktails. Margaret Cocktails, fresh bottle cocktails from Mexico, are created with agave spirits (tequila, mezcal, raicilla and more) and are 100% fresh and ready to drink. Juan created Margaret Cocktails, keeping health-conscious customers in mind. JP takes this knowledge and an avid desire to learn more about the agave world to Tequila Partners, which fosters genuine partnerships with its clients, resulting in custom flavor profiles and products.
About Margaret Cocktails
Margaret Cocktails are refreshing, free of preservatives, and bursting with flavor.
Margaret is the drink to sip if you truly want to appreciate agave distillates. The team at Margaret Cocktails combine the best agave spirits with fresh fruit juices in a high-tech cold-press method, allowing you to consume it guilt-free, without preservatives, and without wasting time following a recipe.
Watch the full video Fresh Bottle Cocktails for Health Conscious Consumers: Margaret Cocktails.
About USATT
USA Trade Tasting (USATT) is an annual wine, beer and spirits expo hosted by Beverage Trade Network that allows buyers from across the country to meet global wine and spirits suppliers, importers, distributors, and retailers of the US market.
It is the premier destination for visitors to see new trends in the American marketplace, network with industry professionals, and make connections that will help drive long-term business success. It includes a two-day business conference with a networking breakfast hosted for large retailers, sales team coaching sessions, and a private tasting of award-winning wines, beers, and spirits.
[[relatedPurchasesItems-46]]
The theme of the 7th Edition of USA Trade Tasting 2023 is 'Making Chicago America's Top Drinks Business Meeting Destination.' Chicago is well-known for its food and beverage choices and will notably contribute to shaping the alcohol space in the B2B segment in the coming years. USATT's 7th edition in 2023, happening on 17th-18th October in Chicago, will bring together its previous editions and experiences with the primary purpose of elevating and reconnecting Chicago's drinks industry.
Early bird registrations are open. Register now.
To know more, please visit usatradetasting.com.
Get ready for a truly exceptional experience at USATT 2024 on May 22-23, 2024! The USATT 2024 event promises to be the paramount gathering for the beverage industry, offering a plethora of exciting mini-events designed to enrich your industry knowledge, tantalize your taste buds, and provide unique networking opportunities for brand growth and visibility.
2024 USA Trade Tasting exhibitor registrations are now open. Learn more about pricing and why exhibit here.