How Wineries Can Leverage upon Media Assets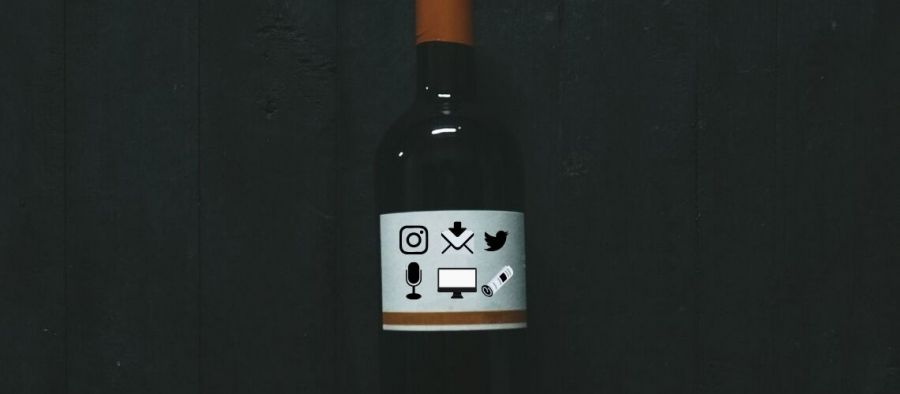 The media is a large part of who we are. Here's how you as a winery can leverage upon media assets.
"Whoever controls the media, controls the mind," - Jim Morrison, American Singer-Songwriter
As the owner of a winery - crafting valuable media assets should be the first step in arming your marketing and sales teams with the resources they'll need to engage and inform potential prospects, clients or customers. They should be as valuable to you, as they're to consumers. However, if you're creating these assets and just deploying them to your clients/customers, you're not leveraging and valuing them as you should - and if your clients/customers cannot easily find them, all the effort you'll be putting into crafting these assets will be all for naught.
What are Media Assets?
Media assets include digital documents, audio-&-video content, data in circulation and data that can be stored on digital appliances like computers, laptops, tablets, media players, storage devices, smartphones, etc.
The majority of media assets are usually linked with monetary and/or sentimental values. Since media assets usually represent goods being sold or are a part of the goods being sold their value increases according to their usage. Due to their malleable nature, media assets can be reused as is or with some minor modification.
Here are a few media assets you can leverage:
Spreadsheets
Photographs
Logos
Illustrations
A/V media
Mails
Websites, social media and more.
How to identify distinctive media assets?
Once you've decided that you're going to start working with media assets and using them to your benefit, you need to know which media assets you're going to leverage to your benefit. Knowing the different media assets that the world has to offer is one thing, but knowing which media asset is perfect for you and which one you can leverage means you've hit a homerun.
Given below are a few ways to identify your most distinctive and effective media assets.
Audit your existing media assets:
Take a hard look at your current and previous (old and the ones not in rotation anymore) media assets and find out which one of those could be distinctive. Figure out what is working and what isn't. For example, if sharing spreadsheets with your distributors is helping you - then you can continue taking advantage of that. If your consumers are more into podcasts or videos by you, then you can create podcasts and videos based on your winery, winemaking process, and maybe do a couple of virtual tastings.
This way you'll know what works and what doesn't. Keep in place what works, and toss out what doesn't for the most effective outcome.
Get feedback and collect data:
Ask your present and past customers, importers, and distributors who've made purchases from your winery and have been following your efforts on all your different marketing channels as with which media assets they relate with the most. Collecting this data will help you get a step closer to finding out which media asset is distinctive.
Knowing what works for them will give you an upper-hand in recognizing your target audience and will also give you a way to upscale your business by introducing your wines to new consumers - using the tactics that have worked with older consumers.
Interpret findings:
After auditing your existing media assets and collecting feedback from your customers, it should be easy for you to convert all this information into actionable data. Go through your findings and figure out which media assets stand out amongst the others.
The best thing to do would be to gather all this information and do a SWAT analysis. Once you have your market research gathered, you can finally put into picture what works and what doesn't. Once you have your final ideas and strategies in place, it's time to put them to use. Go in full-force, using your media assets and leveraging upon their growing place in the world.
---
With the media growing, so is the importance and significance of bloggers and influencers. Want to find out how to get your winery and brand noticed by bloggers? Check it out here
---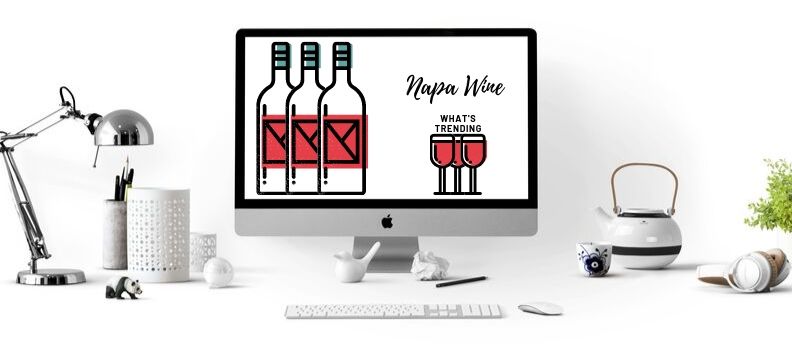 Here's how you can leverage your media assets for your winery
Make sure that you use your media assets consistently as this will maintain brand association in the minds of your consumers, use your media assets consistently across all your marketing and sales. Keep regularly updating your website, social networks, and mailing channels with fresh content. You can also have offers going up on your social media and newsletter emails for the audience who is always viewing your social media and checking out your newsletters. This way, along with the offers - the word about your wines and winery will spread and you will be able to gain a larger audience.

To ensure that your media assets are used consistently, invest in a media asset management software (MAM). A MAM software keeps all your assets in an accessible and organized manner, thus making things easy for your marketing and sales teams. Investing in a software is key. You wouldn't have to manually sit and check everything, you can just use the software to track what's happening, find your problem areas and then rectify your problems accordingly.

There is no better way to leverage your content than by constantly asking consumers for feedback. No matter what your marketing or sales teams may lead you to believe, the voice of the consumers will always keep you on the right path. With feedback from the consumers, you'll be easily able to gauge what media asset they're responding to and what asset they're not. Your direct consumers, distributors, and importers might all have a different point of view. Leveraging that through social media, newsletters, assets like Yelp and Zagat guides will help you understand what they want and how you can make things better for them. It's also best to engage with your audience on these platforms as it will make them realise that you're interested in improving your platform and that their opinion matters.

Keep an eye out on your competition, see what's working for them, and try utilizing your assets in that way. Before trying out a strategy from your competitors it's important to understand and keep in mind that what worked for them may not work for you.

Build a dynamic website, which will allow visitors easy access to your assets instead of forcing them to navigate through mundane static pages. Visitors are most likely to come back to your website again if they can find the content they're looking for easily. Make sure you don't hide your content behind a wall of clicks. Wine brands like Beringer, Yellow Tail, Hardy's, and Barefoot serve as great examples of brands with dynamic websites. Their websites are interactive and easy to navigate through. This keeps the consumer hooked onto the website - and things are easy to find as well which is a very important thing to look out for. If the user interface of your website is easy to go through, then consumers are likely to spend more time there as nothing will confuse them and they will be able to find exactly what they are looking for.

Understand your assets. Go through your own assets, understand their nature, and then classify-&-categorize them. This exercise will help you with better target profiling, thus making sure that whatever you assets you put out there reach only your relevant audience. Again - this is where you'll have to push into the analysis mode and figure out what works for you and what doesn't. After doing all the research through your direct consumers, importers, distributors, and retailers - you'll be able to figure out what is working and what isn't. Make sure you put to use whatever is working in an immediate and aggressive manner to upscale your business.
Benefits of media assets:
Bolster advertising effectiveness
By leveraging your media assets, you can create a brand association in the minds of the customers, which will help you get more traction.
Increase sales conversions
A buyer's journey is complex - any form of advertising or lead nurturing may be forgotten by the time a buyer gets the impulse to make a purchase. With the help of a media asset/assets, you'll be able to create a steady link between the buyer and your advertising efforts, which in turn will help the buyer easily link the benefits to your brand at the point of purchase.
Boost ROI
By gaining consumer insights to identify your most distinctive media assets and consistently developing and reinforcing those assets you'll be able to maximize the effectiveness of your marketing campaigns and get great returns on your investments.
The media is one of the most important assets you can leverage, and by following these tips and tricks - you will be able to figure out how to tap into the right consumer base, increase sales and distribution, and build a wider presence for your winery and wines.
Want to enter the US market with your wine? Exhibit at USA Trade Tasting and meet buyers, importers, retailers, and distributors to find your place into USA's ever growing beverage market.