How to get your beer featured by leading magazines and blogs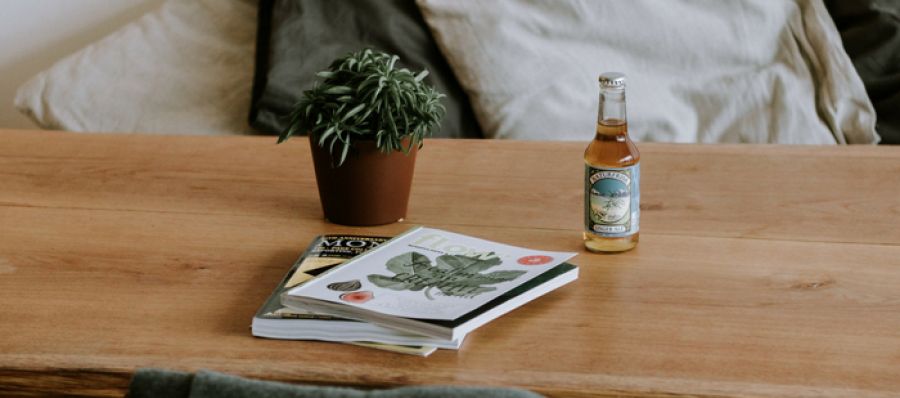 Here are 12 tips for Craft Beer Brands to get the Beer Featured in Leading Magazines and Blogs.
USA Trade Tasting outlines 12 tips for craft beer brands to get their beer featured by leading magazines and blogs.
1. Send or Deliver Samples
For reviews you only need to send a couple of bottles of each SKU, however, the more you send the merrier. Sending a carton or two for the editorial staff Friday afternoon drinks is always a good idea, and even attending the drinks to network or provide a product tasting with the staff. If delivering beer, and you don't plan it with the editor, then be prepared to not see them, and have the carton labeled with their name and your details. If you do get a chance to talk to the editor or blogger, then have a sample bottle or 6-pack just for them, plus a bottle for the tasting panel if they aren't the ones tasting the beer for the magazine or blog. Give them some merchandise or something that leaves a lasting impression. When sending samples, you could also include a flash drive (branded or not) or CD with all the images of your brand identity, which is convenient.
2. Email
Editors receive so much email, however, it is the best form of contact for brands given you can supply high res images, video links and text about the brand all at once, easy for the editor to file away on their computers. The subject line is crucial and getting the message wrong can lead to a quick delete from the editor if they think it's not relevant. As mentioned in a recent blog about what magazine editors really want, to write about your brand, the subject line depends on whether you are pitching a magazine or blog that is in-category or out-of-category. If in-category, i.e. as a beer brand, a beer magazine, beer blog, liquor magazine then you can be specific in the subject line what section or topic your beer is relevant to. Whereas for out-of-category magazines and blogs, such as for a beer brand would be Real Living magazine, Wheels, food blog, these would still be interested in beer, but your subject line would need to include your brand name, the section it relates to, and what issue, i.e. you should know if they have a beer feature coming up and therefore you are saying your beer is relevant to that edition. They also look for beers to run in a review, tasting notes section and therefore mentioning what drinking occasion your beer relates to and what time of year, what food it matches to and so on, all help. Images are crucial as well.
They need to be high resolution (high res) at 300 dpi for print magazines and low res at 72 dpi for blogs. Ideally, if you had these able to be downloaded from your website, or you have them uploaded on Dropbox or another cloud storage service, and you include a link in your email for the editor to download them. Images are crucial because images balance text and are visually appealing rather than just text. If you leave the searching of images to the editor, then they may not choose images that relate to your brand, and by providing images with your brand, its additional exposure. With the text in your email, its best to include the text in the email as well as attach it as a PDF.
3. Phone
Having a chat over the phone is always great, better still in person, however with deadlines and a mountain of phone calls, if you don't get through leave a message and keep trying. If it ends up you feel like you are hounding them with phone messages, just keep in mind they don't know you, and may not understand your product or how its relevant to their readers, so leave messages that provide some evidence of your beer being relevant. Never give up!
4. Network at events
If you attend events where editors and bloggers attend, then if you meet them, that's a great opportunity to build rapport.
5. Attend magazine and blog events
Magazines and blogs will stage their own events, and these are excellent opportunities to attend and meet them, plus for you to see if you supply product for the event, all to build rapport with the magazines and blogs, and ultimately gain some exposure from these events in their mediums, both print and online / social media.
6. Understand their readerships and editorial flow
When communicating via phone and email, it helps a lot when writing your press release, if you understand the magazine or blogs readership and editorial, so you know how to position your beer and what portion of their readerships you beer is targeted to. You can do this by downloading their media kit from their website. You can also contact the magazine and request a features calendar, either from the editorial assistant or features editor, it doesn't have to come from the editor.
7. Be Specific
If you think your beer doesn't exactly suit the magazine or blogs audience, then say so, however, explain why you are pitching your beer to them, and what section it relates to, or if you are offering a product for a gift guide or reader competition. Be precise, what issue or time of the year your email relates to, not too wordy and straight to the point. Attach high res images and all detail required, so they don't need to contact you for more info unless they choose to.
8. Lead Times
When contacting magazine editors, they are always working on editions months in advance, so if you are emailing today, be talking about the edition or feature that is three months ahead. Check the magazine's media kit for deadlines and on sale dates. For blogs, the lead times are much less, so you can be pitching ideas that might see your beer being included in a feature with days or weeks.
9. Multimedia
From a space point of view, blogs have much fewer restrictions on word count and images, plus they can include videos and link to websites. So make sure if you have video and more photos than would have been used in a print version, include them in your communication to the blogger and online editor for the magazine's website or blog.
10. Online
Obviously, blogs are online, however many magazines are online, either as an App, blog, eNewsletter, desktop version, website. Therefore, if you find you are not gaining too much luck in receiving editorial in print, try again focusing on the magazine's online mediums.
11. Awards
If you've won an award, then chances are you will be written about, so ask the question if they haven't asked you already, providing the list of results, attach your high res or low res award or trophy medal images and images of you being presented the trophy if applicable.
12. Creative Ideas
There are so many reasons why an editor or blogger can write about beer, however as to get them to write about your particular beer is the challenge. They will have their own thoughts on who to include, and if you are emailing and calling them and sending samples, merchandise, small relevant cards or gifts for Easter, Christmas, networking with them at events, then that will all help to be top of mind. As mentioned in a recent blog about what magazine editors really want, to write about your brand, a number of keywords were provided that capture the attention of editors and help them relate your beer to their readership.
• Brand Story – an authentic, believable and interesting brand story is always worth writing about
• Interview the Head Brewer, they are the Rock Star • Packaging – canning is popular at the moment, interesting labels
• Exciting and unique ingredients, process, something different to the norm
• Sessionable, craft, premium, mainstream, commercial, mid-strength, hoppy, IBU, malty, flavour (taste, aroma, mouthfeel) – use words that are relevant to the magazines readership
• Health – how does your beer carbs and calories compare to wine, cider, milk, orange juice and so on
• Travel – weekends away, does your brand have a great destination to visit?
• Merchandise – everyone loves a free t-shirt, bottle opener, glass, and son – make sure you send more than one, as the magazine editor is sure to want one for themselves (as well as use them for reader competitions)!
• Food – Does your brand have styles that are great matches to different food groups, relevant to restaurants and consumers, what glassware is used for your beer styles
• Free beer – send them samples, it works
• Drinking Occasions – give the magazine editor some pointers on your brand being relevant for different drinking occasions, such as entertaining at home, celebrating, BBQ, food pairing, tasting beer, public holidays, Christmas, NYE, Australia Day, seasons, sport, Boilermaker (match with whiskey) etc.
• Education – use your brand to make things relevant such as the brewing process, beer styles, ingredients, flavour, tasting beer, craft beer 101, food pairing, what's the difference between craft beer and VB?
• Exclusive – if you can give a magazine editor some content that no one else does, either ever, or just for a period of time, that works
• Homebrewing – cloning is very popular with homebrewers so if you can share your recipe in all grain, concentrate, extract that works
• Sponsorship – an event that is relevant to the magazine editors readership
• Competitions – either offer a product for their reader competitions or tell them about a great competition
• Charity – what is the cause, what is your brand doing, how much did you raise, etc. • Events – invite them along • Whatever your imagination can come up with, that is relevant to the magazine sections and readers • Spur of the moment, radical, never been seen or done before events or circumstances, that a magazine editor just has to see or experience – AKA guerrilla marketing, such as, as mentioned in Starting your own Brewery, by Dick Cantwell, fermenting a craft beer pumpkin ale in a bathtub in a pub or cellar door for Halloween.
Join us in New York City at the USATT ABID Conference to get in-depth insight into top sales, distribution and marketing techniques being used in the wine, beer and spirits industry Event
Producer: Beverage Trade Network
USA Trade Tasting is brought to you by Beverage Trade Network, the leading online platform dedicated to connecting the global beverage industry. Beverage Trade Network (BTN) successfully connects wineries, breweries, distilleries and brand owners with international importers, distributors, brokers and beverage industry professionals on a daily basis. Strong partnerships with international and US organizations have helped BTN establish USA Trade Tasting as a premiere sales and marketing event committed to connecting the beverage industry.