How to be a Top-Notch Wine Buyer? with MW Bob Paulinski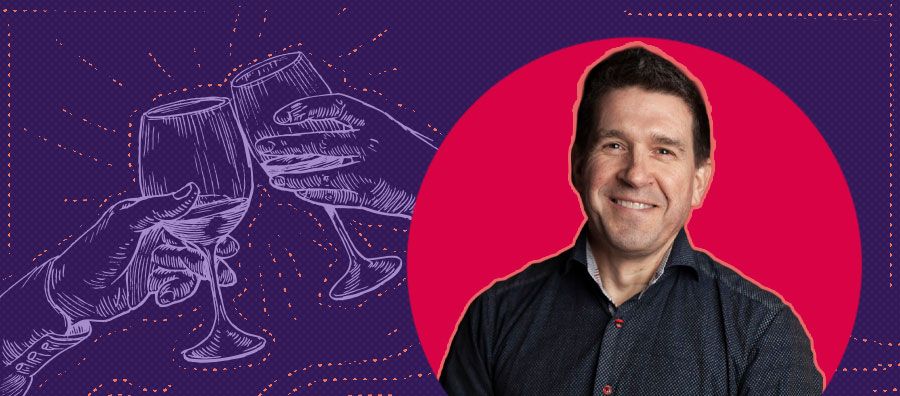 In conversation with Bob Paulinski, MW, we discuss some great insights about being a wine buyer and everything that goes into running your business successfully.
In conversation with Bob Paulinski, MW, we discuss some great insights about being a wine buyer and everything that goes into running your business successfully.
Being a wine buyer does not only include finding and purchasing wines that match your client's requirements but also selecting the perfect range to build an impressive portfolio. There's always something to learn every day so we are here to help you grow your career in buying wine, improving your skills, and a lot more. In a conversation with Bob Paulinski, MW, who has been a buyer at chains like Sam's Club, Win-Dixie, Coles (Australia), and BevMo, we asked him some interesting questions to get insights about what it takes to be a top-notch wine buyer.
What Exactly is the Role of a Wine Buyer?
Being a wine buyer demands a range of skills which include the ability to negotiate, having the technical knowledge of wine, a strong understanding of the market drivers that include the trends and influences, organizational skills, an engaging personality, and finally a passion for wines. After you have mastered these skills, being a wine buyer is just about building a portfolio of high-quality wines based on the requirements of your clients.
What is the difference between working as an Independent Wine Buyer and a Corporate Wine Buyer?
Working as an Independent Wine Buyer is where the business load falls entirely on you and you need to get your hands on everything from the pricing policy to marketing and everything that goes into approaching a business strategically. A very important aspect of it is to have a good learning ground which can be achieved by working in a wine store for a good time.
While being a Corporate Wine Buyer includes Spreadsheets, P&Ls (Profit & Loss Statements), Objectives, and Targets to hit. It is about working with a chain of wine stores where you report to an individual with your targets. The pressure here is intense. When you are hitting the numbers, the pressure tends to lay off but when you are unable to hit the numbers, the pressure keeps compounding.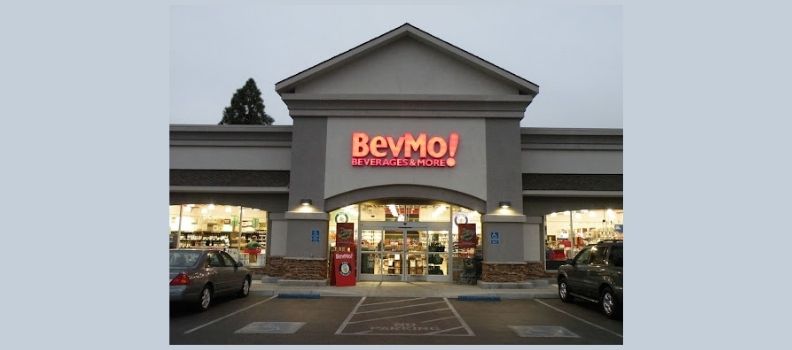 Bob was Responsible for all key AOP targets for the wine business unit at Bevmo.
What are some of the important qualifications of being a Wine Buyer?
Being a Master of Wine (MW) opens up a lot of doors, increases your credibility, and forces you to think of ways you had not thought of before. Apart from that, it is important to have some sort of sales history as it helps you in understanding price points, styles, and a lot more. Knowing the growth segments is also an important factor.
What are the most important things to consider when you are a wine buyer?
Sales, Profit Margin, Market Share, and Turnouts are some of the most important things to consider when you are a wine buyer. Market share refers to the percentage of the total market that you would capture. Once you have achieved a certain percentage of market share you aim for a higher percentage in the next quarter or year. Turnouts are the number of times you turn your inventory. While you are turning in your inventory, It is important to keep an eye on the inventory that is not moving.
How to Manage the Slow Moving Goods and your inventory?
It is important to have a portfolio that does not have distressed inventory. Nobody would be interested in buying a 4-year-old Pinot Grigio. So, before the goods become distressed, it is important to put some kind of promotion on them which helps in blowing them out. Another option that can be considered in the US is to go to the supplier and ask them for help with the distressed goods and they could help by providing money per unit sold which eventually helps you in funding your promotions and keeping a hold on your margins. Another important factor is to have a good rapport with your supplier and if they help you in blowing the distressed goods, you can promise them to bring in their producers the next time.
What can be a Massive Driver of Sales for a Wine Buyer?
Having your Private Label can be a massive driver of sales. It is something very crucial as it helps in opening price points for the buyer and becomes the cheapest way to enter the market as it lets you decide your price points. Another important driver is Portfolio Designing where you segment out your assortment while including Hard brands like Yellow Tail, Gallo, etc. These can be sold everywhere and are known by everyone and in turn help in bumping sales.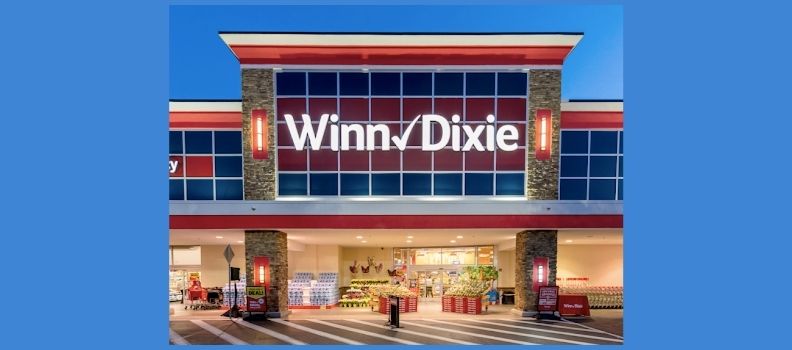 Bob was Category Director Wine/Spirits/Beer/Tobacco at Winn Dixie, managing buying for almost 600 stores.
What can be a Strategy to set you apart as a Wine Buyer?
Having a comparable product to the Hard brands in your portfolio can be a good strategy to set you apart as a Wine Buyer. The right way to do this is by looking out for potential business partners who can make a similar brand in the volumes that are needed and at cost stability. Once you have the product that can compete with the Hard brands, focus on the package design. Test the package design with a focus group. Once this goes through, it is time to collect relevant data that will allow you to make the shift from the Hard brands to the Soft brand which is the Private Label.
To implement these, it is important to focus on the following:
Placement Tactics - Placing your Private Label in the store to push the Soft brands and position them on the shelves next to the Hard brands with a shelf talker or call out.
Third-Party Reviews - Taking a review from a third party can help you in promoting your Private label and spreading the word.
Promotions - Running promotions on your Soft brand can help you grab the customer's attention and help in selling out more.
Tasting Events - If you are someone who holds tasting events at your store, holding a tasting for your Private Label could be a good promotion strategy.
And finally, to sum it all up, it is important to concentrate on the 4Ps of Marketing that are Product, Packaging, Place, and Promotion. If you have done your due diligence in marketing your product, the odds are that your Private Label will be successful.
What is something that Wine Buyers should not do?
Never buy your wines based on your preference, you are not the target audience.
What is something Wine Buyers can do to stay ahead in the business?
A few points that can help Wine Buyers to stay ahead in the business are:
1. Always take a look at the trade data or Nielsen numbers to purchase your wine. Know what's trending and sometimes you will find a point of commonality in terms of origin, style, etc. which will help you in making the right purchase decision.
2. Try to eliminate the risk factor as much as possible which will eventually help you have a focus group.
3. While looking at different regions, focus on purchasing wines that are true to that region. A person purchasing a New Zealand Sauvignon Blanc would be looking for one that is true to the region and having something not similar to their expectations would leave them disappointed.
4. It is important to train your staff with the right knowledge of your products as they are the main point of contact for the customer. Thus, it is crucial to hold training sessions especially when you roll out a new product.
5. Wine is usually associated with a good experience. Hence, it is important to build an emotional link with the customer.
6. Hitting numbers on the P&L is very important when it comes to being a good Wine Buyer.
7. Having a balanced assortment while keeping seasonality in mind will help you offer a good range of products to your consumers and help you build a loyal customer base.
8. It is essential to be very analytical. Like Bob mentions 'Ask yourself "If this was my money, would I be spending it on this?"'
What are some of the Trends Wine Buyers should focus on?
Focus on what is trending in the market, notice what are the developing niches and provide something that adds value to your portfolio. Partner with suppliers that have different items to offer. Looking at the increasing concern for sustainability, it is essential to add Organic and Vegan-friendly wines to your portfolio.
Another important trend which we mentioned before is the Private Label Program. A crucial factor of implementing this trend is that it sets you apart and leaves you with no competitors thus, allowing you to set the margins. It enables you to provide a point of differentiation and is a good point of leverage against big suppliers thus diminishing the need for Hard brands. Finally, the most trending topic amongst the millennials is Social Media. So, if you have a huge millennial customer base, it is important to leverage social media channels to spread the word about your promotions, market your products, and a lot more.
What are some of the most important tips to keep in mind being a Wine Buyer?
Being a Wine Buyer, it is important to have risk tolerance. Make sure you do your homework well so you have the right price points, packaging, and quality that you are offering. And finally "You don't always know everything about wine, the wine business is very fluid and it is always changing while some of them are stable, being aware of the moving pieces is what is important."
Which sources should Wine Buyers refer to?
Decanter, Wine Business Monthly, and of course the Nielsen Data are some of the essential sources to refer to.
You can also watch the full video in our "Inside The Drinks Business Segment"