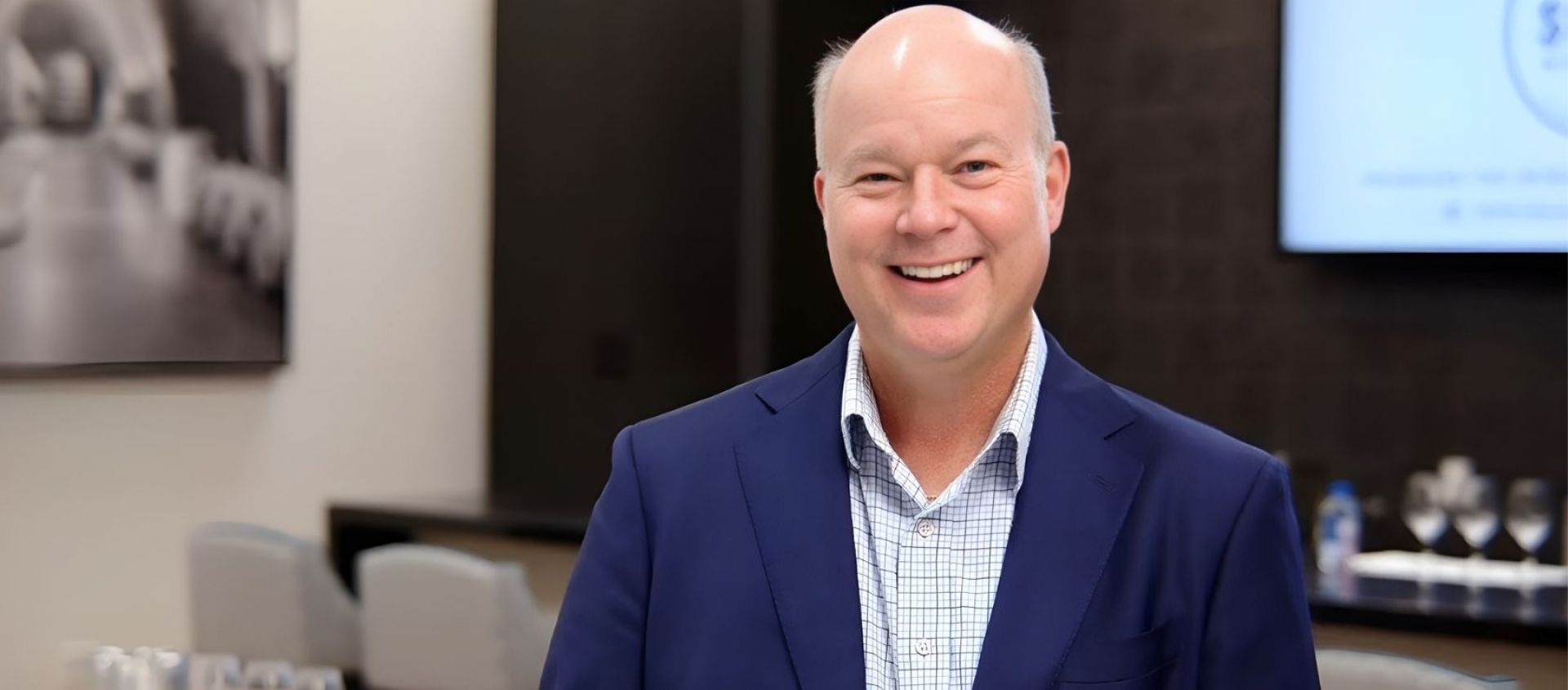 How Eric Hemer Spearheads Education at Southern Glazer's
08/09/2023
With Eric Hemer at the helm of wine and spirits education in sales, Southern Glazer's is an organization with one of the largest sales forces that is certified in wines or spirits
Eric Hemer adopted wine education early in his career and has been the Corporate Director of Wine Education at Southern Glazer's Wine & Spirits of America for almost ten years now. He has educated thousands of professionals over his career and hopes to be remembered by his students as someone who influenced them to further their wonderful journey in wine and spirits.
How has the landscape of wine education evolved since you first began your career, and what trends do you foresee shaping its future?
I started learning about wine in 1985 when I was in the restaurant business. The world of wine was much smaller then, and wine educational opportunities in the US were very limited. If you wanted to learn about wine, you bought a book or two. My first two wine books were Alexis Lichine's Guide to the Wines and Vineyards of France and Terry Robards' À Votre Santé! A Complete Guide to French Wines. France was the pinnacle of the wine world then. I was fortunate to have a manager who was really into wine and he held weekly classes on Saturday mornings for employees. Our restaurant had a great wine list and a six-bottle Cruvinet for high-quality wine by the glass, which was quite unique for Palm Beach County, Florida at the time. French, German, a few basic Italian wines (Chianti, Soave), and a couple of California wines were what most restaurants were offering; California was still a novelty and most other New World offerings were non-existent.
When I went to work for Southern Wine & Spirits in 1988, we had no formal education program. I was able to get ahead quickly because I came in with a good basic knowledge of wine. Over the years, as interest in wine grew in America, so did the desire for wine knowledge. More publications dedicated to wine were launched and organizations like the Society of Wine Educators expanded to include consumers and trade, and not just college professors, who were the original members. As with so many things, the internet opened up a whole world of wine educational opportunities for consumers and professionals alike. Today, everyone in the 3 tier system is more wine savvy, and formal wine training is requisite for any wine sales organization. More and more consumers are interested in learning about wine, and new wines from unfamiliar regions appear on a regular basis. I believe the mind-boggling wine diversity available to today's consumers will continue to drive wine education forward.
With your involvement in various wine education organizations, which collaboration or project stands out to you as having made a significant impact on students' understanding of wine?
We use several outside educational organizations for product certification, including the Court of Master Sommeliers, Italian Wine Central, the Institute of Masters of Wine, the Society of Wine Educators, and the Wine and Spirits Education Trust (WSET.) All have had a positive impact on our student's understanding of wine. However, the most impactful has been the WSET. To date, Southern Glazer's employees have over 10,000 total WSET certifications at various levels, in wine, spirit, and sake.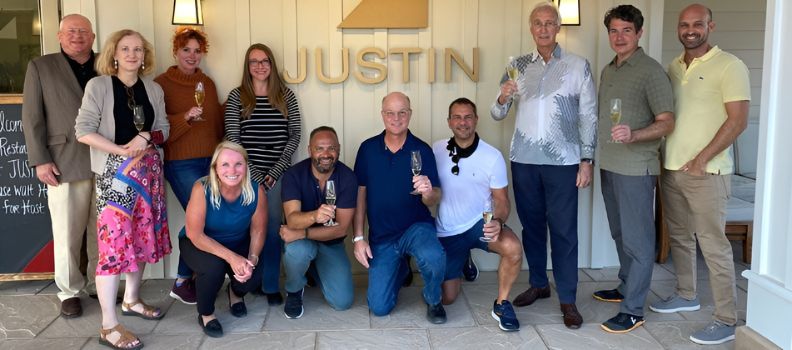 As the wine industry embraces more sustainable practices, how are you incorporating discussions about sustainability into your wine education programs?
I and my team of educators discusses sustainability, organic, biodynamic, and regenerative cultivation in nearly every education program or presentation we do. The wine industry has become much more aware of sustainability and green practices of all types over the last decade or so. I also just finished creating a certification course called Going Green: A Guide to Alternative Winegrowing, which is posted on our Southern Glazer's University website for all employees to take.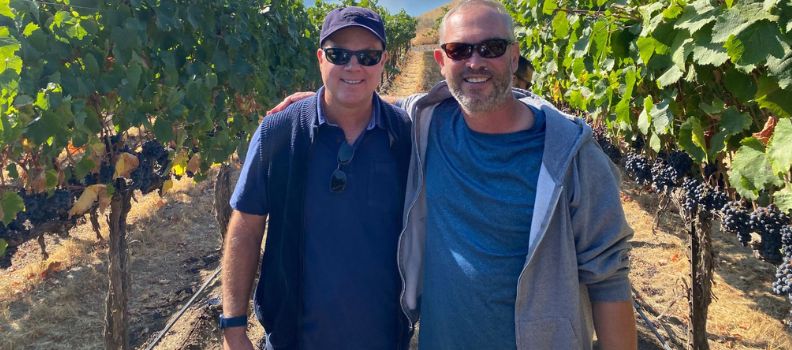 You've been integral to examinations for organizations like the Court of Master Sommeliers and the Institute of Masters of Wine. What advice do you give to aspiring candidates to succeed in these challenging assessments?
Be mentally, emotionally, and physically prepared. Make sure you have the support and complete understanding of what you are about to undertake from your employer and family. Be organized and thorough in your preparations and practice. Completing either program is like running a very long marathon. Understand just how long it may take in order to succeed. Have patience, perseverance, and determination.
In your opinion, how does the digital age influence the way wine education is delivered and received, and how have you adapted to these changes?
The digital age has completely changed the way all education may be delivered and received. It was a blessing during the pandemic, allowing us to continue our educational endeavors via Zoom and other methods of remote learning. Many of the outside certification programs we employ are now completely online. It has been good to get back to face-to-face learning, but I believe the paradigm shift will be permanent and all forms of delivering and receiving education will be a hybrid of physical classroom and distance or online learning.
[[relatedPurchasesItems-46]]
Given your expertise, could you highlight an underrated wine region or variety that you believe deserves more recognition and attention?
Yes, I believe that the Languedoc region, also known as the South of France is making high-quality wines at very affordable prices. It is also a leading region in terms of organic/biodynamic production. It is best known for full-bodied red and dry rosé wines, but it grows a white wine variety that flies way under the radar in the United States. It is Picpoul de Pinet, or just Picpoul. It is a dry, medium-bodied white wine with fresh herbal, citrus, and apple notes with a hint of salinity on the finish. Delightful as an aperitif or with fresh seafood of all kinds. I just returned from a visit to Great Britain and enjoyed Picpoul by the glass in several restaurants. It seems to have caught on very well there but is much more difficult to find here, for some reason. The name may be a bit of a hindrance, not really sure.
What role does storytelling play in wine education, and could you share a personal anecdote or historical narrative that you often use to captivate your students?
It plays a much bigger role than many people realize. But like any subject, good stories bring them to life. There are so many historical narratives in wine, but one that comes to mind as I recently visited the place is the story of how the famous French appellation of Hermitage came to be. As the story goes, a 13th-century knight named Gaspard de Sterimberg who after returning from fighting in the Crusades, decided to live as a hermit and devote his life to God for his remaining days. He built a small chapel near the top of the hill today called Hermitage overlooking the Rhône River. A recreation of this chapel exists today and is one of the most photographed sites of the Rhône Valley. It also happens to sit in the middle of the best terroir in the appellation.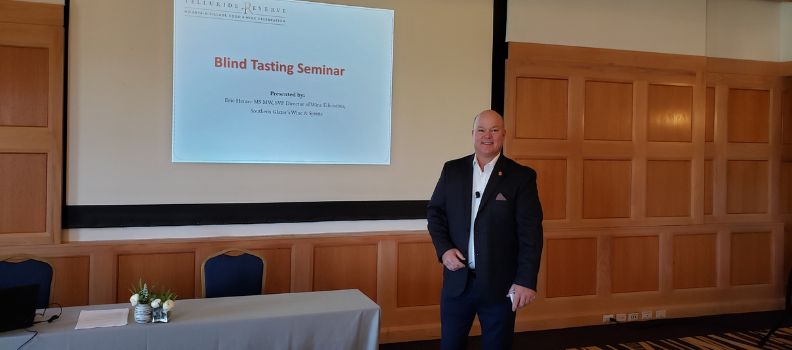 How do you navigate the delicate balance between the rich tradition and history of winemaking and the ever-changing palate preferences and trends of modern consumers?
We are constantly reminding the younger generations of the classic wines and regions while introducing newer wines and regions. It is a lot of work. Not easy. Especially as many of the classic regions (Bordeaux, Burgundy, etc.) are increasingly expensive and often out of the price range of younger/newer consumers.
What role do cultural and culinary contexts play in enhancing the appreciation and understanding of wine, and how do you incorporate these aspects into your teachings?
I teach the philosophy of what grows together and goes together when discussing food and wine. This is easy to grasp when discussing countries and regions with a winegrowing tradition, like France, Italy, and Spain, for example. People quickly understand the concept of pairing high-acid, tomato-based sauce with a high-acid red wine like Chianti. It is a bit more difficult when discussing Asian cuisine as many Asian cultures and cuisines don't traditionally produce wine. I often have people of Asian and Latin descent in my classes and when we discuss and taste wines, I ask them to tell us what native foods they think would go well with the wines. This leads to interesting discussions. Certain Asian regions shun white wine in favor of red due to the cultural significance of the colors white and red.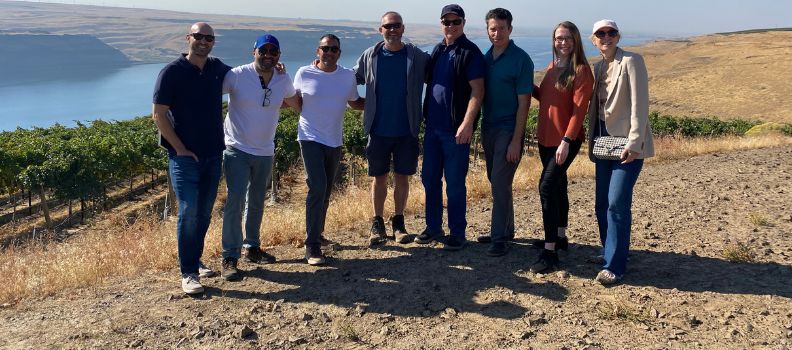 Looking ahead, what are your aspirations for the future of wine education, and what legacy do you hope to leave behind in your contributions to the field?
I think wine education has a bright future as interest in wine continues to grow, especially in North America, but also in emerging countries in Asia and South America. The more interest there is in drinking wine, the more interest there is in learning about wine as it can be so complex and intimidating to the new wine consumer.
I hope to be positively remembered by the thousands of students I have taught over the decades as a source of inspiration to them as they embarked or continued on their journey through the fascinating world of wine.
In conversation with Malvika Patel, Editor and VP, Beverage Trade Network