Enjoy your Evening with Plant-Based Alcoholic Beverages- Cheers!
11/07/2022
Plant-based alcoholic beverage options for vegans are increasing due to the rising knowledge about the use of animal ingredients in beverages.
What is your drink that you want to enjoy with your plant-based burger on a vegan bun made without the use of animal products? More importantly, are you certain that your preferred beverage is indeed made from plants?
Many people simply believe that the drinks they're sipping with dinner are vegan, but this is frequently not the case. Honey, cream, gelatin, isinglass (fish bladder), carmine (produced from cochineal beetles), casein (from animal milk), and egg whites are some examples of ingredients that can be found in alcoholic beverages. These items are used to give drinks a better texture, filter them, refine them, and improve their aesthetic appeal. But for those of us who are vegan, eating animal products is not enticing.
[[relatedPurchasesItems-34]]
As a rising movement, veganism has evolved far beyond a trend and is now a way of life for many people all over the world. As a result, the range of vegan restaurants and products has increased to meet the need of this captive market. As the vegan alcohol market has boomed in recent years the global beer and wine industries have become filled with specific vegan ranges along with improved sourcing, labeling, and packaging.
What are the Vegan Alternatives?
Several beers and wines naturally settle, thus they don't need a second filtration method. This type of brewing process is more traditional and still popular among brewers. But there are also vegan substitutes for isinglass, like pea protein and carrageenan, which are made from Irish moss.
There are a variety of delightful vegan flavors available that can spice up your beverage without introducing more cruelty. The majority of brewers use various hop blends to generate distinctive flavors, and you might also come across some unique vegan additives like berries and citrus fruits. Here we will talk about two of the most consumed alcoholic beverages- beer and wine. And the brands that are offering vegan beer and wine to their customers.
Vegan Beer:
Since the yeast naturally sinks to the bottom of storage tanks, kegs, bottles, and cans of beer are frequently pasteurized or filtered without isinglass, making vegan non-cask beer more popular.
Today there are lots of vegan beers in the market! These vegan beers are some of our favorites that are widely accessible. But we also strongly advise visiting your neighborhood craft breweries!
The Ultimate Vegan Beer Guide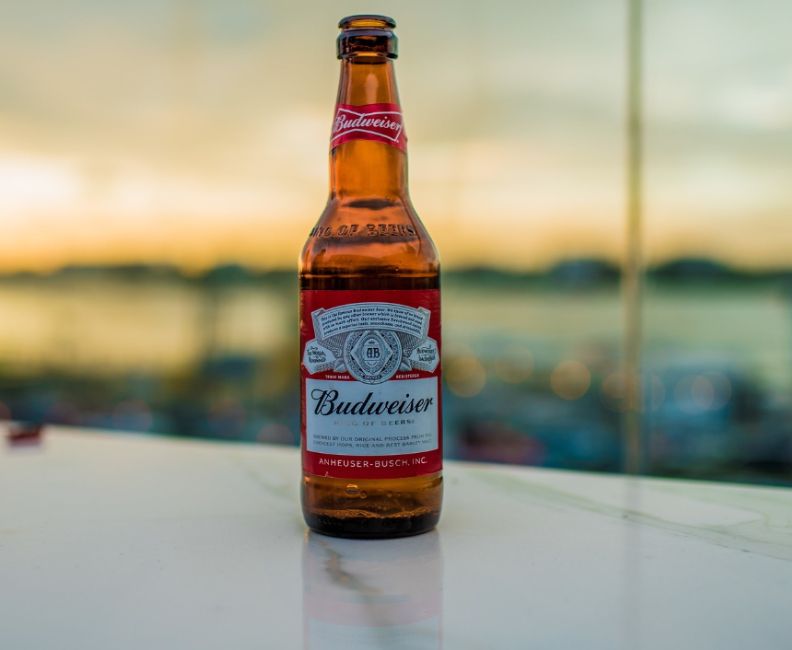 Image Source- Budweiser
Budweiser
Irrespective of preference, Budweiser is undoubtedly one of the most renowned beer brands worldwide. The business, which is owned by Anheuser-Busch, has deep German origins and has been around for more than a century and a half. They have a range of vegan beers which includes Budweiser, Bud Light, or Bud Light Lime-a-Rita.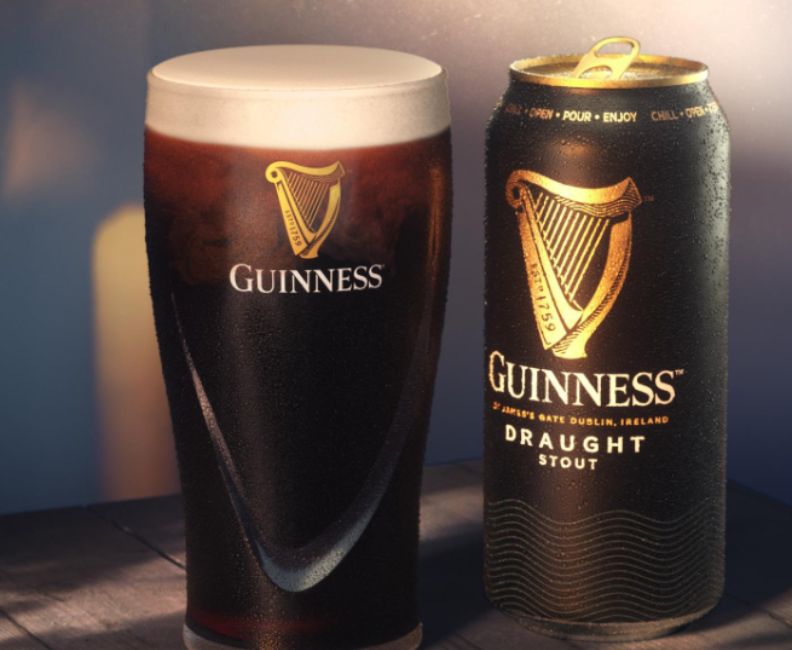 Image Source- Guinness
Guinness
The world-renowned Irish brewery Guinness once filtered its stouts through isinglass. But the business declared in 2015 that it would become vegan, keeping its word by 2017. Today, the majority of Guinness beers are vegan much to the delight of the stout fans. According to Barnivore, there are also a few non-vegan beers on the list, such as the Harp Lager, Nitro IPA, Citra IPA, Rye Pale Ale, Hoppy Pilsner, Dublin Amber Ale, The 1759, and Rockshore Light.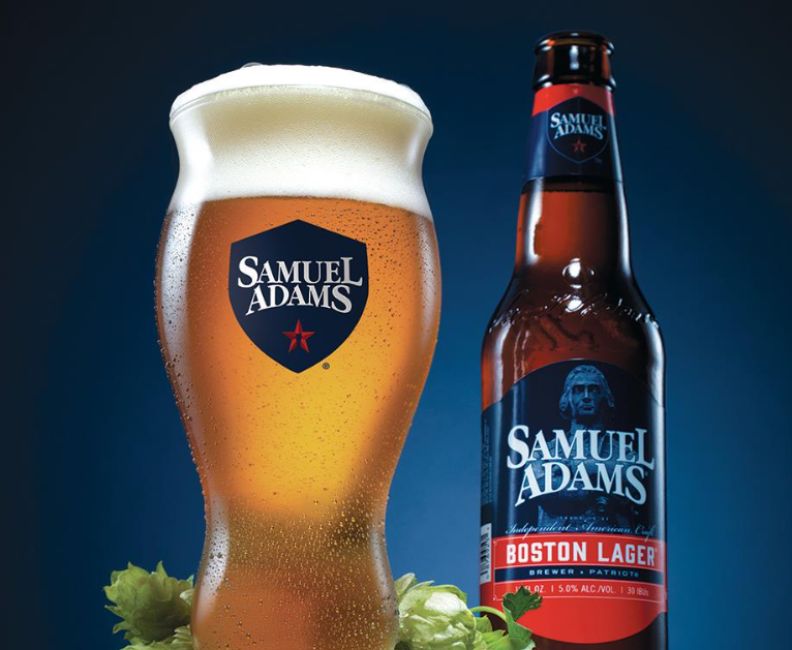 Image Source- Samuel Adams
Samuel Adams
Boston Lager by Samuel Adams is a delicious full-bodied craft beer that has a 5 percent ABV. The majority of Sam Adams beers, including its Summer Ale, Black Lager, and OctoberFest, are vegan as well. The only non-vegan variants of the brand, according to Barnivore, are Cherry Wheat, Honey Porter, and Latitude 48 IPA.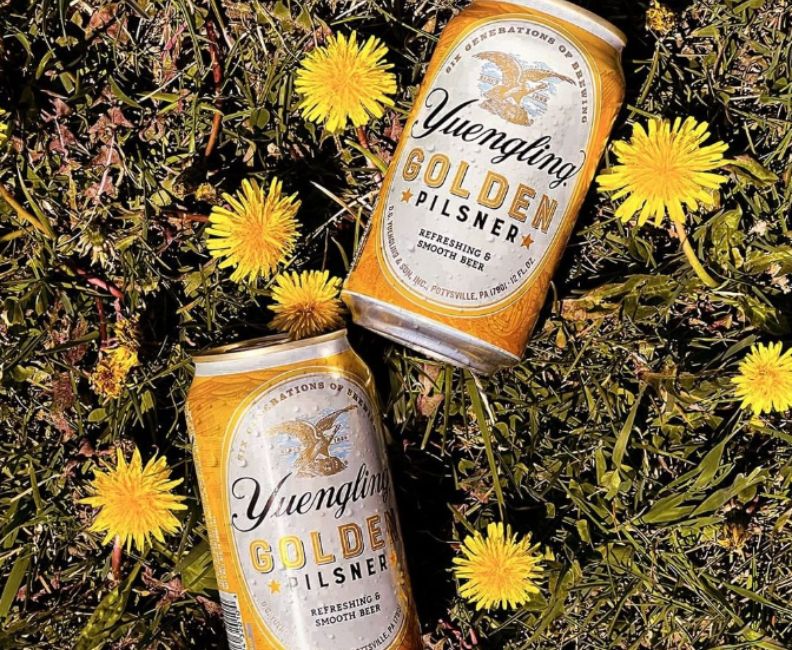 Image Source- Yuengling
Yuengling
Yuengling is not only the oldest brewery in America, but it is also vegan. The Pennsylvania-based company, Yuengling, was established in 1829 by German immigrant David G. Yuengling and is known for its classic amber lagers and American pilsners. Additionally, it aspires to use sustainable business techniques, such as sourcing local products, recycling waste, using spent grain as fertilizer, and supplying food processors with discarded yeast, which is used as an additional source of protein.
Wine for Vegan
For wine drinkers who are vegan or vegetarian, things are getting better. When the mood strikes, you may live a rigid vegan lifestyle and still sip on a fine Pinot. To authentically label their wines as vegan, more and more wine producers are choosing to utilize mineral and plant-based fining agents including silica gel, bentonite (a form of clay), and plant casein. Another vegetarian and vegan ingredient is activated charcoal.
Additionally, a large majority of winemakers all over the world are against fining or filtering their wines, allowing them to self-stabilize and self-clarify. These wines typically specify not fined or not filtered on the label. Some wineries are also choosing not to utilize manure as fertilizer in their vineyards because it is an animal product.
Here are 5 Vegan-Friendly Wines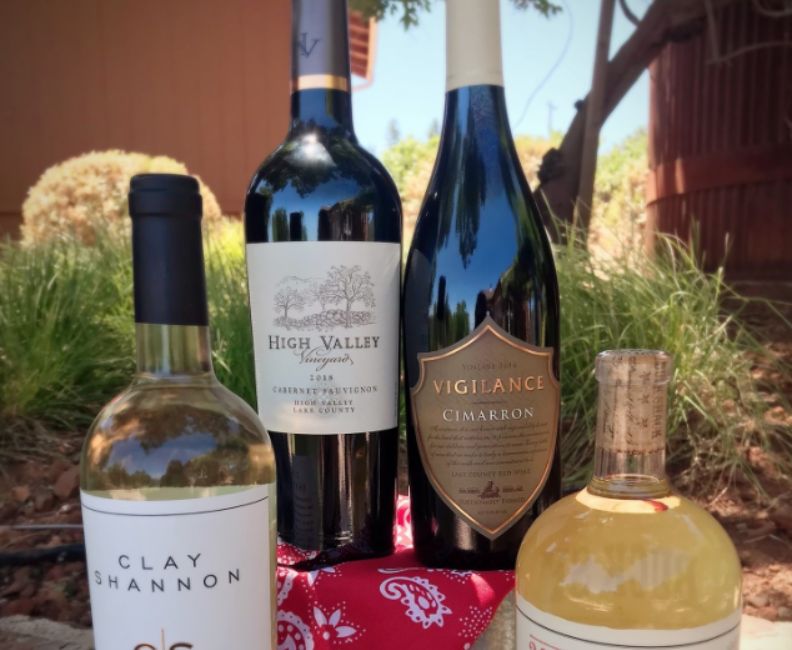 Image Source- Vigilance
Vigilance
All of the wines produced by Vigilance, a sub-brand of the Shannon Ridge wine family, are vegan. They also produce Cabernet Sauvignon, Pinot Noir, and other red varietals in addition to their white wines.
With their dedication to a farming and winemaking approach that prioritizes the environment, they are influencing change and establishing industry standards.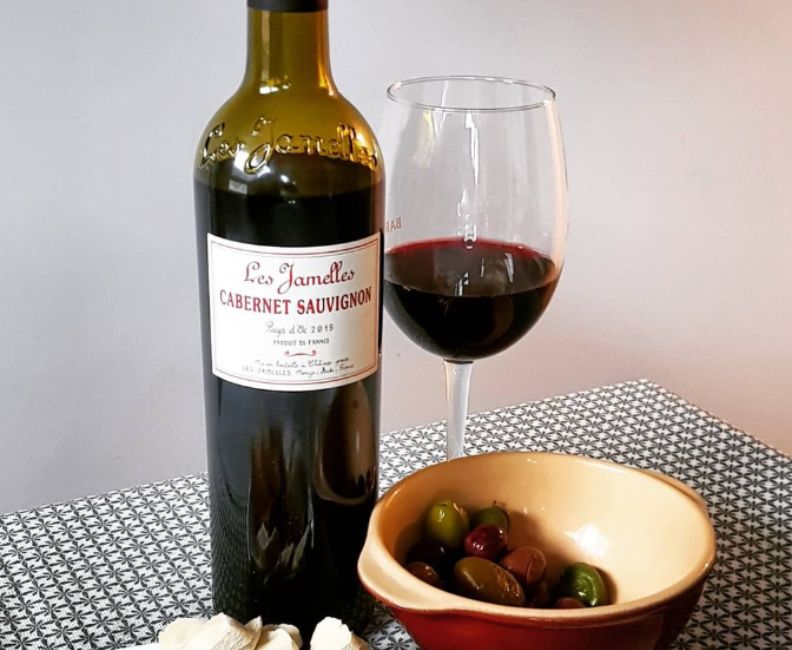 Image Source- Les Jamelles
Les Jamelles
All of Les Jamelles products are vegan. They reportedly "only utilize ingredients of vegetable or mineral origin" in the fining process because they were extremely concerned about possible allergy problems with the use of animal products. But the availability of these wines isn't quite as widespread as some of the other vegan wines.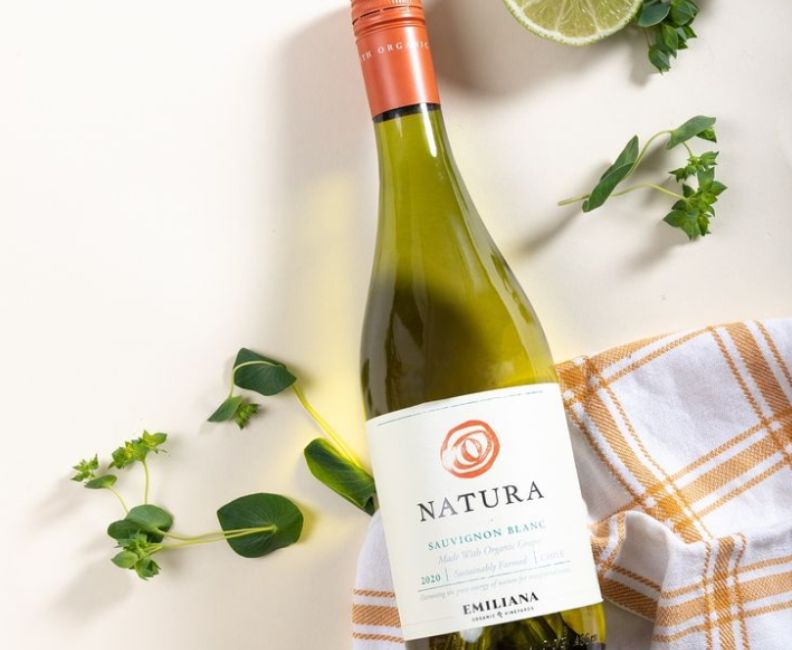 Image Source- Natura
Natura
Natura is another company that has made it clear on its website that they are pro-vegan. Additionally, they also use grapes that are cultivated organically. They have a wide collection of wines and none of them are made with animal products!
The best, healthiest, and highest quality organic grapes are used to make Natura, one of the best organic wines. These natural grapes, which have been grown with the utmost regard for the environment, are made into one of the premium quality organic wines in Chile.
Image Source- Summer Water
Summer Water
The brand Summer Water is working hard to establish itself as THE summer rosé, and they're succeeding magnificently. To make sure that their customers never run out of their preferred vegan rosé, they even provide subscriptions and bulk orders on their website. They also sell through liquor stores and retailers such as Whole Foods in several U.S. states, despite being primarily focused on online orders.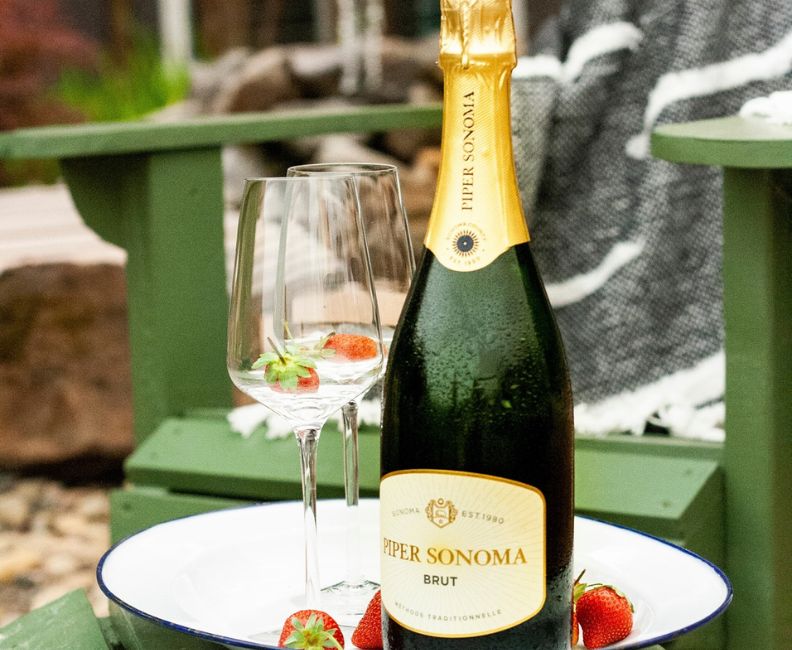 Image Source- Piper Sonoma
Piper Sonoma
Now you can enjoy your vegan sparkling wine with Piper Sonoma and they are the expert in this field. Their most popular sparkling wines are Brut and Blanc de Blancs, which are available at prominent retail stores like BevMo and even small independent liquor stores.
they handcraft each of their sparkling wines using the Méthode Traditionnelle that is used to make the best Champagnes. Then, they age it on their lees after undergoing a second fermentation in the bottle. They put a lot of time and effort into this labor-intensive procedure, which yields rich wines with a creamy mouthfeel and small bubbles.
Sip your favorite vegan wine and check Everything you Need to Know about Vegan Wines from the Sommeliers Choice Awards to know more about vegan wines and other wineries that produce such delicious wines. If you are more of a spirit person we have something for you also, check out the award-winning Vodka is Vegan. 'Vodka Is Vegan' won a silver medal at the 2019 Bartender Spirits Awards. VIV was developed with the goal of providing the world with the smoothest "foot-in-the-door" into veganism. The vodka's creators, Phil & Matt, wanted the vodka to be so smooth that it could be drunk comfortably. It is distilled 5 times from the distilleries' finest grains for the world to enjoy. As Phil & Matt say, "May a bottle serves as a symbol of compassion for animals. And may we all live in peace and harmony. Cheers!" Bartender Spirits Award is a spirits competition whose aim is to provide independent and honest reviews for brands targeting the U.S. bar trade. The judging panel consists of some of the most renowned names in the U.S. bar industry, all of them with extensive expertise within the on-premise industry.
Written by Aparna Dutta, Beverage Trade Network