Cocktail Bars in New York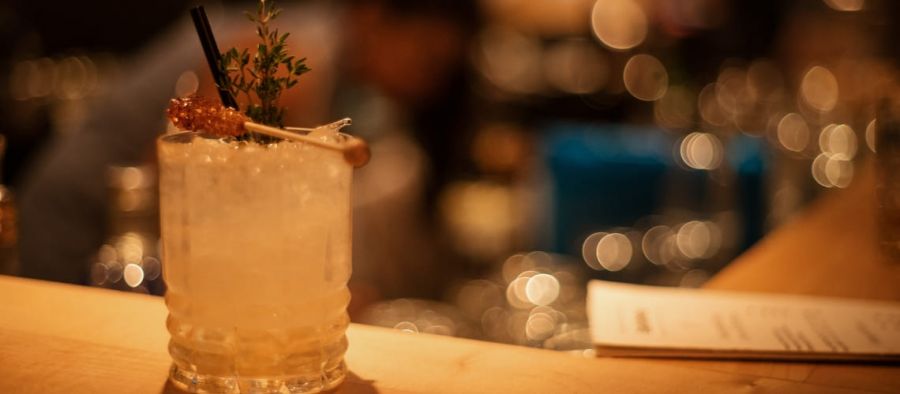 Here is a list of several good cocktail bars to visit in New York while you are at USATT
Clover Club
Clover Club is a premiere cocktail bar in Brooklyn. Clover Club means exquisite cocktails, real food and an atmosphere of true hospitality. The original Clover Club was a select group of Philadelphia journalists who, from 1882 until the 1920s met once a month at the Bellevue Hotel to drink and eat and talk. Here at the new Clover Club, they've been striving to follow in those old-time Philadelphians' footsteps since they opened back in 2008. They want you to drink and eat and, above all, talk, and they do their best to provide a place where you can enjoy such things to their fullest.
Maison Premiere
Maison Premiere, an Oyster House and Cocktail Den are reflective of the staple establishments of New York, Paris and New Orleans. Inspired by hotel lobbies of days gone by, afternoons in Paris cafes, late night dinners brooding over bivalves and wading through glasses of pastis and absinthe, they bring to their guests a list of oysters from 30 different varieties based on market availability. Their Absinthe list boasts the largest collection of premium Absinthes in New York City and in honor of the ceremony and traditions of Absinthe, Maison Premiere's ode to the green fairy can be found center stage dispensing chilled water in the form of the world's most accurate working replica of the Absinthe fountain which once flowed in the Olde Absinthe House of New Orleans.
Employees Only
In 2004, Dushan, Henry, Igor, Jay and Billy set out together to create a local bar with a focus on elevating the craft of the cocktail. Their hard work and creativity resulted in a new experience where one could enjoy the best drinks and delicious food, all served in a beautiful space without pretence. Twelve years later, their vision remains intact. Employees Only have been one of New York's most popular cocktail bars since it opened in the West Village in 2004. Employees Only is located at 510 Hudson Street between 10th and Christopher Streets in the West Village.
The Up & Up Bar
The Up & Up is a craft cocktail bar in Manhattan's Greenwich Village. Follow the illuminated arrow pointing down the stairs leading from MacDougal Street into a historic space, once home to the Gaslight Cafe, the birthplace of the Beat Generation and venue for some of the most storied musical acts. Here, nestled among the William Morris wallpaper, marble, brass, and wood, you will find a new kind of neighborhood cocktail bar, One where hospitality and skill work in concert. Guided by the mantra, high-end, low-key, the Up & Up is the perfect marriage of an intimate cocktail den and a social, comfortable, neighbourhood bar.
The Summit Bar
The Summit Bar was opened in 2009 by owners Greg Seider & Hamid Rashidzada. They first thought of opening a hand-crafted cocktail bar when they were working together at The Mercer Kitchen. While bartending at The Mercer, Seider used the extensive ingredients available from their kitchen as a source of fresh seasonal herbs and global spices to create his original style. With an extensive collection of newly designed cocktails that Seider created over the years. Seider & Hamid decided to open their venture in the Alphabet City area of the East Village. In The Summit Bar's first year of opening, it was graciously awarded "Most Democratic Cocktail Bar" by Time Out Magazine and "Best Cocktail Bar of New York 2010" by New York Magazine.
Bemelmans Bar
Named in honour of Ludwig Bemelmans, the creator of the classic Madeline children's books, Bemelmans Bar is a timeless location that continues to attract socialites, politicians, movie stars and moguls with its extensive drink menu and nightly live entertainment. The bar maintains its Art Deco legacy with chocolate-brown leather banquettes, nickel-trimmed black glass tabletops, a dramatic black granite bar and a 24-karat gold leaf-covered ceiling. Guests are charmed by its distinct New York style and the large-scale murals in the hotel bar, the only surviving Bemelmans Bar open to the public.
Death & Company
Opened on New Year's Eve 2006/07 in Manhattan's East Village, Death & Co quickly became a cocktail institution, owed greatly to its staff of incredible bartenders. In 2010, Death & Co won Best American Cocktail Bar and World's Best Cocktail Menu at Tales of the Cocktail Spirited awards. Death & Co continues to receive worldwide recognition as a cocktail industry leader. The Death & Co book is the definitive guide to the contemporary craft cocktail movement, from one of the world's most influential and lauded bars. Featuring hundreds of recipes for original creations as well as classic drink cocktails, Death & Co is not only a comprehensive collection of the bar's best—it's also a complete cocktail education.
Analogue
Analogue is a cocktail bar located in the heart of Greenwich Village. Its name references both the records played over a vintage Hi-Fi setup and the idea that it offers an escape from the digital world in which we live. It is a place where people can enjoy and hear a conversation and have a great drink in a relaxed and friendly environment. Analogue features a cocktail-driven menu, along with an extensive lineup of scotches and bourbons, craft beer and a concise list of great wines. Analogue features live music on a weekly basis, with bands coming in from all over New York City and beyond. It offers an alternative approach to traditional jazz clubs, with no cover charge or assigned seating.
Bar Goto
BAR GOTO specializes in craft cocktails and comfort Japanese bar food. A thoughtful selection of Wine, Champagne, Beer and Sake is also available. It is located at the Lower East Side. It opened by Kanta Goto. The Bar Goto is known for its Sakura Martini (sake, gin, maraschino liqueur, cherry blossom), but also serves Japanese appetizers, such as Kombu celery, Japanese cabbage pancakes, and miso chicken wings.
Mother of Pearl
Mother of Pearl is a postmodern Polynesian restaurant and cocktail bar. Mother of Pearl is serving sophisticated tiki cocktails & Hawaiian-inspired plates in a chic setting with island flair. Mother of Pearl is located in the former Gin Palace spot. Mother of Pearl is run by Jane Danger and Ravi DeRossi.