Brands: Your Consumers Need To Hear From You Right Now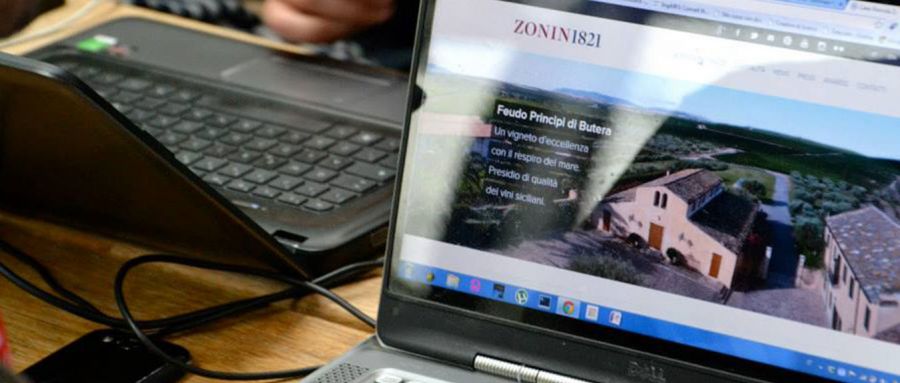 The COVID-19 pandemic is causing a heavy drift in the drinks industry. However, even during this, you need to make sure you communicate with your customers. Here's how.
During the crisis, that is the COVID-19 outbreak, a lot of drinks brands might focus on sales, operations, and staff, and might tend to forget about their customers. However, as a brand, you need to know that your customers are one of the most important parts of your journey. Think about it this way, if no one is buying your wines, or beers, or spirits, then your brand isn't going to work anyway right? So of course, your customers should be your focus.
Business obviously isn't going to be the same anymore. Your entire strategy, including marketing, needs to be rethought - and since your customers are at the immediate receiving end of this, you need to think about them first.
Imagine this, bars and restaurants are closed, so of course, your drinks aren't being sold there. Yes, there's retail and you're probably delivering, but then again, are people really paying attention to what they're picking off the shelves right now? What you want here is to make sure your customers remember you, and recognize you when they're out there. You don't want them to forget your brand - so it's prime to keep in touch with your customers.
The question is, how are you going to keep in touch with your consumers right now? And what are you going to tell them?
Here are a few ways you can keep in touch with your customers, and all that they need to hear from you.
Tell them what you've been up to
Consumers love being a part of a brand's journey, it makes them feel like the brand is made especially for them. For them to feel this way, and be in tune with your brand, they need to know what you've been up to. Tell your customers what you're doing right now. Are you delivering? Are you producing? Are you involved in helping out in some way? Keep them updated with all that you're doing.
If you're helping the industry or even your state in any way possible, tell them you're doing that. Customers usually see their brands as crisis advisors, and most of the time support them, even more, when they know of the good that the brands are doing.
---
BTN Online Course - "China Wine Sales: How to Get Importers, Distributors, and Retailers to End Consumers"
---
Educate them
A good way to keep in touch with your customers is by educating them. Remember that social media is a powerful tool, and people are on it for a good part of their day right now. As a brand, this is the time to show your credibility to customers. Educate the public with what is happening right now, give them the facts, tell them what the industry is going through. News is something that everyone craves for, so make sure you turn your platform into a credible source for news. Not only will this bring you closer to your existing customers, but it will also pull in new eyes to your brand.
Offer them deals or dropped prices
As a brand, it's very important to make sure you're getting some sort of sales if possible. With on-trade shutting down, off-trade is your only option right now. A lot of brands are dropping prices and offering their customers different deals such as free same-day delivery, lower prices on wines, maybe a combo of wines. It all comes down to what you're willing to do right now to make sure your customers still buy from you, remember you, and know that you're still there in the market.
See what you can do to help
A lot of your customers might need help right now, so try to go the extra mile to help them. If you can get food packages sent out, then do that. Any type of support that you can give your customers is vital right now. They are going to appreciate it, and it will definitely build a stronger relationship between you and your customers.
Connect people with each other
As a brand, one of your most powerful tools is the digital world. Let's be honest, you can't really focus on selling right now, but what you can focus on is the people. Everyone is looking to connect with others right now. A great way you can do this is by creating a talking forum for your customers where they can talk to each other. Think about it this way, two or three people from the same area connect with each other and end up helping out during the crisis. It's your brand that would have brought them to do that, and that will definitely resonate with the customer on a personal level.
In the end, remember that talking to your customers is very important, whether it's in the best part of your journey, or during a crisis. So right now, make sure you're communicating with your customers.