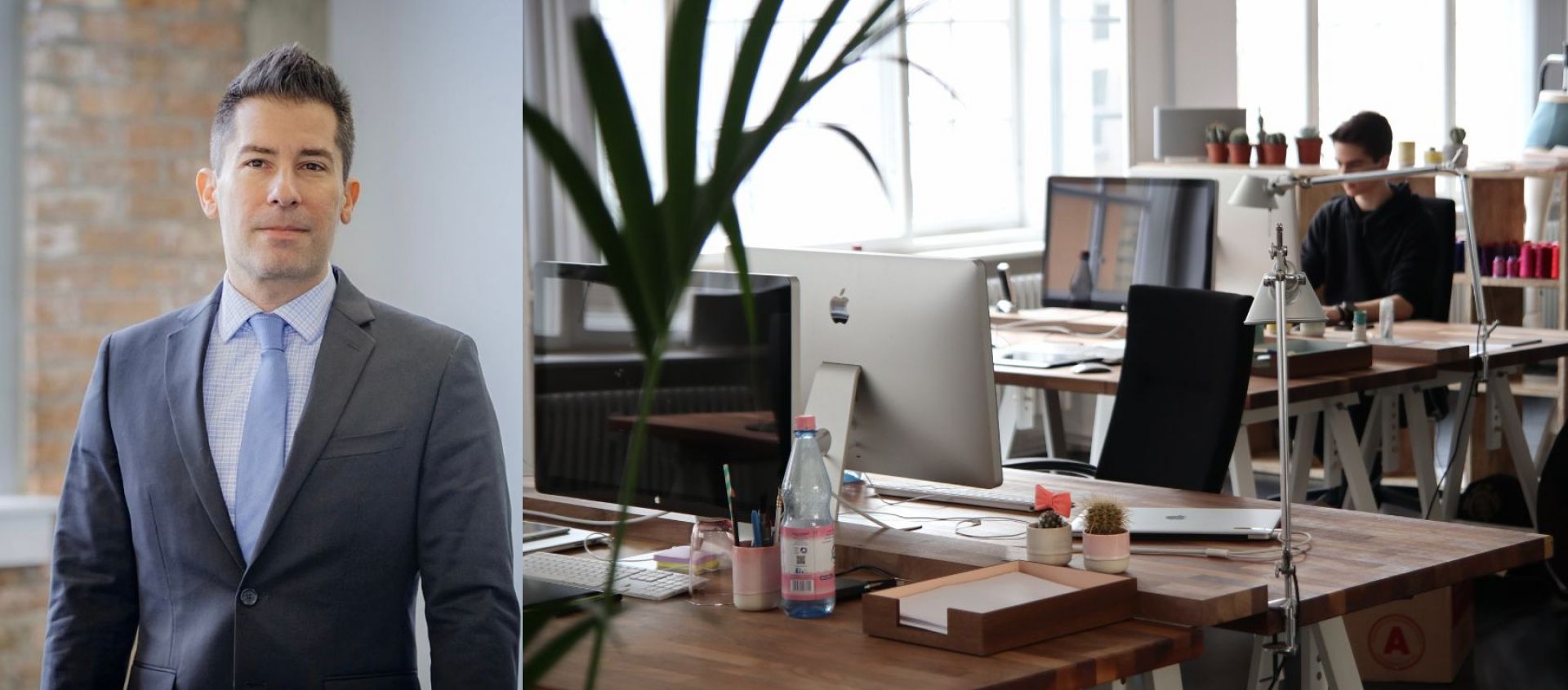 BEYONDBARS with John Laloganes
25/04/2023
Addressing Mental Health in the Hospitality Industry.
1) What are some common mental health challenges faced by individuals working in the hospitality industry?
Mental health problems such as depression, anxiety, and burnout are quite common in the hospitality Industry. Due to the nature of the industry, especially the beverage segment featuring long hours, late nights, physically demanding, and working fast, the sometimes chaotic environment can lead to some workers using less than optimal coping methods for dealing with these day-to-day challenges. To make their struggles worse, some workers can get caught up in the vibe of fun and party time…leading to going out with coworkers after their shift and making a late night even later. Oftentimes these late-night encounters involve engaging in alcohol and drugs which can worsen their challenges or even further trigger symptoms of anxiety, depression, or burnout.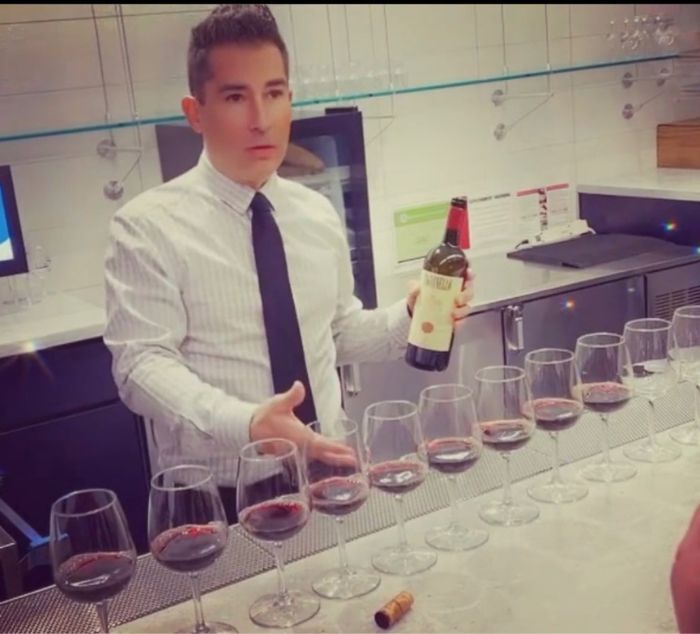 2) What are some best practices that hospitality businesses can implement to promote employee wellness?
There is no one best practice. But as conversations go on, we are learning more and more. As a manager, we need to be attentive to the signs of stress, depression, and anxiety in order to maintain productivity and a healthy nontoxic work environment. Many people still feel a stigma attached to mental health issues, which is why providing an open and non-judgmental work environment for workers to express their feelings is so important.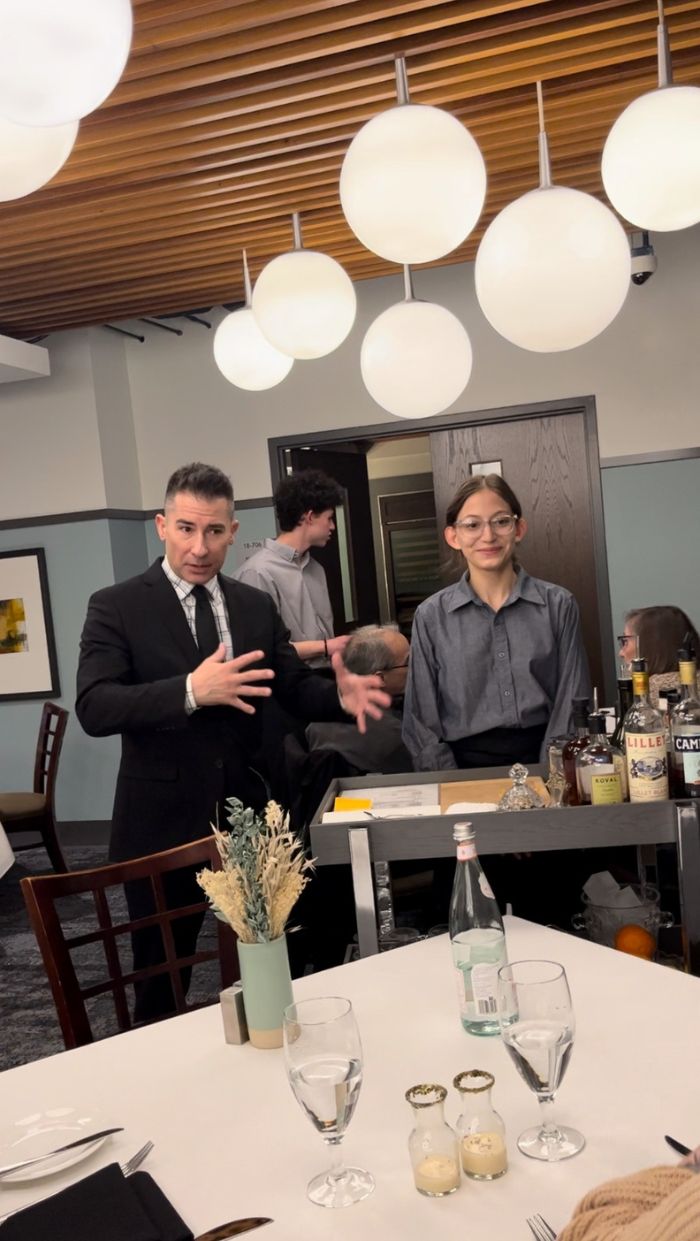 3) How can employers create a safe and supportive environment for employees to talk about their mental health?
Modern-day managers should recognize the importance of building a culture and a sense of community amongst one another. The manager could be striving to encourage conversations and open communication. As a leader, I always strive to greet everyone by name when the day starts and engage in some basic conversation to catch what's new with everyone. This also gives me a gauge as to how everyone is feeling. If I sense that someone is off, I make it a point to let them know that I am always open to listening. I am here to support them. After all, if my employee is faced with some demanding external life challenges, how can I expect them to be focused on providing excellent service and tending to our guests' needs?
4) What role can managers and leaders play in promoting self-care and wellness among their teams?
Modern-day managers hopefully recognize that guest service will only be as good as our service staff is capable of us to be. Meaning, it is the service staff that is on the front line. One of my favorite philosophies was coined by Jim Sullivan back in the 90s and it goes, "If you are not serving the customer, then serve the person who is". I have lived by those words for a long time. Recognizing how my job is really about supporting and guiding my staff to feed off my tone and energy. Genuine positivity can be powerful.
5) What does a well-balanced day look like to you?
A well-balanced day for me means having a routine that begins with having good sleep, making a coffee, and slowly easing into the day. Eating well and placing an emphasis on being well hydrated and having a nutritious meal before going to work Mentally preparing myself for the day ahead. I have learned to apply a lot of positive self-talk, before entering my workplace. Choosing to control my mood rather than allowing it and other external variables to take hold of my own mind and my mood.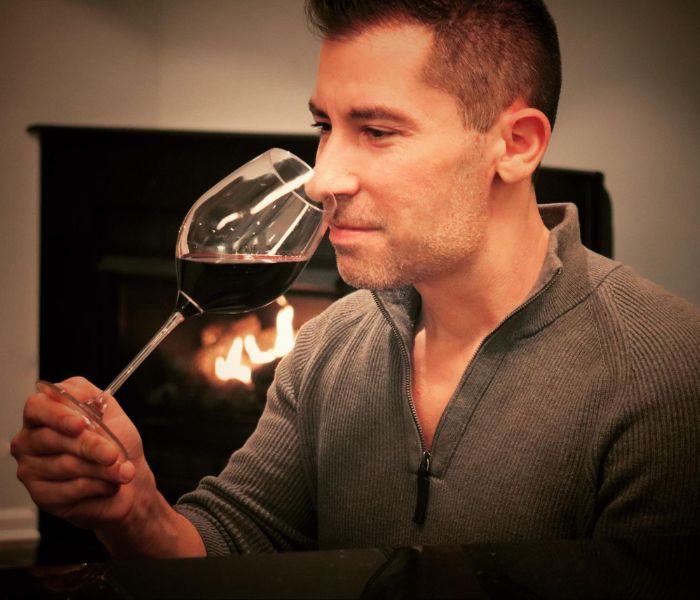 6) What kind of leave structure do you have or think is ideal for employee wellness?
Learning and striving to find a balance or work and personal life. Personally, I do my best to make time for outside hobbies. These hobbies work towards rejuvenating my spirit. I try to serve as an example to my people, knowing that it's important to maintain one's personal life outside of the industry, through hobbies (photography, music, reading), exercise, and having healthy personal relationships. Family is central to my life, so finding time to stay in touch through Facetime or quick visits is important. When work is over, go home. It's important to set up personal boundaries…reducing or removing people that feel toxic or counterproductive to allowing yourself to live a healthy proactive lifestyle.
In partnership with Kendall College and the food industry research firm, Dataessential, they found that among a sample of 400 restaurants across categories, more than half have initiated flexible scheduling and personal days/paid time off to alleviate stress and support work-life balance, and nearly 25% have added mental health benefits that cover therapy and medication.
[[relatedPurchasesItems-46]]
7) How do you make the workplace more comfortable for employees?
Learn to become more compassionate, and patient. This doesn't mean we give up standards and expectations, it just means we spend a little more time thinking about how we speak to others. When giving feedback, people can perceive the same message in two totally different ways. Recognizing the individuality of your team of people, and adjusting your own approach to communication is for me, the goal of a modern-day manager.
8) Are there any resources or training programs available for individuals in the hospitality industry to improve their mental health and wellness?
In 2022, I became certified in Mental Health as a first responder. Mental Health First Response Training allows one to more effectively intervene when someone is having emotional distress, mental health crisis, and/or facing other mental health concerns.
Some specific resources:
https://wellness.uchicago.edu/healthy-living/wellness-programming/mental-health-first-aid/
https://www.mhfirstresponse.org/
https://www.mentalhealthfirstaid.org/
https://healthypour.org/ - Healthy Pour is a workplace well-being consultancy dedicated to improving the hospitality, food, drinks, & creative industries.
https://www.bensfriendshope.com/ - Founded in 2016, the mission of Ben's Friends is to offer hope, fellowship, and a path forward to anyone who struggles with substance abuse or addiction.
https://not9to5.org/ - Not 9 to 5 is a non-profit global leader in mental health advocacy for the food service sector.
Header Image Source: Pexel