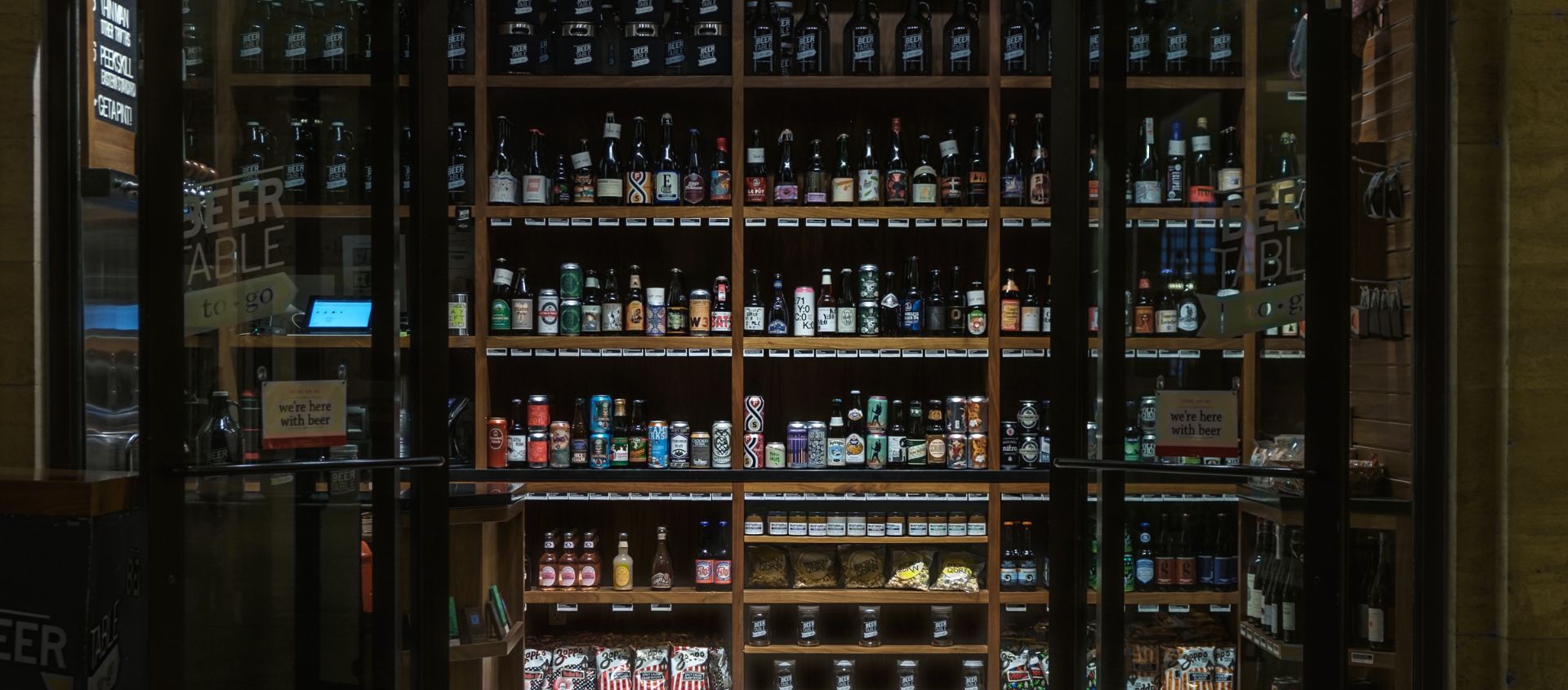 Beer & Wine Distributors in Michigan that you need to connect with for your beverage business
22/09/2023
Discover the key players in Michigan's beverage industry
Great Lakes

For over 4 generations, we've been known for our hard work, fair-dealing, exceptionally personal service, deep regional expertise, and an ongoing commitment to do right by our staff. The Cooper & Ross families have built our business from a one-man corner store to a state-wide network of associates and facilities distributing known brands and emerging innovative products to all 83 counties. We're local, everywhere.
For nearly 80 years, time and time again, it's all come down to family. Whether you're working with or working for Great Lakes Wine & Spirits, we treat you like family—with honesty, respect, and trust. We care deeply about our business and yours.
Reyes Beverage Group

At Reyes Beverage Group, we're proud to be the largest beer distributor in the United States — and we distribute a growing number of spirits brands, too.
We deliver over 300 million cases annually to over 100,000 retail accounts across the nation and we're committed to being the trusted distributor of choice. We bring industry-leading insights and best practices paired with our word-class local customer service — all to benefit our customers.
With hard work, a strategic mindset and our customers' and suppliers' best interests in mind, we take great pride in all of the distributorships that make up Reyes Beverage Group.Our 50 facilities span coast-to-coast, offering best-in-class local services while bringing customers the benefits and value of our large network.We focus on development, progress and continuous improvement at every level of our business.
[[relatedPurchasesItems-46]]
Alliance Beverage Distributing

Family owned and operated, Alliance Beverage Distributing is proud to offer a wide variety of beverages to local retail establishments, restaurants, and neighborhood taverns. Raise a glass to an incredible selection of premium beers, wines from all over the world, and a large assortment of non-alcoholic products
Republic National Distribution Company

With roots extending before Prohibition, RNDC is one of the nation's leading wholesale beverage alcohol distributors, specializing in wine and spirits.
As the preferred partner for alcohol producers who value the three-tier system, RNDC serves as a brand-building and product expert liaison between suppliers and those who sell or serve alcoholic beverages. Customer service, product expertise, and executional excellence are the hallmarks of our enduring success.
By closely monitoring evolving market trends, we understand the unique needs of our customers and consumers. Our knowledge in the process and craft of alcoholic beverage production fuels our passion for the art of selling lifestyle products.
Griffin Beverage Company

Griffin Beverage Company was started in 1967 when Bob Griffin Sr. and Nancy Griffin entered into a partnership with Richard Templeton.In 1978 the partnership was dissolved with Bob and Nancy retaining the eastern area and the St. Ignace operation. At the same time, the Bottle Bill was introduced in Michigan, and an agreement was reached with Faygo Beverage for Griffin Beverage to distribute and pick up their empties in the Saginaw/Flint market. In 1982, the Griffin purchased Grabow Beverage. In 1984 Zaiger Beverage was purchased. 1994 brought the next major acquisition, with the purchase of LRN, distributors of Anheuser-Busch and Stroh's in Marquette.
Throughout this time, the company continued to grow. New product lines were added to become a complete beverage company with major beer brands to micro beers, soft drinks, mixers, wines, waters and even snacks. New warehouses were added, beginning with West Branch in 1978 and addition in 1982 and another addition in 1995. A new 50,000sq ft. warehouse was constructed in Saginaw in 1999. With the five locations within Griffin Beverage, we serve 27,273 of Michigan's total 58,110 square miles.
Johnson Brothers

Operating since 1987, Johnson Brothers of Indiana is one of the state's largest distributors. The company began its operation in Michigan City and Fort Wayne as Indiana Wholesale Wine & Liquor. Today, our more than 200 team members provide our portfolio of world-class wines and spirits to retail stores, iconic restaurants, and world-class hotels throughout the Hoosier state.
Veritas Distributors

We are family-owned, and we are one of the largest wine distributors in Michigan. We have a team of talented reps that service the entire state, from Lambertville to Marquette, Grand Haven to Bay City.
We are big enough to attract the largest suppliers, and small enough to provide superior service to our customers. Our exciting portfolio combines quality, pedigree and value.
We have the brands that will help you be successful. Our team of knowledgeable Sales Reps look at your business, and prescribe the wines that will make sense for your business. We do not suggest the same lineup of wines for every account.
Michigan's Beer & Wine Distributors

Established in 1948, the Michigan Beer & Wine Wholesalers Association (MB&WWA) is one of the alcohol beverage industry's most progressive state trade associations.
We have been representing family-owned and local beer and wine distributors who work hard every day to deliver a wide variety of beverages to licensed retailers throughout the Great Lakes State for 75 years.
Dan Henry Distribution

Dan Henry Distributing Company is a Lansing-based wholesaler of beer, fine wines, and other beverages. We have 28 years of dedication to our community.
We sell over 400 brands of beverages from around the world to over 900 locations in the Mid-Michigan region. We employ more than 125 local residents.
Dan Henry donates to and supports numerous local and national organizations, including Special Olympics, St. Jude's Children's Hospital, Spartan Fund, Common Ground, Battle Creek Field of Flight Air Show and Balloon Festival, The Humane Society, and many, many more.
Fabiano Bros

Established in 1885, we are a family-owned business with over 130 years of service to the communities in our distribution area. We take pride in providing our customers with sales, delivery, and customer service teams that are efficient, dependable, and responsive to the needs of our customers.
We service Bay, Charlevoix, Cheboygan, Clare, Crawford, Emmet, Genesee, Gratiot, Isabella, Lapeer, Mecosta, Midland, Oakland, Otsego, Roscommon, Saginaw, Tuscola, Wayne counties. We also provide service to Mackinac and Beaver Islands.
Tri-County Beverage Co

Tri-County Beverage was created in 1994. However, the company's origin can be traced back to 1958 and was known then as The Wolpin Company when Walter Wolpin joined his father in the business. Walter continues to lead the company today. Over the years many competitor buyouts resulted in a quadrupling of its sales: 1976 United Beverage, an Anheuser Busch Wholesaler; 1994 Don Lee and Henry Kozak, both leading multi-brand Wholesalers.
Today Tri-County Beverage services Oakland and Macomb Counties with annual sales of 3,000,000 cases. Our portfolio leads in many of the different beer categories with brands such as Labatt, Coors Light, Blue Moon, Pabst, Stella, Sierra Nevada, Seagram plus many more leading domestic, craft and imported brands as you will discover throughout our website.
USA's top distributors, suppliers, importers and brands are meeting in Chicago's Morgan MFG on October 17-18 for the 7th edition of the USA Trade Tasting.
USATT is an international show organized by Beverage Trade Network for the last 6 years, and in 2023 it will go deeper into Chicago's drinks scene, integrating the three tiers of the industry into one event with a fundamental focus on Chicago and Illinois.
Grab your complimentary visitor pass here and see you soon!
Written by Stuti Khetan, Beverage Trade Network
Get ready for a truly exceptional experience at USATT 2024 on May 22-23, 2024! The USATT 2024 event promises to be the paramount gathering for the beverage industry, offering a plethora of exciting mini-events designed to enrich your industry knowledge, tantalize your taste buds, and provide unique networking opportunities for brand growth and visibility.
2024 USA Trade Tasting exhibitor registrations are now open. Learn more about pricing and why exhibit here.