20 Hot Wine Apps and Website in USA that Wineries Can Leverage Upon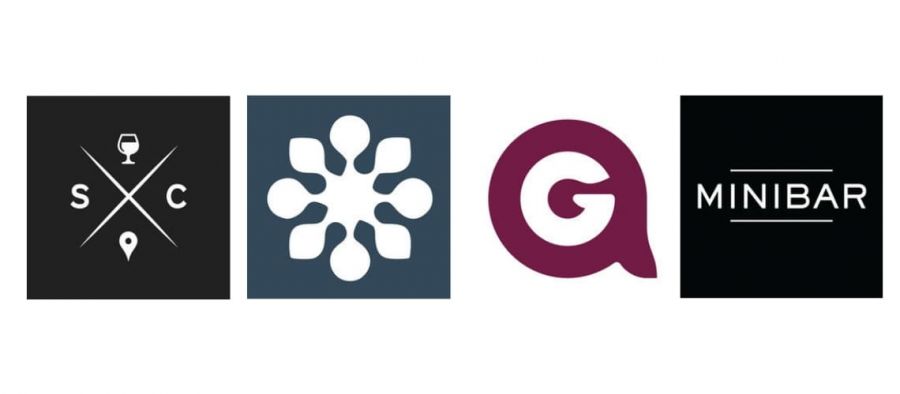 20 Wine apps and websites that can help wineries can leverage upon and boost sales.
Wineries can leverage numerous websites and apps to sell wines and grow their distribution. These apps and websites will allow a winery to boost their sales figures by getting their wines to more consumers via additional channels.
Here is a rundown of the Top 20 websites that wineries can leverage upon.
AG Wine
AG Wine app - AG Wine App is rated number 1 for wine education by FOOD & WINE magazine. Approach Guides takes an in depth look at a wine region's grapes, appellations, and vintages to help you discover wines that meet your preferences. Approach Guides is one of the few apps recommended for casual wine drinkers and professionals. Approach Guides is a source of clear, unbiased information that helps them understand, appreciate, and discover new wines. AG wine is a premium app for learning about wine. Download Here
Pocket Wine Pairing
Just like the name suggests, Pocket Wine Pairing is your go-to app to find wine and food pairings. The app provides access to hundreds of meals and snacks which show you the best matches for different wines, grape varieties, and blends. It also has a "do's &dont's" section which allows you to delve deeper into the world of wine and food pairings. Download Here
Cellar Tracker
CellarTracker (CT) is known to be one of the most popular wine cellar apps amidst others that has a label scanning feature along with tasting notes and consumer based wine reviews - letting you know what the consumer thinks about a certain wine. CellarTracker claims itself to be the world's largest collection of wine reviews, tasting notes, and personal stories from oenophiles everywhere. The app allows you to read and write wine reviews, find over 2million wines, read over 7 million tasting notes and you can also join a community of over 500,000 users to share your opinions. Download Here
Vivino
If you want to shop for wine, dine out, invite people for dinner or just want to try new wines - Vivino App is best wine app for you. You can get to know any wine in seconds with a simple scan of a wine label. With the help of this app you can find the best wine deals that you can buy online or in store. You can get an overview of your personal taste profile and also learn about the wines you love. With the help of this app you can take a photo of any label and you will get instant information on the wine. You also get an inside track on little-known wines with rave reviews. Download Here
Winc
Winc is a website where you can discover and buy a plethora of wines. Established in 2012, the Winc App makes the user go through a 6-question Palate Profile Quiz - where you'll discover wines personalized to your taste and likeability. Winc is reimagining every aspect of wine, from the art and science of winemaking to packaging and transport to how wine is sold, distributed, and ultimately enjoyed. The goal of Winc is to make wine approachable and accessible. Download Here
Minibar
Minibar is an app and website for shopping of wine, beer and liquor. They deliver wine, beer and liquor to your door within 30-60 minutes. Minibar provides a better way to shop, bringing the liquor store to your door with the touch of a button. On Minibar you can easily order alcohol from your phone in just a few clicks. Simply enter your delivery address, add your favorite items to your cart and checkout with your card on file. This app is perfect for stocking the bar, dinner parties, sending gifts, office events, tailgates, pre-parties, after-parties, or when you just need a cocktail. Download Here
Saucey
Saucey's app as well as website is known to be one of the fastest, easiest and most reliable for ordering beer, wine and spirits. With the help of this app you can pick what you want, checkout with your card on file and your Saucey courier will be there in 20-40 minutes. This app is perfect for a night in, bbq, dinner, office events, tailgate, pre-party, after-party, gifting or if you're in the mood for a cocktail. They are more convenient, and often less expensive than going to the local store. Download Here
WineEvents
LocalWineEvents offers information about any wine event/exhibition happening around you. The app offers information on both large and small events. It's a boon for those travelling as well, as it helps you find not only wine but food events as well. You can easily add events to your calendar and share across platforms as well through LocalWineEvents. Wineries can list their events on the app, gaining exposure, making LocalWineEvents one of the top 20 hot wine apps and websites that wineries can leverage upon. Download Here
LivingLOGO
The Logo App by Aquam Vinos is the next step into the world of AR and VR. Like other database apps, it also offers a large sum of wines and wineries which a user can explore. The fun part about the Logo App is that along with the information about the wine, videos of the winery and chatting with the winemaker will also pop up. The LOGO app also has our faces pop up and talk about the wine - and eventually we'll have all winemakers do it. It's a place for both consumers and winemakers to find out everything about a particular wine, along with videos of the respective wineries - which also show the process of wine making. Download Here
Vinous - Wine Reviews & Ratings
Vinous gives full access to ratings and tasting notes by Antonio Galloni, Neal Martin, Stephen Tanzer and other world-renowned industry experts. Download Here
WineRing
WineRing is the perfect spot to personalize your taste in wines and let others know what you think. Once you taste a wine, you can update the app with your reviews, ratings and notes. You can also view a plethora of notes and recommendations from other users as well. Download Here
Delectable
Delectable is known to be the 'Essential Wine App'. You can follow top sommeliers, winemakers, and wine pros with the help of this app. You can keep track of your favorites and learn more about wine by following the world's leading winemakers, sommeliers and wine critics. You can also add your own ratings and tasting notes to keep track of your favorites. You can share recommendations with friends. Download Here
Hello Vino
Hello Vino is a wine recommendation app and your personal assistant in the wine store or restaurant. Hello Vino gently prompts users through interactive questions to find the best wine for a particular meal, holiday or taste preference. Audio reviews provide a nice touch. Download Here
The Wine Coach
The Wine Coach is an official app of Laurie Forster. It boasts weekly wine picks, audio and video podcasts, a varietal guide to grapes and an interactive feature where users can submit questions and label pictures via email. Download Here
Tipple
Tipple aids in delivering your drink of choice straight to your door-step. The best part is, if it's a wine that's supposed to be had cold, then they deliver it chilled. It's said to be one of the easiest, fastest, and friendliest ways to order your favorite wine with just a tap on your screen. It has a selection of over 500 beers, wines, spirits, and mixers for you to pick from. Download Here
My Wine Society
My Wine Society provides a platform to create your own community where wineries and wine enthusiasts can interact, share, and connect with each other. It's the perfect place to meet other oenophiles, connect with wineries, and display your winery and wines as well - making it one of the 20 hot wine apps and websites wineries can leverage upon. Download Here
Living Wine Labels
Living Wine Labels brings your favorite wine to life through Augmented Reality. You can listen to the history of wines you love. You can also watch and listen to stories about wines, winemakers, and wineries from as far as you can think of. Download Here
WinePicker
WinePicker makes it easy to find wines that sit perfectly in the spectrum of your taste, budget, and restaurant wine lists. Users can easily pick their criteria including type of wine and bottle budget, and the app will recommend related wines and restaurants which serve those wines. WinePicker also offers food pairings, tasting notes, and reviews. Download Here
VinoCell
VinoCell is your go-to app to manage your wine list. The app also graphically displays your cellars, and helps record both your tastings to match your food to your wine. Download Here
Wine Maps
Wine Maps offers a visual reference for wine regions in twenty countries across the globe. It's known to be an impeccable tool for those looking for different places to find wine, and learn about the world of wine. The app focuses on exclusively mapping the wine regions of the world, providing over 100 maps that explore and define the wine regions. Download Here