10 Tricks to Get Your Retailers to Fall in Love With Your Brand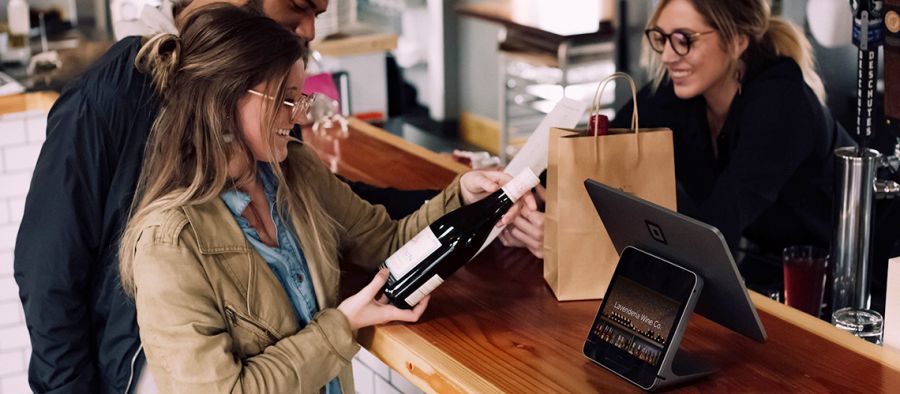 Your brand is ranged on the retailer shelf, that's a good start, but it's the beginning, here are some tips to get your retailers to fall in love with your brand, so they become an extension of your sales teams.
Brand Story
Ensure your brand story is authentic, believable and exciting. Whether your brand is contract brewed or you have your own equipment, be proud of your business model and don't mislead the consumers. Ensure your marketing is consistently supporting your brand story, be that your location, brewers, brand ambassadors, ingredients, packaging, events so that everything you do exudes your brand story. Retailers that belief in your brand story will love your beers and become your extended sales force.
Personality of Staff
Whoever is the point of contact between the brand and retailer needs to have a personality that resonates with the brand culture. For craft beer brands, the salesperson needs to love and be passionate about craft beer, as the retailer may well love craft beer too, and wants to find some common ground. If the brand is distributed via a wholesaler or distributor, being third parties to the brand, then it goes a long way for the brand sales team and brewers to meet the retailers in person, for tastings or at events. Even the brand accounts team and admin staff, all need to have a consistent brand culture so that whoever the retailer comes into contact with, they feel comfortable that they are stocking an authentic craft beer brand with great staff and will fall in love with your brand.
Loyalty and Support to the Retail Channel
As mentioned in a recent article about the top 10 ways for a craft beer brand to increase sales in bottle shops, it was highlighted that brands can tend to show more support to the on-premise channel, with deals, rebates, glassware, exclusives, first preference in stock allocation and so on, when all the independent off-premise retailer asks for is stock delivered on time, with the right quantity ordered, at the best price. They don't want to hear they have to wait till next week or month for stock, or the rep can't stick around for a chat as they need to rush off to a pub customer, or they can't attend an in-store tasting or event due to attending a pub customer event. Therefore showing attention and focus on the retailer, not mentioning the on-premise so much and attending retailer events will help a retailer fall in love with your brand.
Quality Product at the Right Price
Retailers don't want to be providing their shelf space, staff hours and promotional efforts, to a range a product that is not consistently of good quality. Retailers understand that brewers believe their beer is technically perfect, while from batch to batch and the hand-crafted nature of craft beer, the beer characteristics may alter slightly, however, the technical quality of the beer cannot waiver. Plenty of experience brewing commercial batches of craft beer, along with lab testing is recommended. Retailers are also not interested in craft beer being sold to them at wholesale prices that lead to the retail price being higher than competing brands of the same style and similar ABV. Its crucial brands do their price competitive analysis, to position their brand at a competitive price so that retailers can sell it in volume. Obviously there is a mainstream craft, gateway craft, sessional craft, all of which are retailed at lower prices than big flavor intensity, high ABV craft beers, however, it's within these two segments that retailers don't want to see unjustifiable high wholesale prices. By having a consistently great craft beer at the right price, will give retailers confidence to fall in love with your brand.
Promote your Stockists
There over 2,500 local and imported beers available in Australia, not to mention all the ciders, spirits and wines also available. The averagely sized bottleshop may have space for 150 beers, making it a crowded marketplace for retailers to choose what beers they should stock. If your brand is stocked, and better still every SKU in the brand, then you need to show your retailer some love that you appreciate them choosing your beer(s) over the others. As mentioned in a recent article about the top 10 ways for a craft beer brand to increase sales in bottle shops, some examples were given of events that brands can promote their stockists, such as at dinners promoting the retailers in close vicinity, or at beer festivals having a list of stockists in that city. Having a list of stockists on your website is a way of supporting your stockists and helping consumers find your brand.
Some brands may use your list of stockists on your website as sales leads, which may make it easier for competing brands, however, what's more, important looking after what you've got and worrying about competitors. Use your blog or eNewsletter to promote new stockists, featuring them, to help drive traffic into their stores. When retailers see customers walking in the door looking for your brand, as a result of your pushing them there from events or your website or social media, the retailers will appreciate that and fall in love with your brand.
Social Media
What a great economical and exciting way to promote your brand and your retailers. Use social media to drive awareness of your new releases, seasonals, core range, events and so on, while also promoting retailers in the same area of the event, or flagship retailers significantly supporting the particular new release or limited release. As mentioned above, when retailers see people walking into their shops, as a result of what they have seen on your social media campaigns, it helps them fall in love with your brand.
Innovation
Retailers are always looking for ways to be different to the on-premise, or embrace those buying to drink at home or at a mates place for a BBQ or dinner. Brands that are conducting their own consumer insights research and product development help educate the retailer and keep them in the loop for current and future trends. Tap King from LION is a good example of embracing draught beer quality at home, via a custom designed dispense system. Growler stations in retailers are very popular specifically in the specialty craft beer retailers because the staff and consumers understand the difference in quality between draught beer and bottled beer. Use exciting tap handles or decals to capture attention. Growlers don't work in most retailers for this reason. Canning is now a popular trend by brands, with one brewery in particular Modus Operandi in Mona Vale (NSW) packaging their draught beer in 1L cans for takeaway. Innovation can even be seen in the way the brand sales reps conduct retailer staff tastings, and in-store tastings, rather than using bottled beer, using smart draft type 10L kegs with gas to dispense the beer, or use growlers or magic boxes to dispense the beer.
Packaging
Having a unique looking bottle or can, or an exciting label design is what retailers want for a point of difference to sell your brands. Retailers also want the simple things done well, such as using all sides of cluster packs to include the important information of brand name, logo, beer style, ABV, volume, as they can face your 6-pack either side on or front ways. Same too for the front label or majority of the label on a can, to not be taken up with so much brand story info, focusing on the brand name and style and ABV.
In-store Tastings
As mentioned in a recent article about the top 10 ways for a craft beer brand to increase sales in bottle shops, retailers in regional areas like to see brand reps attend their in-store tastings and events, and if this is declined, and then the retailer attends an event in metro areas and sees the brand rep attending, it doesn't go down well, even with the understanding regional areas do require more travel, a little bit of love is needed, not as much as metro areas of course. Continuing on this point retailers prefer the brand reps or brewers to conduct the tasting rather than agency or promo staff, as the customers don't feel the connection with the brand or feel the passion to have a taste in order to buy. Retailers see in-store tastings as important, however, they need to be done consistently over time, as some retailers see a spike in sales from the tasting, which then fizzles away soon after with the brand not rebounding back, which meant space was given to the brand without the sales justifying its place.
Events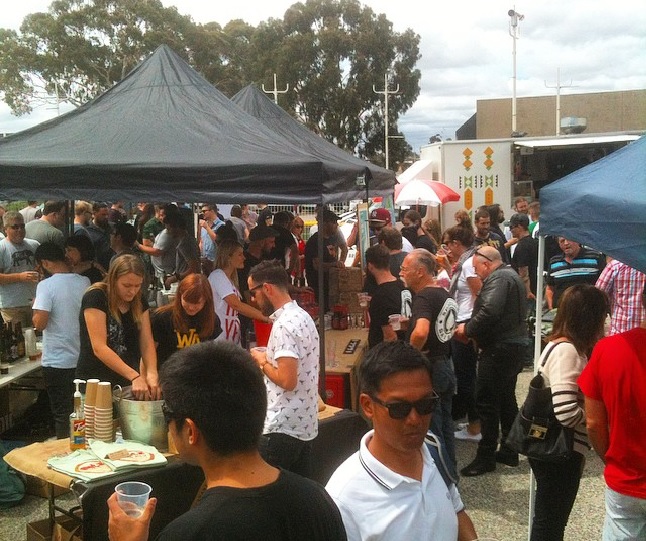 Events in retailers do tend to be in-store tastings, however, a few retailers conduct beer festivals and carpark type mini beer and food festivals. A good example is Mane Liquor in WA, using their car park to host a few brewery stalls and hire a few food trucks, then matching the food with the beers as a deal, with tastings available, and take away deals for 6-packs and cartons, requiring the brands to chip in a small amount of funds for the staff and food, along with producing or crediting tasting stock.
These type of events are of course time consuming, however, the flow on the effect the retailer sees from customers coming back asking for the beers they tasted at the event is excellent. Brands can partner with retailers in beer degustation dinners, or share space at a beer festival or food and wine festival. If brands can get involved when retailers ask you, or be pro-active with ideas on events to partner with retailers, this all helps retailers fall in love with your brand.executives. Join us in New York City at the USATT Conference to get in-depth insight into top sales, distribution and marketing techniques being used in the wine, beer and spirits industry
About The Speaker - Michael A. Berkoff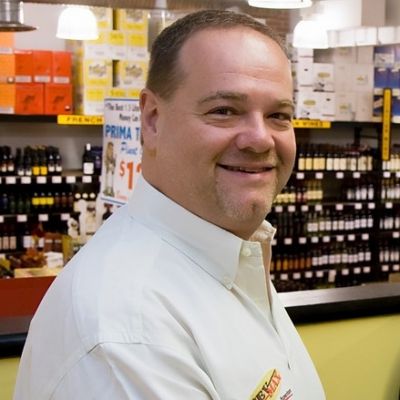 Michael has over 35 years of experience in the liquor retail industry managing BevMax, a multi-store group HQ'd in Connecticut. He runs the Company's day-to-day activities, directs National Operations, Purchasing, Pricing, Marketing and Advertising policies as well as supervises the Corporation's long-term planning, the acquisition, and disposition of running operations, real estate assessments and lease negotiations.
A fourth-generation retailer, Michael has been named one of the top ten market leaders and is a member of the elite Market Watch Magazine Leaders Alumni, which comprises the top 143 off-premise alcoholic beverage retailers. He has been the recipient of numerous industry awards and the subject of featured articles. Warehouse Wines and Liquors is consistently among the nation's top 10 highest-grossing retail wine and liquor stores for stand-alone locations.
Looking to grow your distribution in the USA?
Exhibit your brand at USA Trade Tasting (USATT) and get the attention of USA's leading importers, important distributors, high-profile retail merchants, and influential media executives.
USA Trade Tasting (USATT) is an annual trade-only event in New York city helping producers connect with wine, beer, spirits importers, distributors, retailers and press of USA. Learn more here…
Event Producer
Beverage Trade Network USA Trade Tasting is brought to you by Beverage Trade Network, the leading online platform dedicated to connecting the global beverage industry. Beverage Trade Network (BTN) successfully connects wineries, breweries, distilleries and brand owners with international importers, distributors, brokers and beverage industry professionals on a daily basis. Strong partnerships with international and US organizations have helped BTN establish USA Trade Tasting as a premiere sales and marketing event committed to connecting the beverage industry.