Wine, Beer, Spirits Producers You Need To Know About Today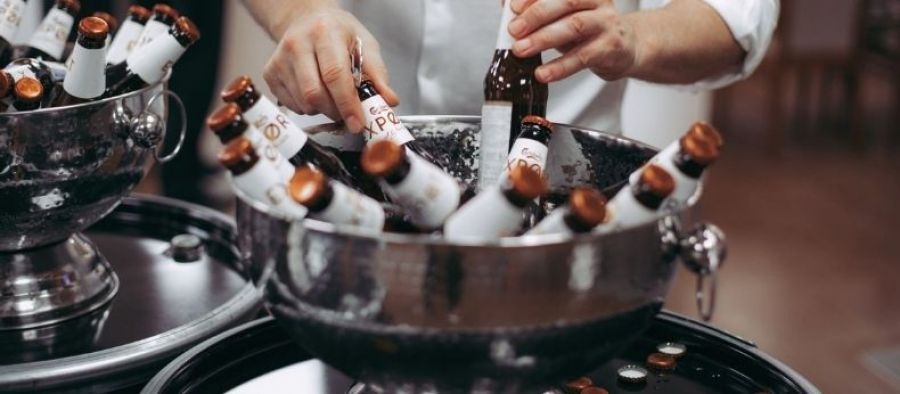 Let's know about the Wine, Beer, Spirits producers, and their stories.
The alcohol trends we saw in the pandemic, such as RTDs and mezcal are likely to continue amidst a slow return to pre-COVID life.
If you are looking for Wine, Beer, and Spirits producers producers, this blog will not just tell you about brands but will update you with the history and about the company.
Azienda Agricola Biasiotto S. Ag. S.
Azienda Agricola Biasiotto S. Ag. S. is a family-owned business that makes high-quality still and sparkling wines. They closely monitor the entire production process "from the vineyard.... to the bottle," attending to each step with dedication and professionalism in order to extract the best from each of them.
The two key concepts that Azienda Agricola Biasiotto S. Ag. S. believes are required for the successful operation of a business are good high quality to price ratio and good service. Passion, combined with experience and a drive to make constant improvements, guides and supports them in providing complete satisfaction for the customer, who is always the focus of their efforts.
Meet Azienda Agricola Biasiotto S. Ag. S. at 2021 USATT on August 09th &10th in NYC
Remanilia Wine
The Remanilia Wine team is enthralled by the world of wine. Wine, they believe, has stood the test of time as the most exceptional beverage ever created. They are drawn to wine not only because of its diverse and appealing flavors, but also because of its historical, cultural, and spiritual value.
Remanilia Wine discovers amazing wines while traveling the world, and they enjoy tasting the various terroirs found in various countries.
Remanilia Wine decided one day that they wanted to share the extraordinary wines of Provence with the rest of the world, so they founded Remanilia Wine.
Remanilia Wine began looking for genuine vineyards that are "off the beaten path" and create an unforgettable experience for anyone tasting their wines.
The wines they sell come from vineyards that supply fine restaurants, wineries, and cellars.
Remanilia Wine aspires to bring the unique, delicious, and authentic hidden gems of Provence to the wine lover's door.
Meet REMANILIA WINE at 2021 USATT August 09th &10th in NYC
Quinta Do Beijo
Quinta do Beijo (directly translated to "The Kiss Winery") was born from the ancient "Calvário warehouses," which had been owned by the family for over 100 years. It has more than a century of history and tradition, as well as 12 acres of vineyard and olive trees. Now that it has been renewed, refreshed, and infused with new energy, it must offer high-quality wines, a promising olive oil, and a new touristic offering based on its traditional winery. Quinta do Beijo is a large family, with the mother, father, grandsons, husbands, and wives all contributing to the company's status as a family-owned business in the extraordinary Douro region, which is designated as a World Heritage Site.
Quinta do Beijo, located in Celeirós do the Douro, a typical wine-producing village, and 25 kilometers from Vila Real in Sabrosa municipality, contributes to the extraordinary landscapes of the Douro Region, a region known for its breath-taking vineyards and terraces.
Meet Quinta Do Beijo at 2021 USATT on August 09th &10th in NYC
Bixio Produttori Sas Mondello Wines
For five generations, the Bixio family has passed down the art of land cultivation. It is thanks to this centenary history, to the knowledge of this land, made up of sincere people and guardians of their values, and to Emilio Bixio's entrepreneurial foresight that the Bixio Produttori line can now be presented to the public. A product line that embodies the desire to enhance the most typical wines of this region, the Veneto.
From the hills of Soave and Valpolicella to those of Lake Garda, with its Custoza and Bardolino, to the great unmissable like Pinot Grigio and Merlot, these wines represent the ideal combination of passion for this land and its fruits and the most modern winemaking techniques. All of this to ensure an excellent product suitable for an increasingly prepared and demanding public, attentive to tradition, and vigilant in terms of a good level of quality-price
Meet BIXIO PRODUTTORI SAS Mondello Wines at 2021 USATT on August 09th &10th in NYC
Champagne Jean Diot
Jean DIOT created the champagne that entails his name in the early 1960s. He has built a family farm that knows how to preserve its values and traditions over the years. Maison Jean DIOT, located in Vinay, was taken over by his children in 1998 and continues to make champagne wines thanks to meticulous work on its vines established on the southern slopes of Epernay and the Marne Valley.
It is one-of-a-kind know-how that connects the vineyard to the winemaker, who cares for his grapes in all weathers and in exchange offers his finest grains for exceptional champagnes.
Throughout the year, the artisan winemaker keeps a close eye on the delicate scents of the grape varieties: Pinot Noir, Pinot Meunier (black grape with white juice), and Chardonnay (white grape), each bringing its own personality and finesse.
Meet Champagne Jean Diot at 2021 USATT on August 09th &10th in NYC
Bodegas Puente de Rus
Bodegas Puente de Rus is located in the town of San Clemente, in the province of Cuenca's southernmost region. It was founded in 1945 as the Cooperative Society of Our Lady of Rus, and it draws on tradition and embraces the culture of vine cultivation.
In this way, it perpetuates the care in the details that we learned from their elders in the elaboration of its wines. We can read in chapter XXVI of the second part of QUIXOTE, "How the innkeeper offers them the good wines of the area," which indicates the age and establishment in the area of wine culture.
Their wines bear the imprint of their land and climate, with such characteristics that give them grapes excellent properties for the elaboration and production of high-quality wines.
Meet Bodegas Puente de Rus at 2021 USATT on August 09th &10th in NYC
Salcombe Distilling Co.
Salcombe Distilling Co.'s collection of exceptional spirits are distilled and crafted at their waterside distillery in Salcombe, England at one of the world's only distilleries directly accessible by boat. Their mission is to have a positive impact on the ocean and the life it supports by vigorously reducing their carbon footprint and supporting meaningful initiatives that rewild oceans and sequester carbon.
They've recently partnered with SeaTrees, who are part of the Sustainable Surf organisation, to donate 1% of 'Start Point', 'Rosé Sainte Marie' and 'New London Light' US sales to support 'SeaTrees' Californian giant kelp reforestation project. The latest science shows that globally, kelp forests can sequester more carbon than mangrove forests - restoring these sequoias of the sea is critical to solving climate change.
Further to this SDCo. have introduced Carbon Neutral Shipping and a Gin Refill Scheme in the UK. They have also prohibited single-use plastics and the use of plastics in product and dispatch packaging wherever possible. These initiatives are only the beginning of their voyage to a sustainable future.
"Salcombe Distilling Company was born from a love of the sea; it is where our co-founders met whilst teaching sailing, developing a passion for the life it provides alongside an appreciation for fine spirits. Now, with the location of our distillery on the water's edge in the beautiful coastal town of Salcombe, England with stunning views across the estuary and out to sea, we are constantly reminded of this amazing resource we must protect and treasure. We aim to make the most positive contribution possible to improve the health and wellbeing of the world's oceans."
– Howard Davies, Salcombe Distilling Co. Co-Founder
Meet Salcombe Distilling Company at 2021USATT on August 09th &10th in NYC
Puklavec Family Wines
The good things in life that should be shared with others
Puklavec Family Wines are best described as fresh, fruity, and very approachable. Just like them. They are open to everyone and want as many people as possible to be able to enjoy their wine. What's the point of a wonderful bottle of wine if you cannot share it with people who are precious to you? It's the essence of their wines.
It goes without saying that they invest a great deal into the latest technologies, ensuring that their winery conditions are perfect. Having said that, it is ultimately the expertise brought by their people that gives the wine its distinct taste.
From Puklavec Family Wines vineyard staff, who still handpick every single grape, to their winemaker, who meticulously calculates the ideal timing for harvest, it's this attention to detail that determines the unique character of the wines. Everyone at p&f wineries contributes to the taste, flavor, and quality of each bottle.
Meet Puklavec Family Wines at 2021 USATT on August 09th &10th in NYC
Blue Steel Vodka
Blue Steel Vodka started with the idea that premium spirits come from a love of the craft and attention to detail. With their roots in Pennsylvania's Lehigh Valley, they pay homage to the tenacity, vision, and excellence of those that came before them who built this great area by sourcing as much locally as possible, From local Lehigh County Potatoes to the support of local teams, artists, and charities, Blue Steel Vodka is committed to providing their community and the country with nothing less than the best. No matter what drink you choose, their 20x distilled potato vodka is sure to be a perfect match. Sit back, have a drink, and enjoy premium Blue Steel Vodka.
Meet Blue Steel Vodka at 2021 USATT on August 09th &10th in NYC
Malinka Imports LLC
Malinka Imports LLC was founded in 2015. In the United States, the company imports and distributes Bulgarian liquor. What is the significance of Bulgaria? Few people are aware that Bulgaria is one of the world's oldest wine-producing regions. It is a timeless country nestled between Greece, Turkey, Macedonia, Romania, and Serbia, at the crossroads of Europe and Asia. There are 262 wine producers in Bulgaria's five wine regions. The fact that Bulgarian wines are the most awarded wines in Central and Eastern Europe attests to the high quality of their work.
Over the last few years, their team has been able to import over 70 different brands of wine and 20 different brands of hard liquor. We are currently working with 15 of the best Bulgarian wine producers. Every product they created was recognized by both regular customers and professional winemaking experts. Red, white, rose, and sparkling wine, grape brandy, and distilled specialties such as ouzo and liqueur are all part of their portfolio.
Meet Malinka Imports LLC at 2021 USATT on August 09th &10th in NYC
Every year, the USA Trade Tasting (USATT) Show brings together importers, distributors, retailers, and press of the US market in New York City for 2 days of learning, buying and selling, networking, and fun — all designed to help participants grow their bottom line. Get your visitor pass to the 5th edition of USA Trade Tasting