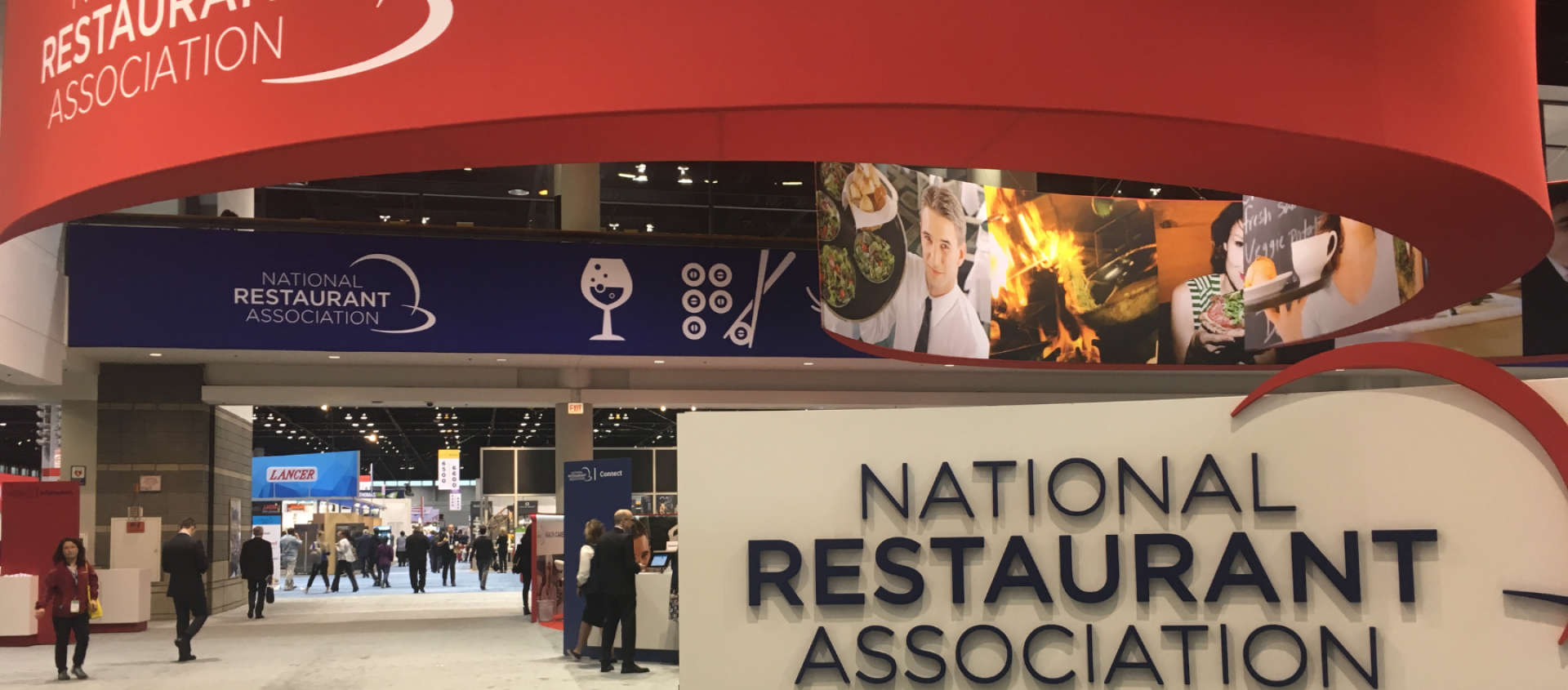 National Restaurant Association Show
20/05/2023
McCormick Place - 2301 S. King Drive Chicago, IL 60616
The National Restaurant Association Restaurant, Hotel-Motel Show is the largest annual gathering of foodservice professionals in the Western Hemisphere. The Show brings together the people, ideas, products, solutions and information that make up the entire domestic and international industry spectrum. It is the must-attend, pinnacle event of the industry.
Value
The Show has been the go-to resource for foodservice and hospitality industry professionals since 1919 and we're dedicated to maintaining that reputation. Maximize your time (and funds) by attending the one event that has it all—from experts that will help you make sense of the latest industry projections to efficiency-boosting equipment.
Innovations
If it is cutting edge, you'll find it here. Discover new solutions from your current partners, discuss your needs with exciting up-and-comers in the restaurant tech space, get the scoop on delicious new ingredients and global flavor trends, find game-changing equipment, shop products to boost your adult beverage program and so much more—all on the Show floor.
Ideas & Information
Being in-the-know is essential to your success and that's never been truer than it is today. Get up-to-date industry data from trusted sources, enhance your knowledge of pressing topics, find your inspiration and learn new skills with our extensive education program, which includes deep-dive workshops, chef-led demos and featured presentations.
Relationships
Whether you're looking for new business partners, want to catch up with colleagues, or you're looking to discuss exciting collaboration ideas with your peers, you'll find the right people and opportunities here.
What's New at the 2023 Show?
New programs and new speakers for this ever-changing revenue generating program. This pavilion showcases the top mixologists, ingredients, goods and services appealing to beverage program buyers and includes beer, wine, spirits, bar specialty equipment, cocktail ingredients, mixers, garnishes, drinkware, bar technology and more to keep your beverage program on the cutting edge.
We will feature the world's best chefs and top industry leaders take the stage to share their experience, techniques, and tips on some of today's hottest topics and trends.
Features NEW companies to the foodservice industry with a sneak peek at new food and beverage items, new equipment and supplies, new technology and much more!
New Exhibitors
We are excited to feature hundreds of new exhibitors in over 900 product categories – from food, beverage, equipment, technology, tableware, sanitation and everything in between.
New Products
Get an up-close look at the latest trends and must-have products for the restaurant industry, all in one place. Preview these products in The Show To Go and visit these exhibitors in-person at the Show!
Organizer & More Info