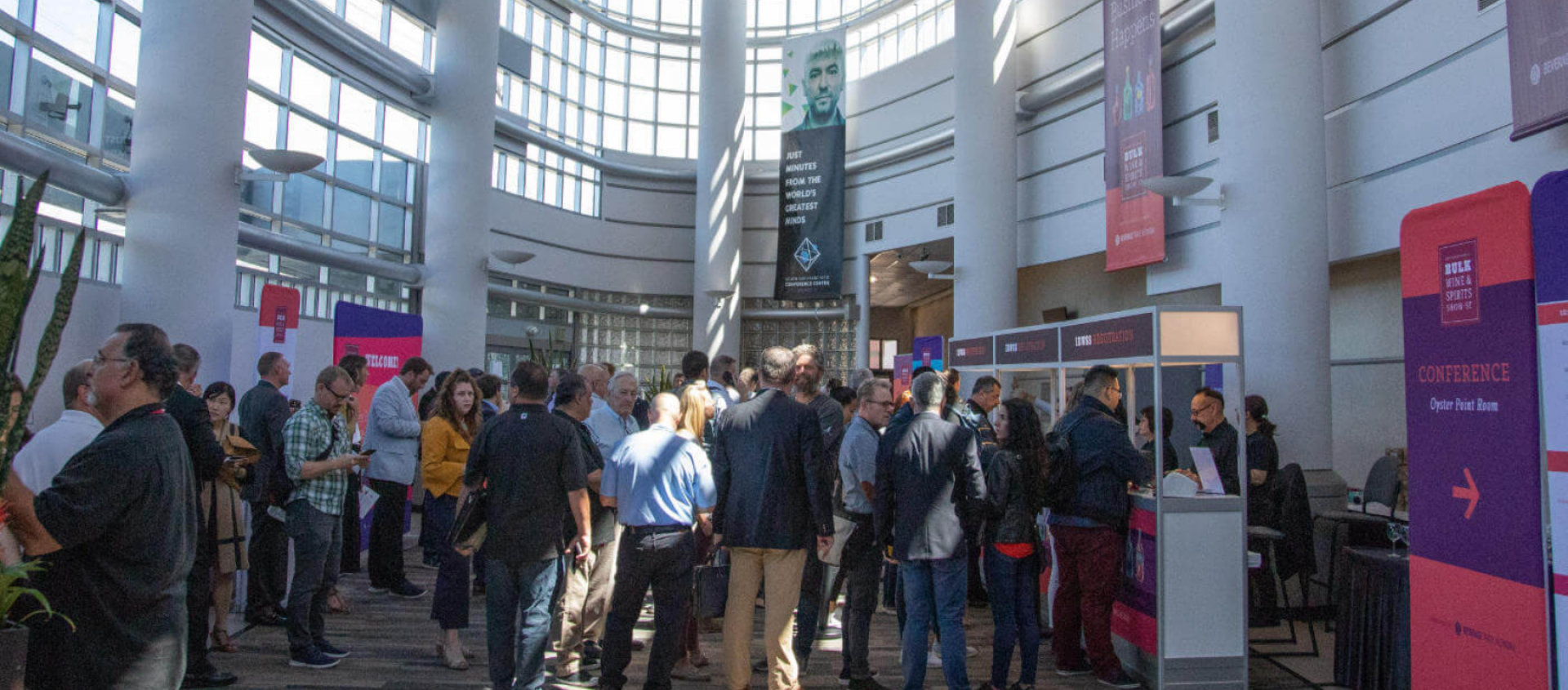 International Bulk Wine and Spirits Show
25/07/2023
South San Francisco Conference Center
The International Bulk Wine and Spirits Show (IBWSS) is an annual trade show and conference, open to trade professionals only, which takes place in San Francisco, CA.

Organized by @beveragetradenetwork, IBWSS gathers the top suppliers of bulk wine and spirits worldwide every year for 2 days of learning, buying and selling, networking and fun — all designed to help participants grow their bottom line.
Who is it for?
Exhibitors
Wineries and distilleries looking to sell bulk wine and spirits, producers and negociants who offer contract manufacturing / private label programs and wineries/distilleries/importers who have one-time excess stock to clear.

Visitors
Other wineries and distilleries looking to meet their demand, Importers, Retailers, and Distributors looking for private label programs and negociants who are looking to meet growers and producers.
Why attend the conference?
With 24 Speakers, 16 talks and 4 panels spread across 2 days, the conference will take a deep dive into private label, industry progress, bulk and supply chain.

Prices as follows -
Up to January 31, 2023 - $299 (Super Early Bird)
February 1, 2023 to May 10, 2023 - $399 (Early Bird)
May 11, 2023 onwards - $499 (Regular)

*All conference tickets are fully refundable 60 days before the event. All conference tickets include lunch, coffee & pastry and expo floor entry.
Organizer & More Info