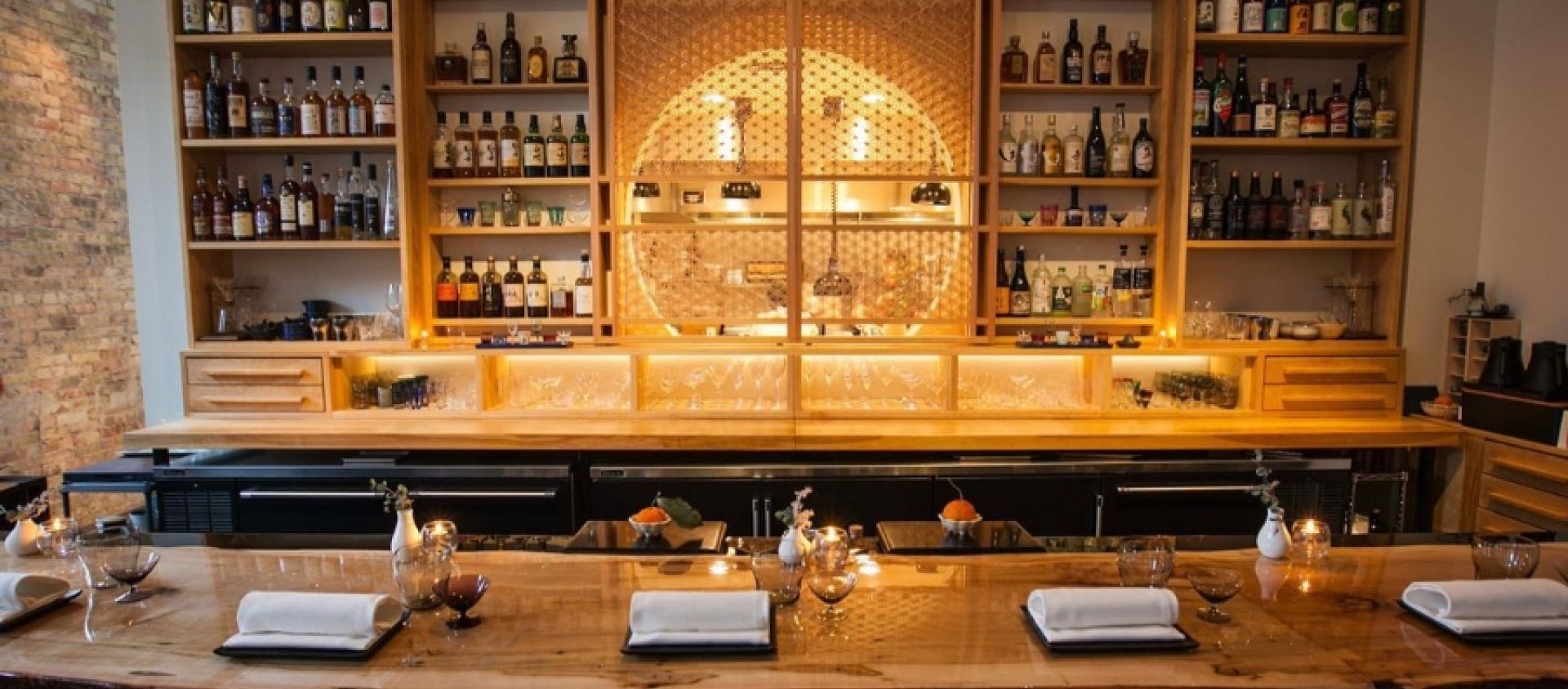 List of Top Bars serving the Best Drinks in Chicago Right Now
10/11/2022
Do you want to drink a crisp cocktail on a rooftop, get boozy at a craft beer pub, hide away at a speakeasy or have a glass of wine with your date? It's time to let loose and raise a glass.
Tavern culture is one of many aspects that makes Chicago unique. Bars are blazing in Chicago, a city with a rich tavern heritage where a patron can be seen sipping a can of Old Style on Friday and a fancy spirit infused-cocktail on a Saturday.
Here we have listed some of the top bars serving the best drinks in Chicago.
1. Green Mill Cocktail Lounge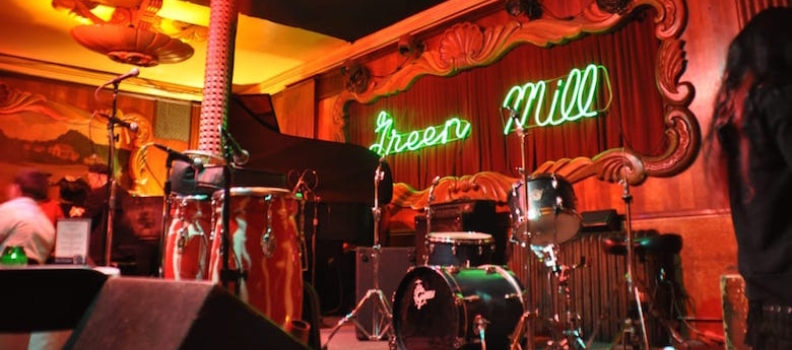 Since 1907, Green Mill Cocktail Lounge has been Chicago's classic entertainment venue for music and stiff drinks on Broadway in Uptown. A renowned Jazz Bar, well-known for its jazz and poetry performances, as well as its ties to Chicago mob history. Green Mill was a favorite hangout of Al Capone, and it has hosted performances by Louis Armstrong, Billie Holiday, and Al Jolson. Capone's favorite booth remains in the restaurant, located directly west of the bar's short end. Capone and his associates would sit here because it provided a clear view of both the front and back exits. The club has also appeared in films such as Prelude to a Kiss, High Fidelity, and The Breakup.
Location: 4802 N Broadway St, Chicago, IL 60640
2. Hopleaf Bar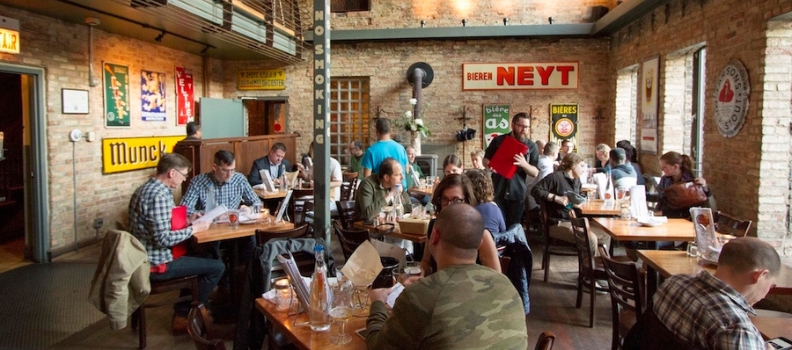 Hopleaf has been a hotspot for craft beer lovers and a relaxed, friendly neighborhood tavern. This boisterous Andersonville mainstay, long renowned as one of the best beer bars in Chicago, has been going strong since 1992 and shows no signs of slowing down. Owner Michael Roper has a craft beer variety that will delight any beer nerd, but the interiors will make any visitor happy. The draft list is heavy on Belgians, with 68 taps and more than 400 beers in bottles, while paying homage to numerous local brewers such as Spiteful and Dovetail. They also have wines on tap and anything else you might want to drink. When it comes to Chicago cuisine, their legendary Mussels and Fries are a must-order, with other offerings from the Belgian-inspired kitchen including a Brisket Reuben and Toasted Nueske Ham. There are no TVs, and no reservations are needed. Simply sit and sip.
[[relatedPurchasesItems-46]]
Location: 5148 N Clark St, Chicago, IL 60640
3. The Whistler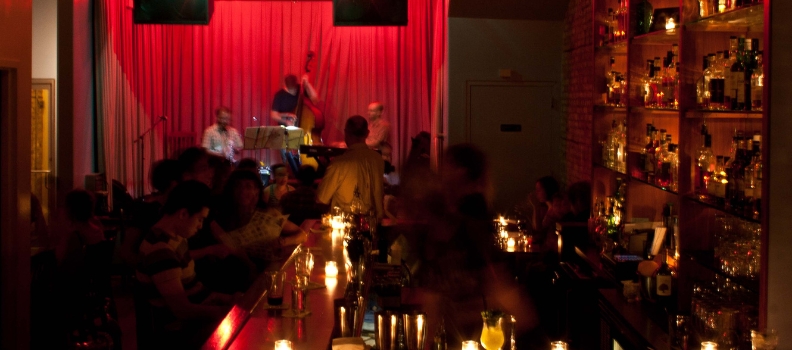 The Whistler Image Source: Screenlesstavernleague
This hipster-friendly cocktail bar, record label, gallery and spot is as booze-savvy as hipster-friendly, with live music and an award-winning, ever-changing drinks menu comprised of classics and Whistler originals. The bar walls are covered in monthly rotating art projects by local artists, which you may notice while enjoying the music with a drink. The Whistler hosts an eclectic mix of jazz, electronic music, DJs, readings, film screenings and other artistic endeavors. The Whistler is also a founding member of both the Chicago Independent Venue League (CIVL) and the National Independent Venue Association (NIVA) (NIVA).
Location: 2421 N Milwaukee Ave, Chicago, IL 60647
4. Nobody's Darling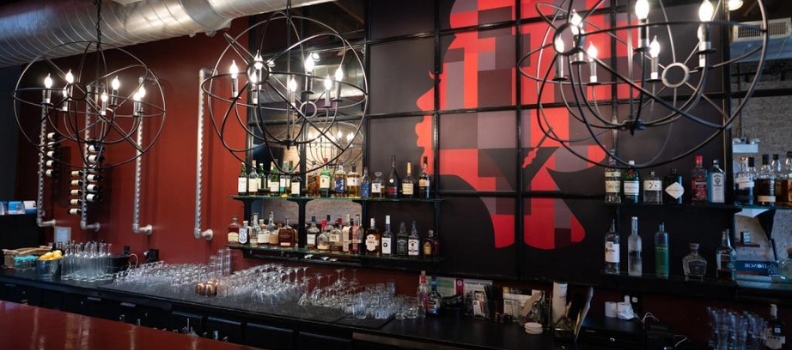 Nobody's Darling Image Source: BlockClubChicago
Nobody's Darling has made a name for itself in Chicago's nightlife. Nobody's Darling debuted in late May at 1744 W. Balmoral Ave. It is led by Renauda Riddle and Angela Barnes, who created the bar to provide a service that is rapidly vanishing across the country: a safe space for LGBTQ people that emphasizes on queer women. The tavern lacks modern conveniences, but the inclusive atmosphere that embraces the LGBTQ community and its allies distinguishes it. The compact room is often raucous on weekends, with patrons ordering cocktails and beer. Nobody's Darling serves both classic and creative cocktails. It sources as many Black and queer-owned spirits as possible, including Playpen Vodka, both Black and locally owned. The bar was named a finalist for the James Beard Award for Outstanding Bar Program in 2022.
Location: 1744 W Balmoral Ave, Chicago, IL 60640
5. Three Dots and a Dash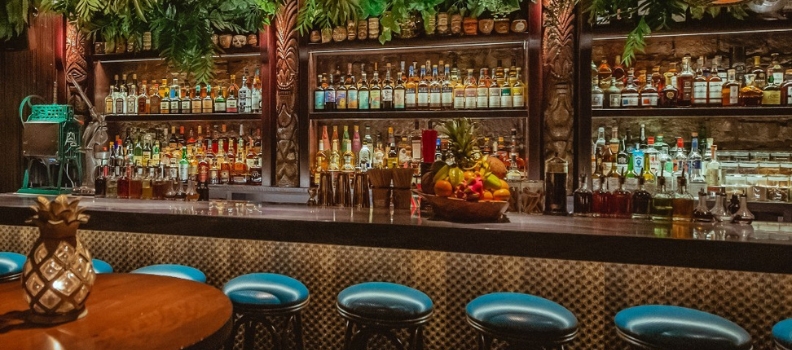 Three Dots and a Dash Image Source: SecretChicago
Three Dots and a Dash is the ideal location for any event, whether you're looking for a secluded, gorgeous, or tropical bar. The bar is a well-liked after-work destination in Downtown Chicago, and it also features a bar inside a bar for a more private setting. It is known for serving up some of the city's strongest beverages and creative endeavors like boozy slushies. But that's only because it continues to rank among the city's absolute top bars in every category, offering more than 200 rums, drinks that resemble treasure chests filled with alcohol and dry ice, and delectable Polynesian snacks like Coconut Shrimp and Thai Fried Chicken.
Location: 435 N Clark St, Chicago, IL 60654
6. Old Town Ale House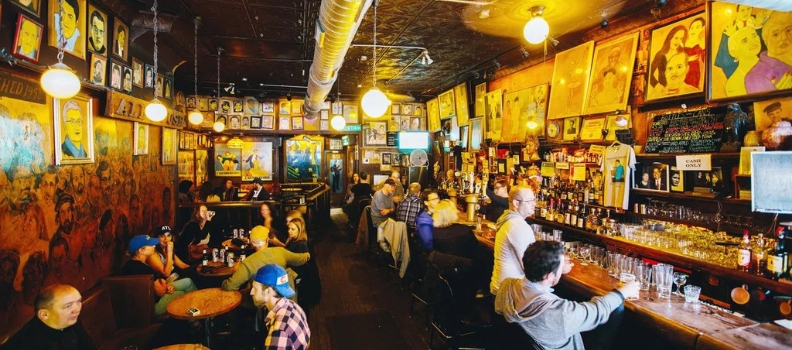 Old Town Ale House Image Source: BonApetite
This late-night hangout was a favorite of the late Anthony Bourdain, who recorded multiple TV episodes because it's the polar opposite of many of the yuppie Old Town bars on Wells. Longtime owner Bruce Elliott's painted pictures of everyone from a nude Sarah Palin carrying a rifle to a mid-strip-search Rod Blagojevich decorating the bar's walls. This neighborhood treasure boasts stiff drinks, a varied jukebox, an interesting crowd of grizzled old-timers and curious tourists, and plenty of stories to tell. Former regular Roger Ebert referred to it as the "best bar in the world that I know about," and everyone from Bill Murray to Anthony Bourdain visited over the years.
Location: 219 W North Ave, Chicago, IL 60610
7. The Map Room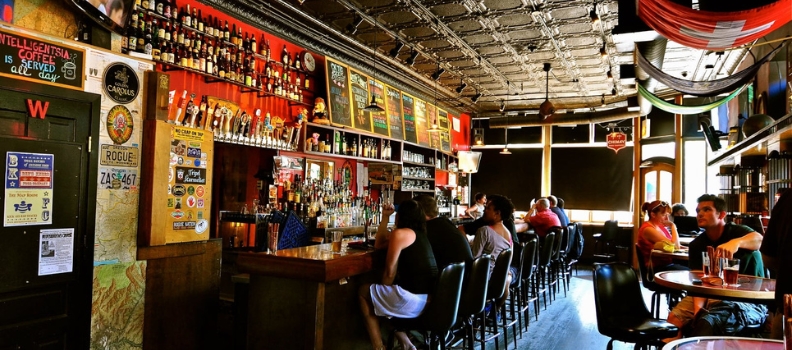 Map Room, located at the intersection of Hoyne and Armitage, is one of Chicago's pioneering craft beer kingpins, and has been in the trade since 1992. This "traveler's bar" has evolved beautifully, preserving its laid-back spirit while curating one of the town's most interesting beer choices and has quickly become one of Bucktown's top-corner bars. The Map Room is a terrific spot to try a new beer while reading National Geographic, eating some exotic cuisine, or learning about the finer points of alcohol and extreme inebriation. A bookcase runs alongside the room and houses National Geographic magazines, travel books, atlases, globes, and an antique Random House Dictionary. Other walls are decorated with customer postcards and floor-to-ceiling wallpaper depicting real maps of the world in relief. The Map Room is the only pub in Chicago displaying a Tibetan flag.
Location: 1949 N Hoyne Ave, Chicago, IL 60647
8. The California Clipper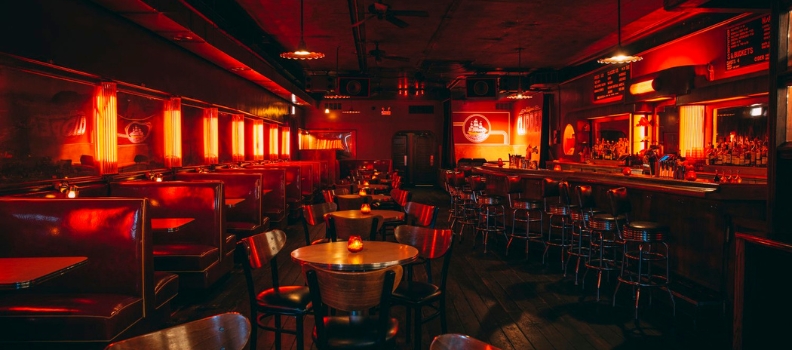 The Clipper, a renowned relic of Chicago's bar scene, dates back to 1937 when it acted as a speakeasy. Following the Clipper's abrupt shutdown in 2020 and the announcement that a new set of operators would be stepping in to resurrect it, the crew is excited to show off the new lounge and see how old regulars react to the mostly unchanged main bar. The bar reopened earlier this year in February. Beverage director Kristina Magro has curated a drink menu that is "inviting, accepting, and open," with a concentration on traditional cocktails and a few creative innovations. Guests can enjoy a redesigned range of cocktails, beer, wine, and non-alcoholic beverages while listening to music or conversing with friends. Aside from a selection of highballs available solely in the main room, drink options will be the same at the original bar and in the lounge.
Location: 1002 N California Ave, Chicago, IL 60622
9. Kumiko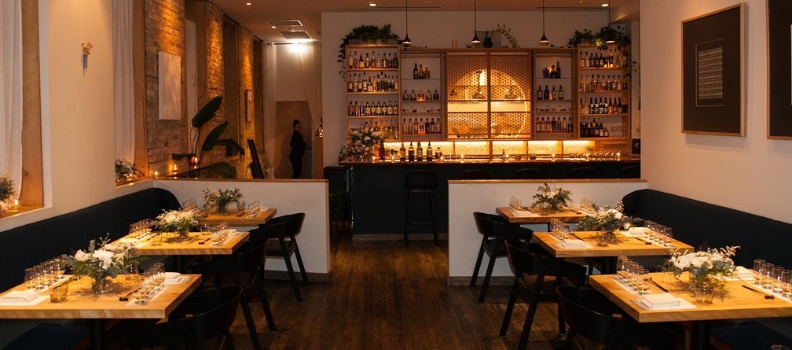 Kumiko is a Japanese Dining Bar in Chicago's West Loop that values both cuisines and drinks fairly. Kumiko welcomes you with warmth and compassion, whether you come to enjoy some of Japan's finest saké or walk in for a delightful dinner with friends. Kumiko features fantastic cocktails and spirits to match exquisite food. Julia Momosé, the owner and mixologist, combines Japanese ingredients and techniques to produce an exceptional menu of cocktails and appetizers.
Location: 630 W Lake St, Chicago, IL 60661
10. Nine Bar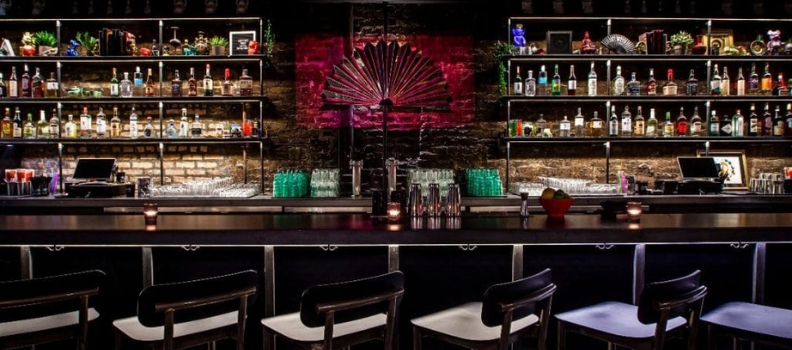 Tiki established a place in America's Chinatowns, with Westerners conflating Asians and loving the tropical flavors mixed with Cantonese food. Late-night karaoke lounges became popular in Chicago as a result. However, until Nine Bar opened in early 2022, no dedicated bar offered cocktails in Chinatown. While the cocktails are impressive, the food selection is already one of the best in town. Even the fries, inspired by mapu tofu and topped with spicy pork, scallions, and other ingredients, are excellent. The menu is loaded with specialty cocktails. Do Try the Chu-Hai, a shochu highball prepared with baijiu (a colorless Chinese liquor), Calpico (a light Japanese carbonated drink), and Midori (a sweet green muskmelon-flavored liqueur), or the Mahjong Money, made with Mezcal, Suntory Toki (a Japanese whisky), matcha, honey, lemongrass, and ginger. Alternatively, try the Good Fortune, an Old Fashioned-inspired drink made with Suntory haku (white rice vodka), Medjool dates, Rhine Hall plum brandy, angostura bitters, and barley tea. There are also beer and sake alternatives that you can try.
Location: 216 W Cermak Rd, Chicago, IL 60616
Article By Aakriti Rawat, Beverage Trade Network
Header Image Source : Bar Kumiko
Get ready for a truly exceptional experience at USATT 2024 on May 22-23, 2024! The USATT 2024 event promises to be the paramount gathering for the beverage industry, offering a plethora of exciting mini-events designed to enrich your industry knowledge, tantalize your taste buds, and provide unique networking opportunities for brand growth and visibility.
2024 USA Trade Tasting exhibitor registrations are now open. Learn more about pricing and why exhibit here.