Unique Partnership between USATT and iSanté Magazine Facilitates Direct Wine Sales to Restaurants
iSanté and USA Trade Tasting have partnered to provide wine brand owners with an innovative sales solution which gives direct access to restaurant trade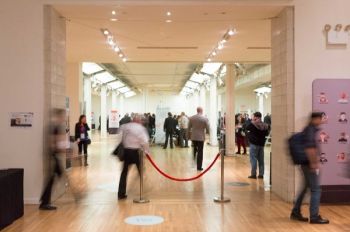 Leveraging the strengths of the USATT Direct platform and the influence of iSante Magazine's network, brand owners looking to penetrate new on-premise markets will be able to access a wide range of influential decision makers like never before.
The USATT Direct platform, which utilizes MHW, ltd.'s services, gives restaurant owners the power to immediately fulfill their purchase orders from wineries around the world. By pairing this service with the trade network of Sommeliers and Restauranteurs that iSante Magazine represents, brand owners will have unprecedented power to generate a streamlined sales model that directly targets the restaurant trade.
"The market has always needed a program like this in place," said USA Trade Tasting President, Sid Patel. "Building relationships across multiple tiers has been something of a nightmare for international suppliers and one of the biggest problems for wine brand owners is generating trade interest on the ground. Both USATT and iSanté have been working tirelessly to connect the global retail trade, and we believe our partnership is a big step forward. For restaurant owners to finally be able to seamlessly source new products directly from the supplier is huge."
For restaurant owners and sommeliers, the partnership will allow them to change the way they look at sourcing new brands. Because the USATT direct program is structured in such a way that allows them to work with any international brand, it will also give them a much needed increase in variety to consider.
For brand owners and suppliers, the partnership greatly increases their ability to convince VIP accounts to take on their labels. With the logistical support of MHW and USATT, as well as the media presence and network of iSanté, brand owners will have the necessary influence to confidently conduct business and directly service the on-premise trade.
Sommeliers, please RSVP here to get your trade tickets.
About USA Trade Tasting:
USA Trade Tasting (USATT) is an annual trade tasting and business conference, open to trade professionals only, which takes place on May 16-17, 2017, at the Metropolitan Pavilion, in New York City, USA. USATT showcases exciting wines, beers and spirits from all over the world to USA importers, wholesalers, distributors, retailers and press.
Press Contact:
Malvika Patel
Beverage Trade Network | USA Trade Tasting | BevRoute Magazine | International Bulk Wine and Spirits
E: malvika@beveragetradenetwork.com
P: +1 855 481 1112
T: https://twitter.com/Beveragetrade