Skeptic Distillery Fuses Craft with Science & Curiosity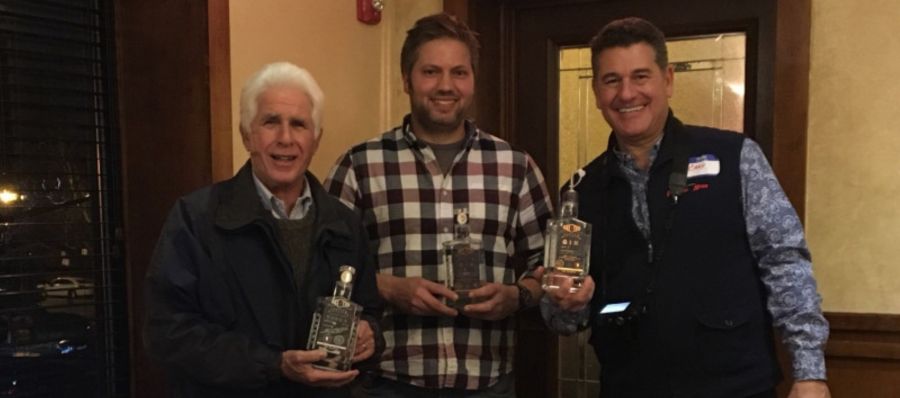 Skeptic Distillery is a craft distillery from Chicago – Illinois, which uses a cold vacuum distillation process.
Skeptic Distillery is a local Chicagoland craft distillery with a unique cold distilling process. They fuse craft with science to produce award-winning cold vacuum-distilled gin, vodka and whiskey. Their innovative process captures flavours and aromas not possible with traditional distillation methods.
With they're innovative, truly original and cutting-edge processing technique, Skeptic Distillery represents the future of spirits distilling. They fuse craft with science to produce singular vacuum-distilled gins, vodkas and whiskeys in a way that captures flavours and notes not achievable through the traditional processing system. Their products are processed differently so they're smoother and taste better. As you slowly sip a premium Skeptic gin or vodka, you'll experience exquisite flavour notes you never tasted before!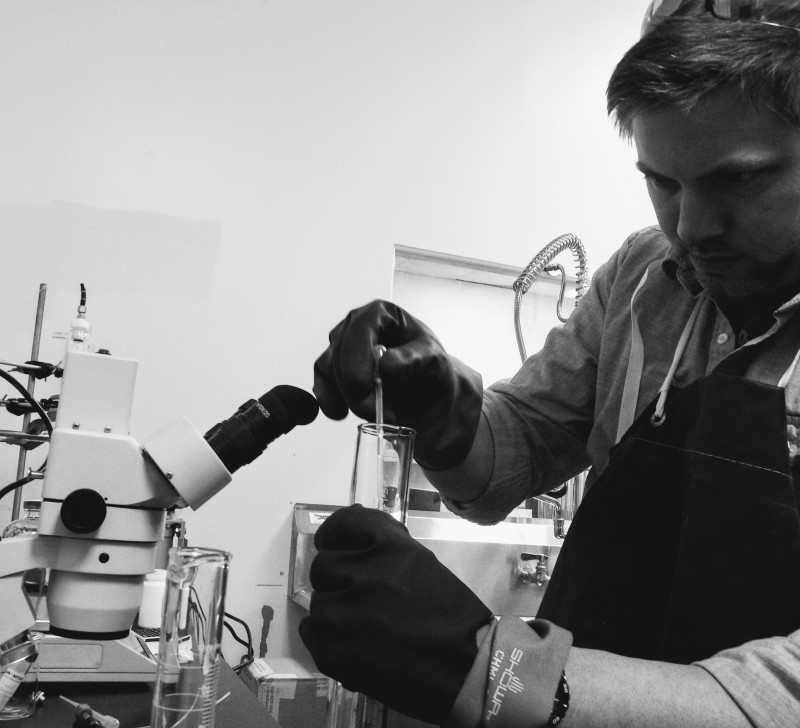 Skeptic Distillery is creating a stir in the spirit distillery industry and in the mixology and craft cocktail culture. In fact, they've completely changed the way that spirits are processed. Their process results in new and exciting products of superior smoothness and taste. As far as they know, they are one of only a handful of distilleries in the world producing spirits using cold vacuum distillation technology, and quite certainly the only one doing it in the utterly unique way they do. They began with a healthy skepticism about the traditional copper still system. While based on time-tested methods, the ancient system is relatively expensive, inefficient and space-gobbling. They explored new methods and came up with a curious invention that melds science with craft. The result? A unique, custom-built, continuous-column vacuum distillation system that operates at below room temperature and produces the freshest and most flavorful spirits on the market today. Their equipment incorporates computer-engineered copper distillation column packing to maximize the copper contact with the distilled spirit, vastly improving purification.
Cold vacuum distillation brings out flavours that are unattainable using the traditional copper still method. In vacuum distillation, the alcohols and aromas are concentrated in the liquid, while the sourness and bitterness are removed. The cold-temperature evaporation process ensures that the uniquely fresh fruity and flowery aromas of the individual botanicals are neither destroyed nor altered by heat. When you taste their spirits, you'll experience flavours and notes that traditional processing systems have been unable to attain.
Gin
At Skeptic, they produce their gin using processes rarely used in the industry. First, they filter their base spirit in the same manner as their vodka for exceptional smoothness and to remove impurities. Next, they soak their unique recipe of FRESH ingredients and botanicals directly in the base spirit for 5 days. Last and most importantly, they cold vacuum distil the infused spirit in their one-of-a-kind, custom-built vacuum column still at below room temperature (approx. 50F); a process which preserves delicate flavours and aromas that are normally cooked out or altered under standard distillation temperatures.
The result of this detailed and rigorous process speaks for itself. An ultra-smooth, intensely flavorful, yet balanced, citrusy and aromatic gin. The flavours are a mélange of citrus, fresh fruit, spices and botanicals, that dance across your palate.
Made in the spirit of tradition but the practice of innovation, their gin offers a bold and fresh new take on gin. Skeptical? Taste the difference — neat or in your favourite gin cocktail — and you'll become a believer!
Vodka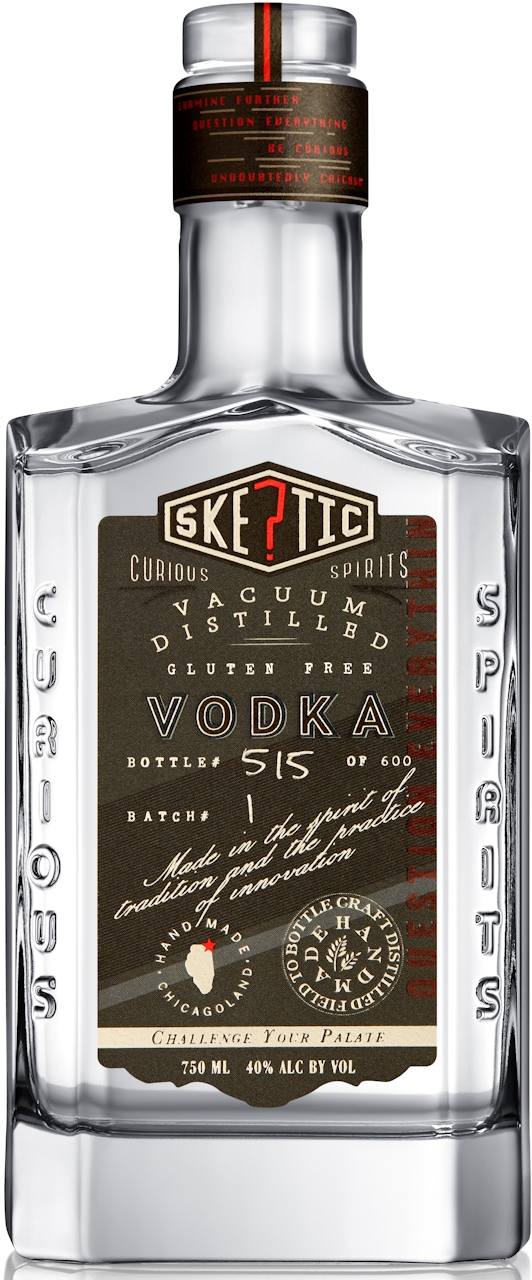 Skeptic Vodka is a premium vodka distilled from corn at cold temperatures using their cold vacuum still. They're entirely custom designed still is unlike any you've ever seen. It allows them to distil continuously, at just 50°F, which preserves delicate flavours. Their vodka is not the only vacuum distilled but is also carbon filtered four times in their proprietary blend of ultrapure carbon developed from exhaustive research and development.
The result of this attention to detail speaks for itself. Skeptic Vodka is a truly neutral spirit with unmatched smoothness and purity. Perfect for cocktails, neat or on the rocks, with a gentle sweetness from the delicate corn flavour.
Are you a cocktail connoisseur? Skeptic vodka is extremely mixer-friendly. With its subtle flavour notes and fragrances, their vodka is also enjoyable by itself. Serve it at room temperature to bring out the delicately sweet corn flavour or on ice for a completely different experience. Skeptical? Taste the difference — as the base in your favourite cocktail, neat or on the rocks — and you'll become a believer!