Tejo: How Does an Emerging Wine Region Go Mainstream?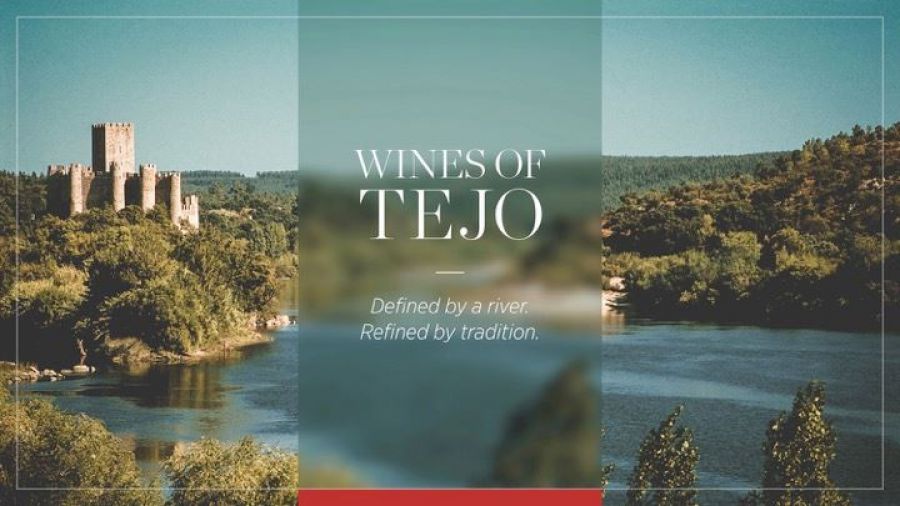 In many ways, Portugal's Tejo region is a textbook example of how to crack the U.S. marketplace. One of the keys suggested Michael Votto.
At USATT 2017 event in New York City, there were wines from literally all over the world – not just well-known regions like Italy and France, but also Portugal, South Africa, Eastern Europe and even China. The example of Portugal especially stands out because there were 12 Portuguese wine producers at the NYC event, all representing the up-and-coming Tejo wine region.
Not only did the 12 Tejo producers have a strong presence on the floor of the Grand Tasting Hall, but also they sponsored a well-received wine tasting master class on Day 2 of the event. If you're going to build awareness of a wine brand, you have to make your wines accessible to a wide range of potential wine consumers. During the one-hour master class, participants learned how and why the wines of the Tejo river valley are beginning to rival the wines of the world's great river valleys.
In many ways, Portugal's Tejo region is a textbook example of how to crack the U.S. marketplace. One of the keys, suggested Michael Votto, President & CEO of Votto Vines, is that U.S. consumers have already embraced Spanish wines. And so experimenting with the wines of neighboring Portugal was a logical next step.
Moreover, Tejo has taken important steps to brand itself as a dynamic wine producing region combining the very best of tradition and modern winemaking know-how. For example, as was pointed out at the master class, traditions like foot-treading (crushing and stomping grapes underfoot) and the community harvest (the grapes are hand-harvested by local women as they sing folk songs) are still very much alive.
But the branding of Tejo went beyond just that. It even included a change in name to make it easier for wine drinkers to pronounce. The name was officially changed from Ribatejo to Tejo (pronounced Tay-zho) in 2010. The goal was to make it as easy to pronounce as "Malbec" or "Merlot." If consumers can pronounce the name, they will be much more likely to request and then buy it.
And there was one additional step that gave tremendous momentum to Tejo, and that was positioning its wines as the perfect mix of quality and value. In short, Tejo's wines deliver an excellent quality-price ratio. As Tejo's exhibitors explained to visitors in the Grand Tasting Hall, you can get the same quality wine as you might from France or Italy, but at a much more affordable price. That has made Portuguese wines a favorite with U.S. consumers, as well as with the off-premise trade, which can stack them as "Best Buys" and promote them for their unique grape combinations.
Looking to grow your brand in the US Market? Exhibit at 2020 USA Trade Tasting and meet 2000+ Importers, Distributors & Key Trade Buyers at one place. Early Bird Pricing ends December 24, 2019. Register your interest.
.