In-depth advice and discussion on what are importers and distributors really looking for? (Panel + Q & A).
OFFICE HOURS
Q & A Session with Importers and Distributors + Panel Discussion
USATT's Office Hours sessions give you a chance to talk one-on-one with speakers and mentors. Importers and distributors will share what they are really looking for when selecting a new brand. What do they expect from a new brand? And, why some brands make it and some don't. There will be in-depth advice and discussion on what importers and distributors are really looking for. This will be included in the USATT Office Hours session.
A panel question and answer session will be included in USA Trade Tasting 2017 as part of the Conference. This will cover pertinent information like what your introductory communication to a prospective importer and/or distributor should say. We have conducted research to identify the defined set of questions and concerns importers and distributors want addressed in order to consider a supplier. We'll give you the outline for the key elements needed in a pitch document. This will allow each winery to have a competitive edge and the information you provide will communicate to the importer/distributor that you are aware of the workings of the U.S. alcoholic beverage market.
Panel Includes:
Martin Sinkoff,, VP Dir. of Mktg Frederick Wildman
Rob Bradshaw, CEO, Cape Classics
Michael P. Votto, President/CEO of Votto Vines
Mick Yurch, President, Blue Sky Group, ex. owner of Sherry Lehmann

Who Should Attend:
International and Domestic Brand Owners who are Looking To Grow in the US Market. Importers and Distributors of USA looking to address their own business challenges.
Moderator: Steve Raye, President of Bevology Inc.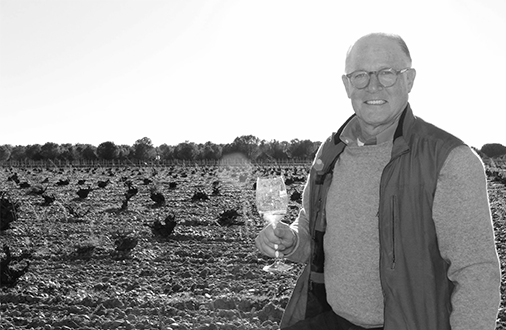 Steve Raye is President of Bevology, a marketing consulting company specializing in spirits and wine. Steve has more than two decades of Drinks Industry experience, beginning with Diageo-predecessor Heublein. As a Managing Partner of Brand Action Team for ten years, he specialized in helping new-to-the-U.S. brands manage their entry into the American market.
On the wine side Steve also has significant experience working with country and regional wine trade promotion agencies including Austria, Australia, Chile, Spain, Santorini and Ribera del Duero and Rueda. He is also a consultant to Vinitaly and has managed U.S. trade PR for ProWein. On the spirits side he directed the entire brand development from concept through design, launch, and execution for Singani 63 from Bolivia and Pisco Portón from Peru. Steve is a recognized thought leader who writes and speaks on the issues driving the American Drinks market. He has spoken at Vinitaly, Wine2Wine, Vino2016, London Wine Fair, WSWA, U.S. Drinks Conference, Tales of the Cocktail.